Chicken and Dumplings: Michelle Dobbs explores the healing power of creative identity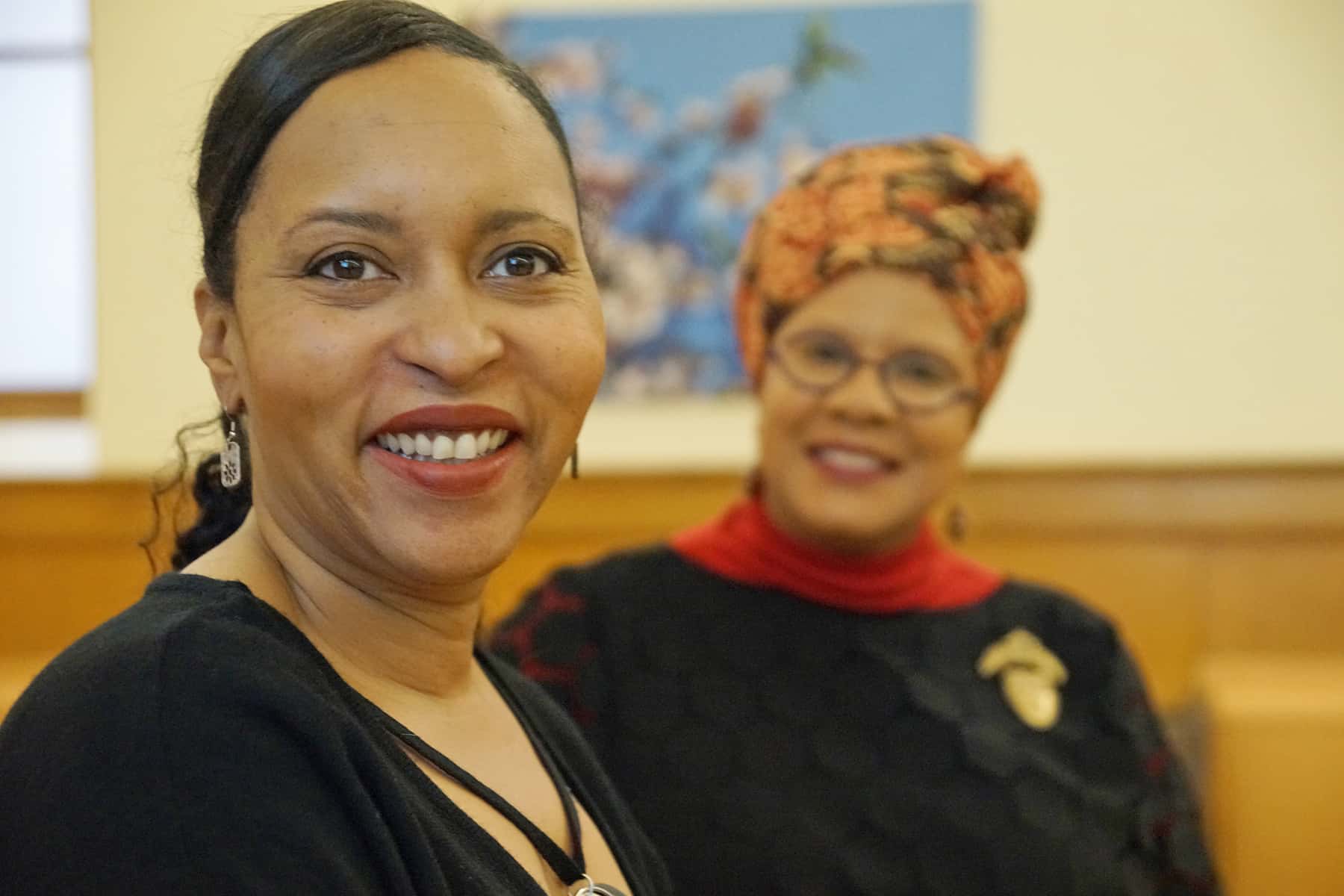 The African American Heritage Committee of St. Paul's Episcopal Church hosted the second of a month-long celebratory series on February 10, presenting speakers and music related to the African diaspora in Milwaukee.
The multitalented theatre performer, director, and playwright Sheri Williams Pannell hosted a special discussion with author Michelle Dobbs about her book and stage play of the same title, "The Rock Island Line: Conversations Over Chicken and Dumplings." Williams Pannell will direct the production's premier in April with the Bronzeville Arts Ensemble.
The fictional novel published in 2012 was rooted in a personal history, and explored an African American family's saga. The title came from an old blues song about the eponymous railroad line that inspired it. Set in the town of Rock Island, Illinois, the plot centered on the Moore family in 1924. It follows their journey from finding their place in a socially restrictive society, to the Prohibition-era bootleg trade, how love defied both color and class, and coming to terms with their unsuspected ancestral origins.
Williams Pannell asked about her experiences and explored the writings of Dobbs, around her time growing up in the Borchert Field area after it was demolished by Interstate 43, with reflections on the forgotten community and cohesion of the 53206 area during the 1970s and 1980s.
Dobbs also shared the remarkable artwork of James Moore Jr., or Uncle Jimmy to her, and his struggles to find peace as a homosexual black man in the Civil Rights era Midwest. He was an award-winning woodworker and painter who became an undeniable force in the Quad-City art community, paving the way for artists of color who came after him. This true part of her family's story was weaved into the book and stage play that Dobbs wrote, using the secret elements of his oil paintings that were hidden in plain sight to reveal key parts of the plot.
This video segment was filmed during the discussion with Pannell and Dobbs for the public.
Lee Matz and Kenneth Wayne Bernoska
The African American Heritage Celebration is dedicated to the memory of Ugo Okoro (September 16, 1964 – November 18, 2018), who was an active member of St. Paul's Church.