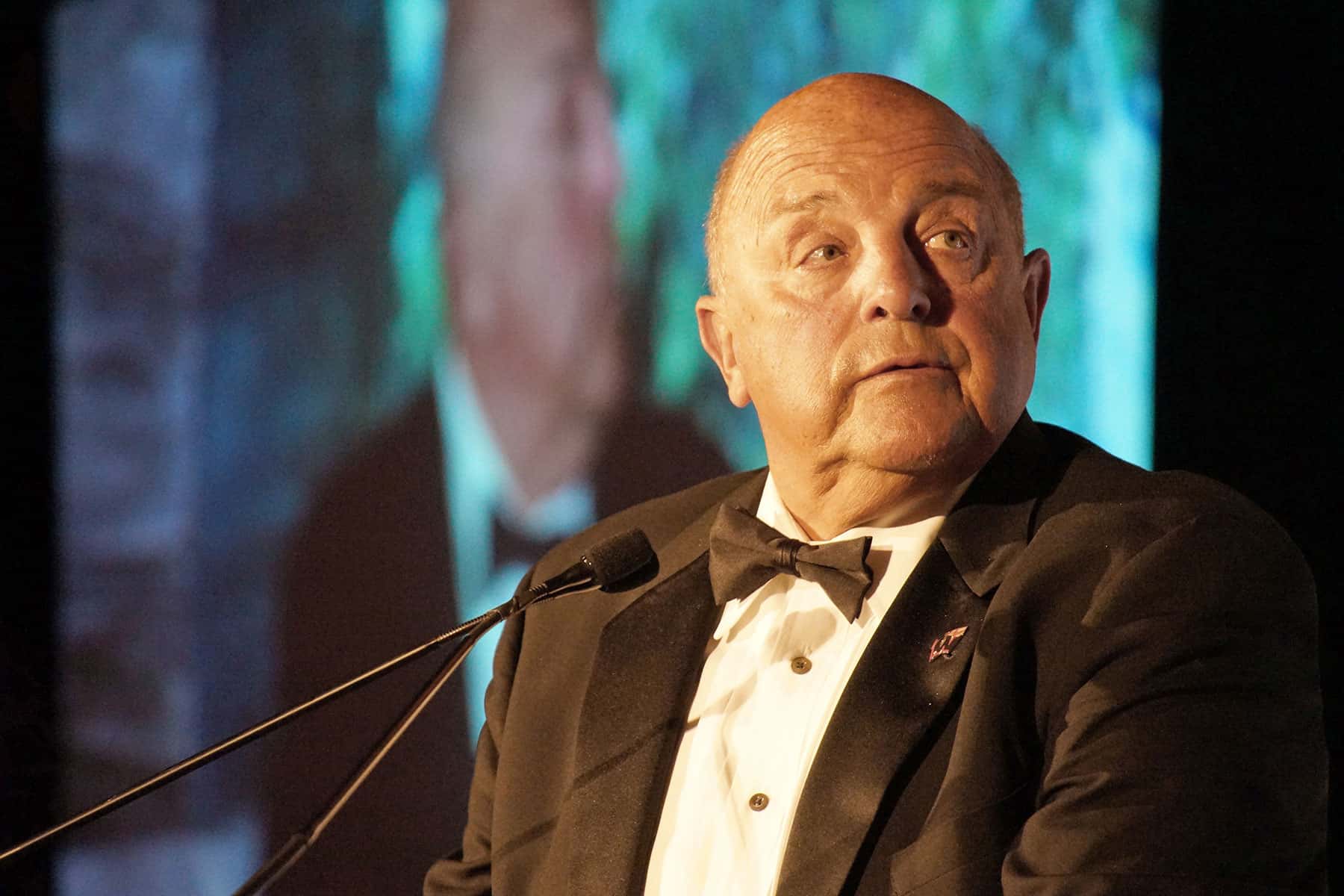 University of Wisconsin Director of Athletics Barry Alvarez was recognized by the Vince Lombardi Cancer Foundation at the 27th Annual Vince Lombardi Award of Excellence Dinner on April 8 at the Pfister Hotel.
More than 500 guests attended the Dinner Ball to support the Vince Lombardi Cancer Foundation, and to celebrate Barry Alvarez as the distinguished honoree for 2017. Proceeds from the event fund critical cancer research at Aurora Cancer Care.
When asked how cancer touched his life, Alvarez told the story of his son's father-in-law. On the night of Thursday, April 6 he was on life support, and then "on Friday morning, I get a call that he has passed. So that is just two days ago. And that is how it has touched me."
"My wife Cindy and I always wanted to do something for a specific cause. So we decided that we wanted to do a Gilda's Club, which is a cancer support system for anyone who is touched by cancer." said Alvarez. "There is a Gilda's Club in Milwaukee, but we needed one in Madison. So we built one there, and have supported it to make that work. We have been deeply involved in cancer support and I can't say enough about what you're doing here."
Barry Alvarez is currently the athletic director at the University of Wisconsin–Madison. He served as the head football coach for 16 seasons, from 1990 to 2005. He has the longest head coaching tenure and the most wins in Wisconsin Badgers football history. Under his leadership, the Madison program has won 14 national team titles and 54 conference crowns.
The black-tie event was hosted by local TV sports announcers Lance Allan and Bill Michaels, and featured a congratulatory video from Bob Uecker who roasted his long-time pal Alvarez. Ted Kellner, another good friend and chairman of Fiduciary Management, provided reflections of Alvarez's accomplishments.
The Vince Lombardi Award of Excellence Dinner Ball was created to recognize individuals who capture the spirit of commitment, the pursuit of excellence, and the standards that define the legendary coach Vince Lombardi.
Past recipients included Bud Selig (2016), Bob Uecker (2015), Robin Yount (2014), Mike Ditka (2010), Peggy Fleming (2003), and Hank Aaron (2002).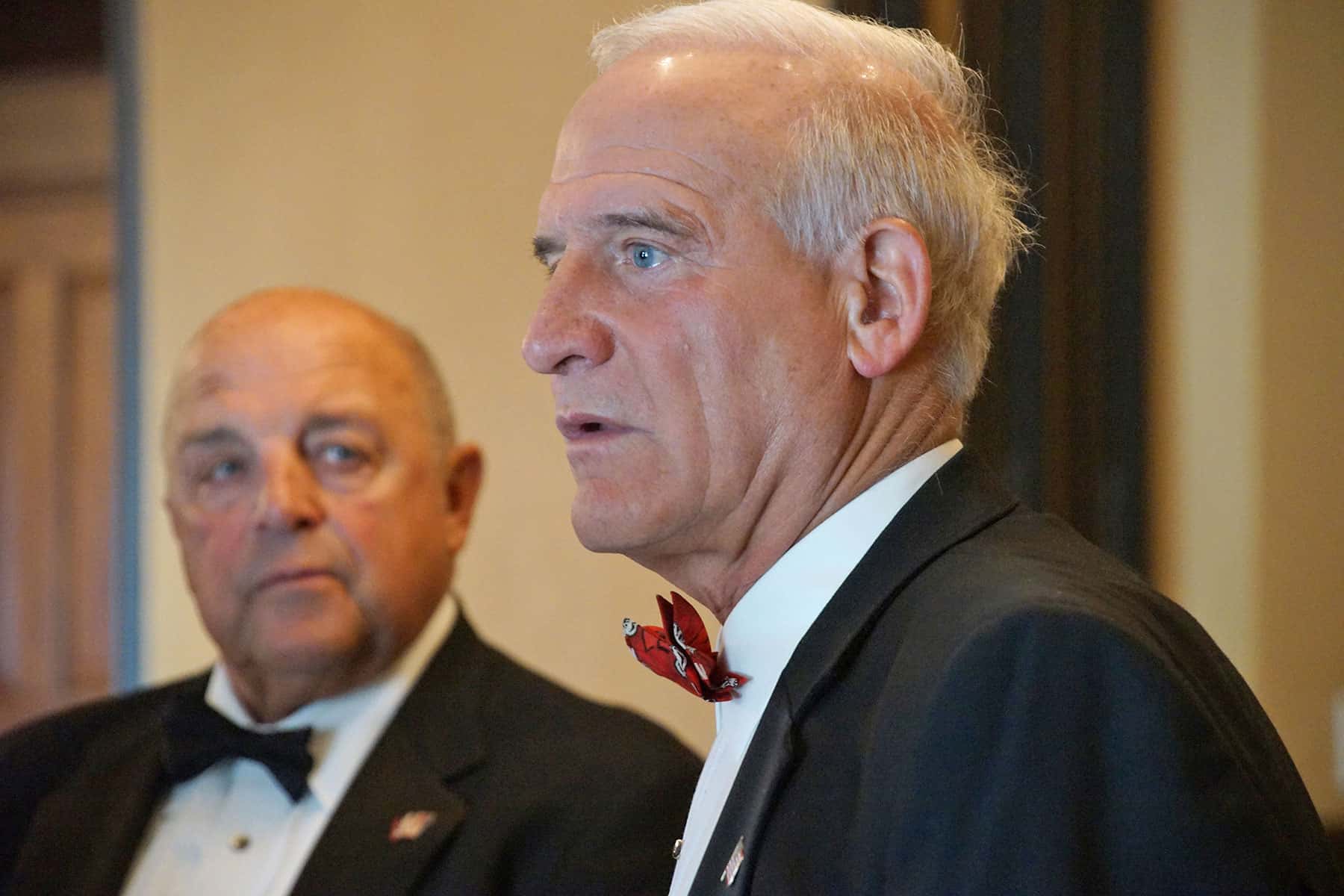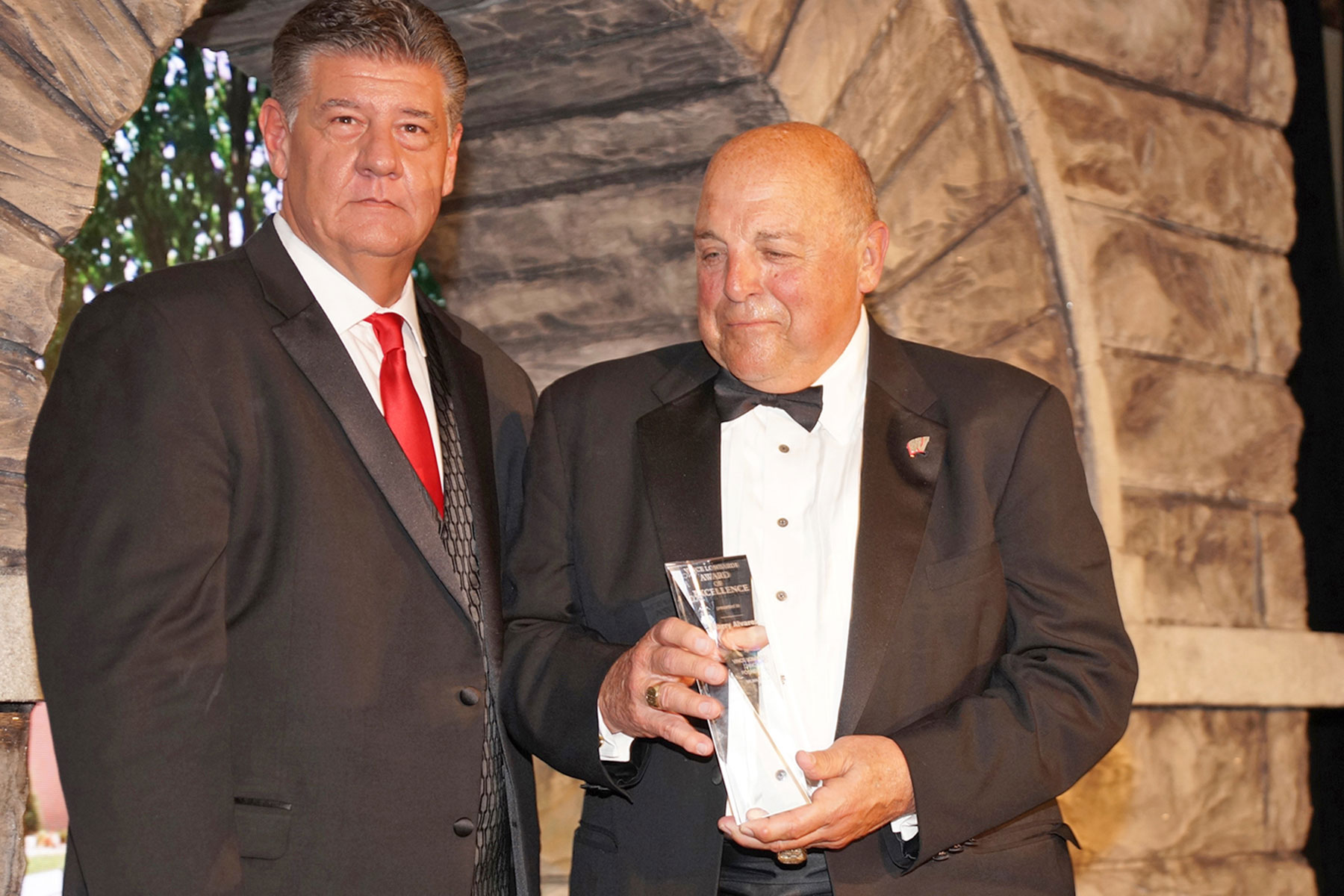 Read the article and view the photo essay that were produced as companion features for this news report.