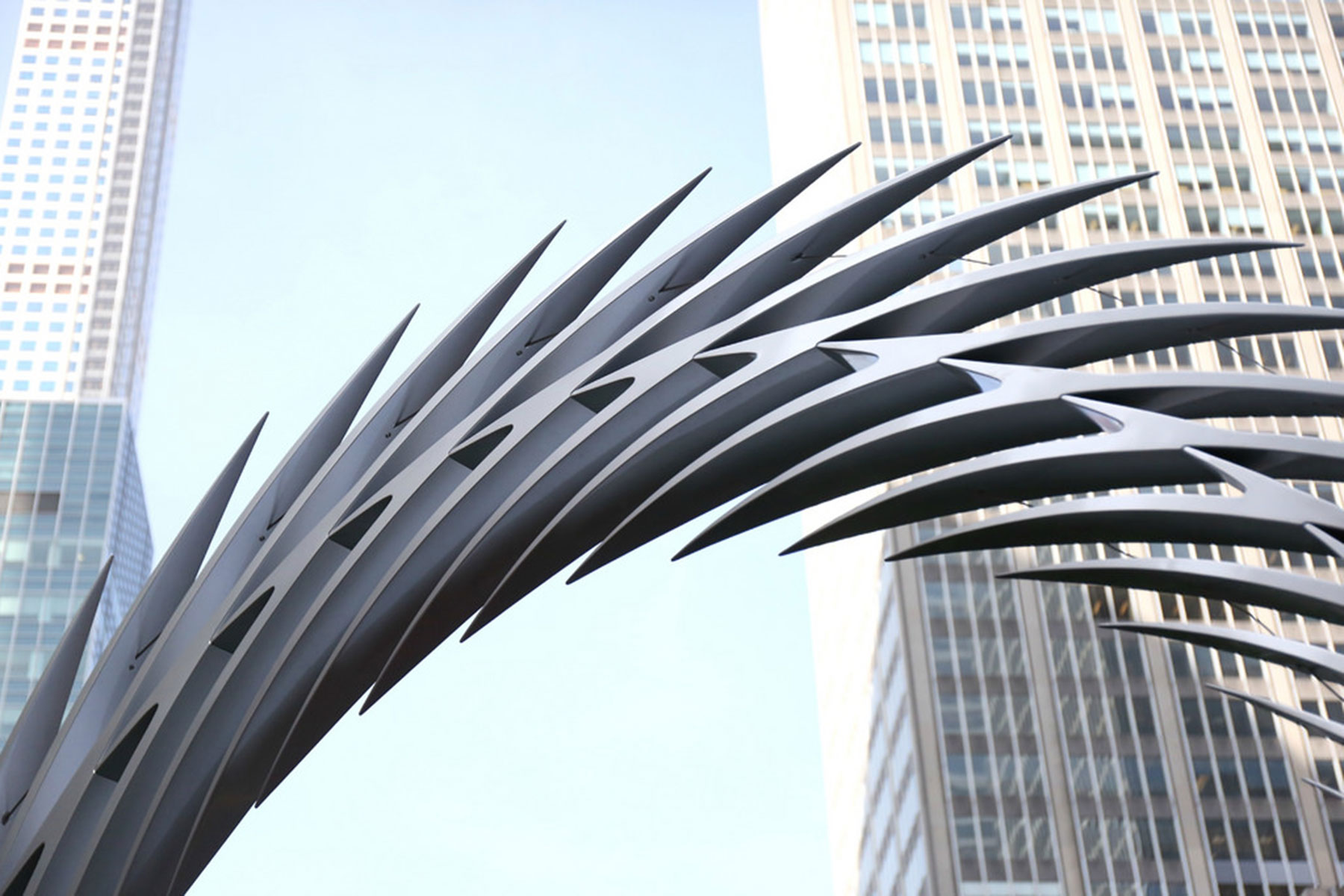 Sculpture Milwaukee, an outdoor urban sculpture experience in downtown Milwaukee, will be on public viewing from June 1 to October 22.
Installation of the pieces will begin in mid-May. Featuring 22 sculptures by 21 artists, the pieces will be positioned along Wisconsin Avenue from 6th Street to O'Donnell Park and will be free to the public. The installation will include internationally renowned artists such as Santiago Calatrava, Tony Cragg, Alison Saar, Joel Shapiro and Jessica Stockholder.
Along with three Milwaukee-based artists, Michelle Grabner, Paul Druecke and Jason S. Yi, the sculptures will range in size and material, including a 40 ft. tall stainless steel piece by Saint Clair Cemin and a concrete block sculpture by Sol LeWitt, which will be assembled on-site.
"Sculpture Milwaukee will be an amazing addition to the collection of activities already taking place in downtown Milwaukee this summer," said Beth Weirick, CEO of Milwaukee Downtown, BID #21. "Milwaukee is one of only a handful of cities to host a free, urban installation of this magnitude. We look forward to engaging the community with programs and events around this new public art."
Led by Steve Marcus, chairman of the board of The Marcus Corporation, Sculpture Milwaukee has been in the works for over two years. Marcus' vision came to fruition with the aid of Russell Bowman, an art consultant based in Chicago and former Director of the Milwaukee Art Museum. Bowman is currently serving as art advisor of Sculpture Milwaukee and has selected works from galleries across the nation for loan to Sculpture Milwaukee.
"We are delighted to showcase the talents of so many well-regarded artists," said Steve Marcus, chair of Sculpture Milwaukee. "We appreciate the combined efforts of the City of Milwaukee, Milwaukee Downtown, BID #21, private business owners, and many others to make this urban public art installation a reality. Sculpture Milwaukee will attract global attention, showcasing Milwaukee's revitalization and rich cultural history in the art world."
Sculpture Milwaukee is slated to be an annual exhibition, highlighting new artists and works each year. Sculptures within the installation will be available for purchase. A percentage of the commission of each sale will be reinvested into Sculpture Milwaukee, a nonprofit initiative managed by Milwaukee Downtown, BID #21, for continuation of the program into future years.