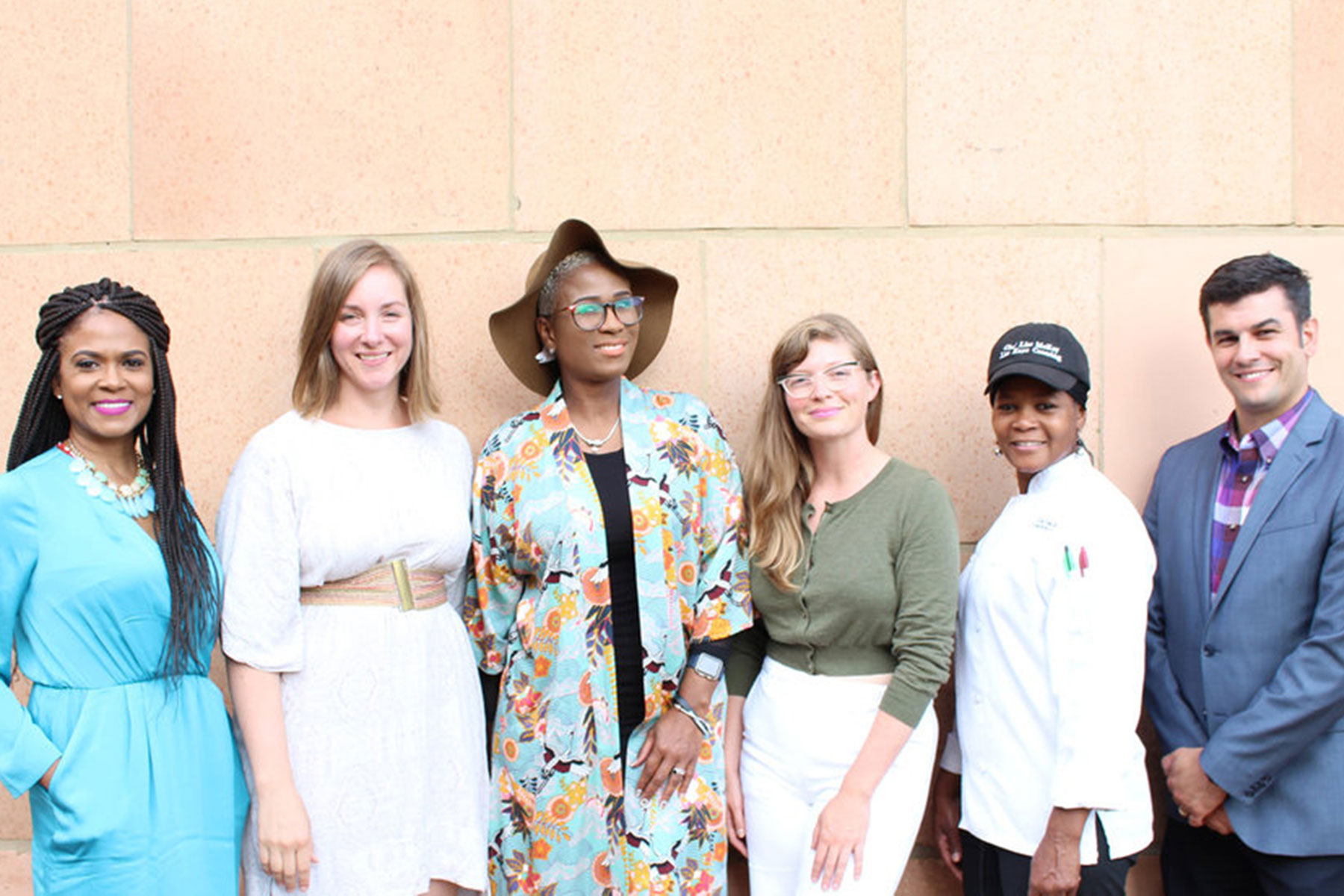 Near West Side Partners, Inc. (NWSP) recently announced six finalists selected as part of the Rev-Up MKE small business competition.
The program's goal is to provide an opportunity for the winner, and as many finalists as possible, to expand or start a business in the Near West Side and receive the support it needs to make it a success. This announcement brings NWSP closer to providing even more services to area residents and employees in the Near West Side.
"The Near West Side is home to some of the world's greatest start-ups, companies that are now iconic brands like Harley-Davidson and MillerCoors," said Keith Stanley, Executive Director of NWSP. "Based on the great ideas and high-quality applications we received this year, it is clear that entrepreneurial spirit continues to thrive in the Near West Side."
The panel of judges selected finalists based on the strength of the applications and the quality of the business ideas. Each finalist will receive significant business training and consulting support as they prepare for the live-pitch event in September where the winner will be selected that evening.
"It is our hope that many of these businesses will find success in the Near West Side, bringing new jobs and new vibrancy to our commercial corridors," said Stanley.
FINALISTS AND ANCHOR TRAINING PARTNERS
Hands in Harmony Piano Studio
Joe Erato
Anchor Training Partner:
Marquette University
A financial technology (FinTech) application targeted at GenZ and Millennials to save money to accomplish personal financial goals. This solution aims to 'gamify' mobile banking.
Brooke McNeill
Anchor Training Partner:
MillerCoors
A co-working space for the food and beverage industry; members have access to a commercial kitchen, office space for administrative work and tasting room to share their products.
Annalies Tilley-Grantz
Anchor Training Partner:
Marquette University
Building a community of musicians through the study of standard repertoire, traditional music theory and aural development. The studio also ensures every student has a quality instrument in their home at no cost.
Orange Butterfly Personal Concierge Service
Latrece Nelson
Anchor Training Partner:
Marquette University
An affordable and fast weave extension salon and beauty supply concept salon.
Lisa McKay
Anchor Training Partner:
Harley-Davidson
Lisa Kaye Catering, LLC provides customers with quality food and excellent service. In addition, our community benefits from the annual Kids Culinary Summer Camp spearheaded by Chef Lisa Kaye.
Shannon Fasola Mattox
Anchor Training Partner:
Aurora Health Care
Provides comprehensive personal assistance and concierge services to busy professionals, businesses, and individuals in the Greater Milwaukee area that have limited time, or desire assistance with daily tasks.
BUSINESS TRAINING & LIVE PITCH EVENT
The program will culminate with a "Live Pitch Event" on September 20, hosted at the Rave/Eagle's Ballroom where each finalist will present before a panel of judges. The winner – who will be announced that evening – will receive significant resources to support their new venture, which will be located in a Near West Side storefront, including:
$10,000 cash gift
$25,000 in in-kind services (architectural renderings, business consulting, free legal audit and communication support)
Advertising and recognition from Near West Side Partners
Updates to this year's program include:
A free, pre-training "Business Boot Camp" was offered prior to the Rev-Up MKE application due date in July. Training was available to Near West Side residents and others interested in locating in the Near West Side lasted for six weeks.
Unparalleled mentorship and support from Near West Side anchor institutions. Each finalist has been matched with one corporate partner for deep 1:1 mentorship and resource support.
"We are excited to begin the next phase of the competition – working with each of these six finalists to help refine their business model and prepare for the live-pitch event," said Stanley. "We hope that the support from this process, as well as the resources provided to the final winner, will become a catalyst for renewed entrepreneurial endeavors in the Near West Side."
© Photo
Near West Side Partners, Inc.