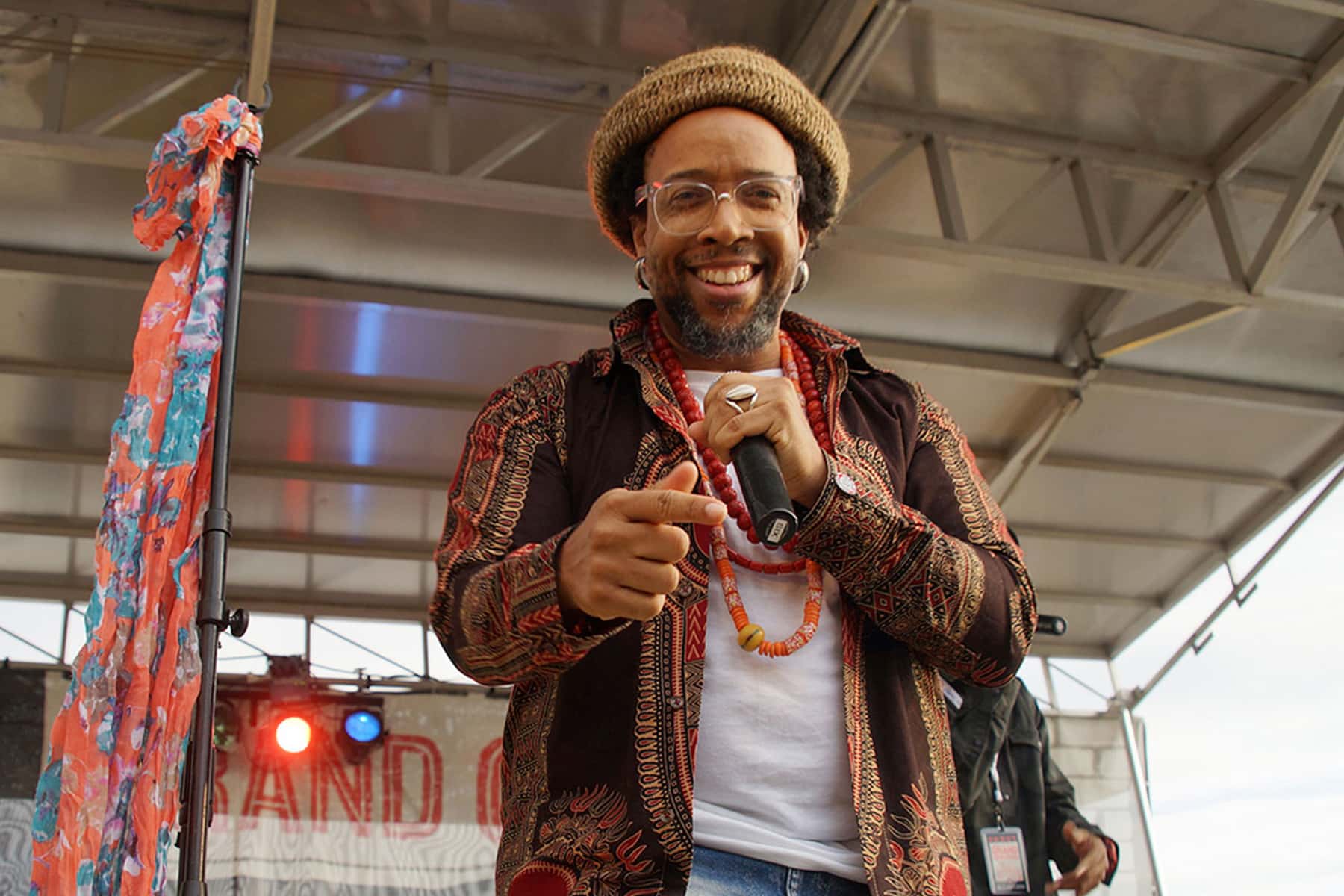 Milwaukee Film released names of the more than 100 filmmakers and industry professionals scheduled to attend the 10th Annual Milwaukee Film Festival, as part of festival screenings, forums, juries, and events.
The 10th Annual Milwaukee Film Festival will take place from October 18 to November 1, 2018. Oscar-award winning screenwriter and Milwaukee Film board member, John Ridley, will be joining Emmy award-winning actress, Felicity Huffman, on a Working with Actors panel in partnership with Ridley's new hub for the arts in Milwaukee, Nō Studios, as part of the festival's Filmmaker Services.
Other notable panelists this year include DeWanda Wise (How To Tell You're A Douchebag, MFF2015), participating in A Conversation with DeWanda Wise and moderated by UWM professor Portia Cobb; and director Carrie Hawks, journalist and commentator Tourè, and New York Times culture editor Aisha Harris participating in black enuf.
Two Grammy award-winners are scheduled to attend screenings at the festival, including Milwaukee native and famed rapper Speech, of the group Arrested Development, as a subject in the film 16 Bars. Award-winning music video director, Joseph Kahn, will be presenting his feature debut Bodied as part of the festival's American Independents program. Kahn is well known for his work with major music artists, including Taylor Swift, Janet Jackson, Katy Perry, and Eminem, who is also a producer of Bodied.
Acclaimed Polish filmmaker, Agnieszka Holland, will be attending a screening of her film Spoor, playing in the festival's Worldviews program. Holland's decades long career includes Golden Globe award-winning and Oscar-nominated films In Darkness, Europa, Europa and The Angry Harvest, along with director credits for major television shows such as House of Cards and The Wire.
Milwaukee Film Festival alums Martin Starr (Operator, MFF2016, Infinity Baby MFF2017) and Bob Byington (Infinity Baby, MFF2017) will be returning this year; Byington will serve as a juror for the organization's Brico Forward Fund granting program and Starr is a subject in Freaks and Geeks: The Documentary. Sam Pollard (Two Trains Runnin', MFF2016, ACORN and the Firestorm, MFF2017) and Qasim Basir (Destined, MFF2017) will also be returning this year with films in the Black Lens program.
Milwaukee Film is a nonprofit arts organization dedicated to entertaining, educating, and engaging our community through cinematic experiences, with a vision to make Milwaukee a center for film culture. The organization is one of the largest of its kind in the country, with over 4,000 members and 84,000 festival attendees.
Milwaukee Film recently launched the Milwaukee Filmmaker Alliance, an industry pillar with over 350 members dedicated to stimulating and growing the filmmaking economy in southeastern Wisconsin. In addition, the organization operates the magnificent Oriental Theatre, a historic three-screen cinema committed to high-quality and accessible film and education programming.