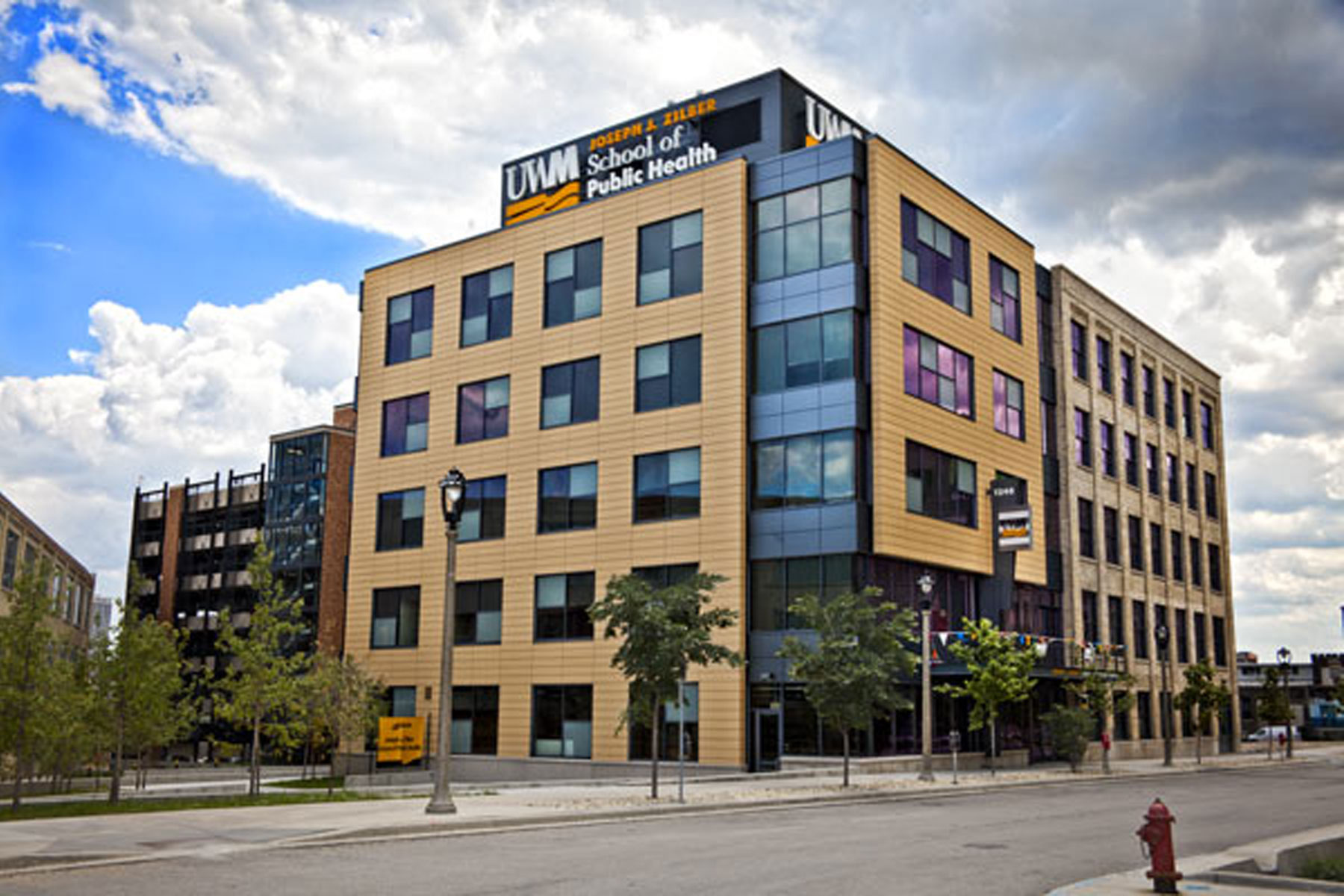 The Joseph J. Zilber School of Public Health at the University of Wisconsin-Milwaukee has attained national accreditation from the Council on Education for Public Health, making it the first accredited school of public health in Wisconsin.
Accreditation for the Council on Education for Public Health (CEPH) is a rigorous process in which peer institutions judge whether an applicant has met standards in more than 20 areas, including curriculum, research, community engagement, and faculty and student recruitment and retention.
"We are delighted with this significant accomplishment which makes UWM's Zilber School the only accredited school of public health in Wisconsin," UWM Chancellor Mark Mone said. "Earning this accreditation validates the critically important work of our faculty and staff to improve the health of citizens in our region and nationally."
The graduate-level Zilber School joins 56 other accredited schools of public health in the United States, a list that includes Harvard, Yale and Johns Hopkins universities. UW-Madison, the Medical College of Wisconsin and UW-La Crosse have nationally accredited public health graduate programs, but not dedicated schools.
Accreditation creates opportunities for federal grants and student fellowships from national agencies such as the Centers for Disease Control and Prevention (CDC). Also, students from accredited schools may take a credentialing exam administered by the National Board of Public Health Examiners.
"The vision, passion and expertise of many people have brought us to this milestone today," said Ronald Perez, interim dean of the Zilber School. "We can now be even more effective in pursuing our mission of advancing population health, health equity, and social and environmental justice throughout Milwaukee, the state of Wisconsin, and beyond."
Zilber School faculty members have made important contributions to urban public health, from creating programs that combat high infant mortality rates to deployment of buoys in Lake Michigan that allow the City of Milwaukee Health Department to close beaches immediately when unhealthy conditions arise. The National Institutes of Health are currently supporting research that will improve the treatment of breast cancer in women of color.
"The Zilber School is an important community asset and a valued addition to the well-being of Milwaukee," Mayor Tom Barrett said. "Its close partnership with the Milwaukee Health Department is solid evidence the school takes its mission seriously."
Barrett has been a strong advocate of the school since he told the UW Board of Regents that Milwaukee needed a school to address urban health disparities and the shortage of trained workers who practice in an urban area. That prompted philanthropist Joseph Zilber to give $10 million to establish the school and to donate a building at the former Pabst Brewery, near Aurora Sinai Medical Center and neighborhoods grappling with chronic health issues.
In 2009, the regents approved the school's creation – and its unique partnership with the City of Milwaukee Health Department, which now has offices on the school's second floor. The accreditation process began in 2013.
Between 2013 and 2017, the school attracted more than $9.3 million in federal research grants, the number of faculty grew to 27 and enrollment for the coming academic year stands at 87.
© Photo
Joseph J. Zilber School of Public Health