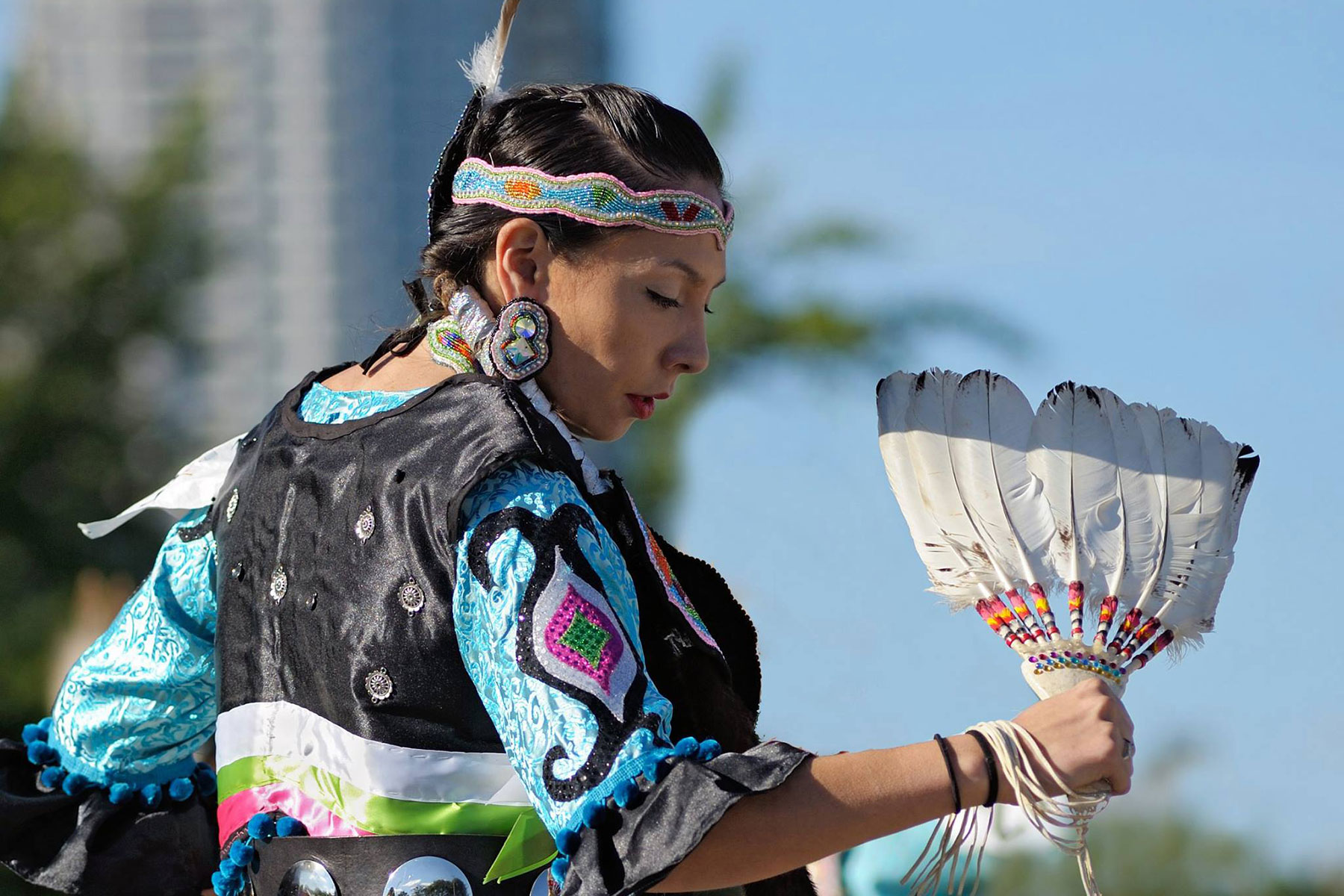 People of all ages and from many nations will come together during the traditional pow wow ceremony to dance, sing, and celebrate as a community.
All the excitement, color, and pageantry of American Indian dance and song will be on display at Indian Summer Festival's 25th Annual Pow Wow. The event will be held at Wisconsin State Fair Park from March 11 to 12.
The pow wow opens with the pageantry of the not to be missed Grand Entry. Veterans carrying the eagle feather staff and the American flag are followed by men, women, teens and tiny tots wearing their best dancing outfits. All of the participants enter the arena to an energetic song.
There are plenty of opportunities for audience members to participate. When the emcee announces an intertribal, everyone is encouraged to join in the dancing. When a veteran's song is announced, veterans, regardless of background, are honored and can participate.
This years pow wow staff and their tribal affiliations are Emcee: Dylan Prescott, Forest County Potawatomi/Ho-Chunk; Arena Director: Ronnie Preston, San Carlos Apache; Head Veteran: Bully Tomaw, Menominee and Host Drum: Wazi Jaci, Ho-Chunk. Special entertainment on Saturday at 5pm will be provided by the Aztec Dancers. A non-denominational prayer ceremony will be held on Sunday.
The pow wow features an extensive marketplace where vendors offer arts and crafts, traditional foods and herbs, jewelry, books, and other items for purchase. Food vendors will offer fry bread, Indian tacos, corn soup and wild rice, along with family friendly fare. Those attending the prayer ceremony are admitted free.
Dates for this year's 31st Anniversary Indian Summer Festival are September 8 to 10 at Maier Festival Park. Indian Summer Festival is North America's largest American Indian festival and provides an entertaining, fun and educational experience with American Indian traditions joined by contemporary features.