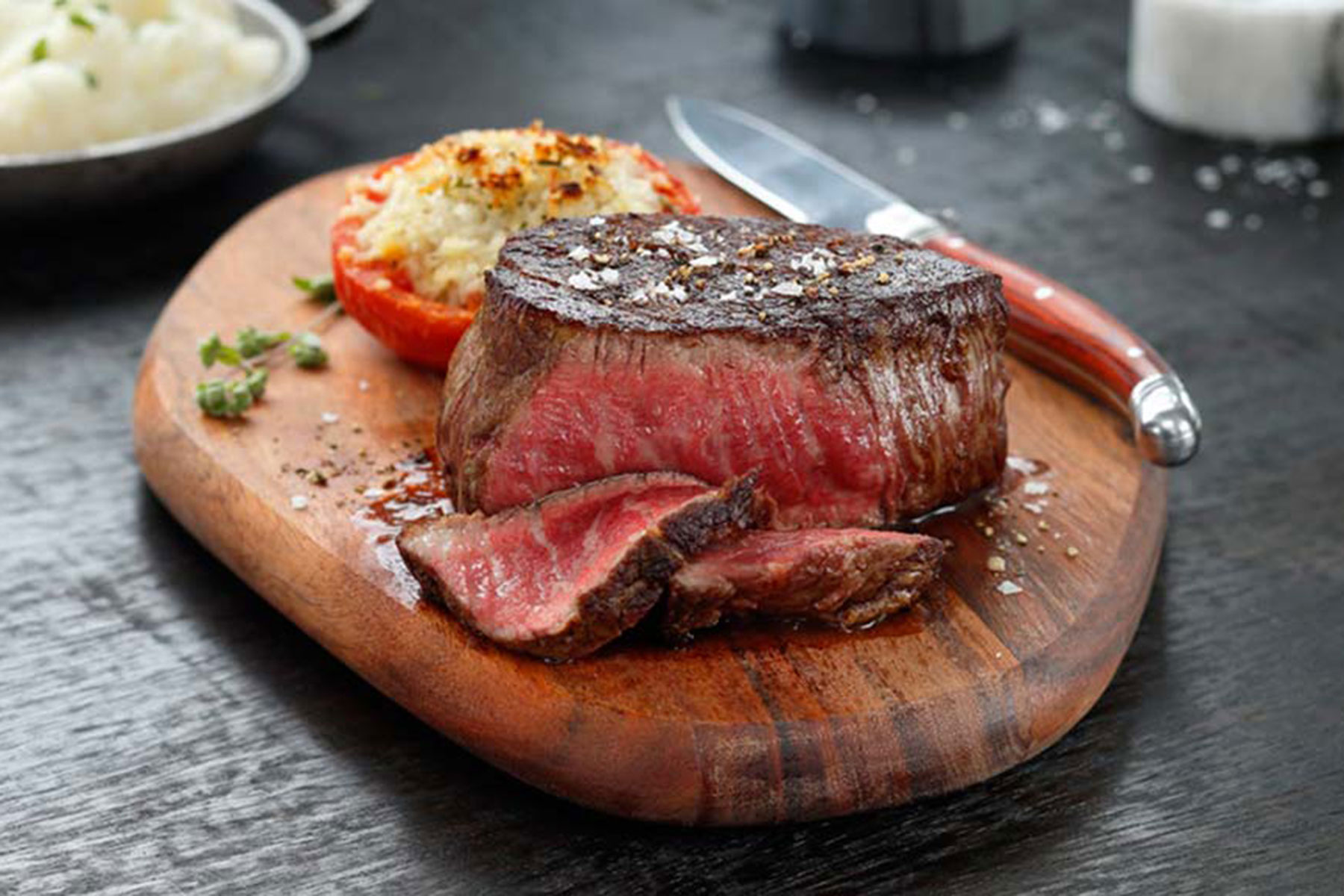 Thrillist, the online lifestyle brand that covers food, drink, travel and entertainment sectors, has named the Five O'Clock Steakhouse as one of the 31 Best Steakhouses in America for the second consecutive year.
The accolade from Thrillist is also second honoring The Five O'Clock in the last six weeks. Earlier this summer, America's Finest Steakhouses.com selected The Five O' Clock Steakhouse as one of their 12 inaugural finest steakhouses in America.
"For us to be recognized two years in a row by Thrillist is a testament to the quality of our food and our service," said Stelio Kalkounos, Managing Partner of Five O'Clock Steakhouse. "We have high standards for consistency, so that our guests dining experience is always memorable.
Five O'Clock Steakhouse at 2416 W. State St. has been a family-owned and operated Milwaukee landmark since 1946. The multi award-winning Five O'Clock is a true destination dining experience that embodies the traditional Midwest supper club, combining the finest steaks with outstanding service. The Alley Cat Lounge features free live music weekly with classic cocktails and a retro 40's atmosphere.
Thrillist serves the curious and believe that new experiences are what drive the richest lives. They bring their passion, expertise, and taste to bear on the things that they believe are worth the time and money of their readers.
America's Finest Steakhouses is composed of hospitality consultants and media companies that combined local customer reviews, reviews on national websites, with local dining critics, local "Best of" lists and national accolades received from traditional and digital media to vet restaurants nationwide for inclusion as "America's Finest."