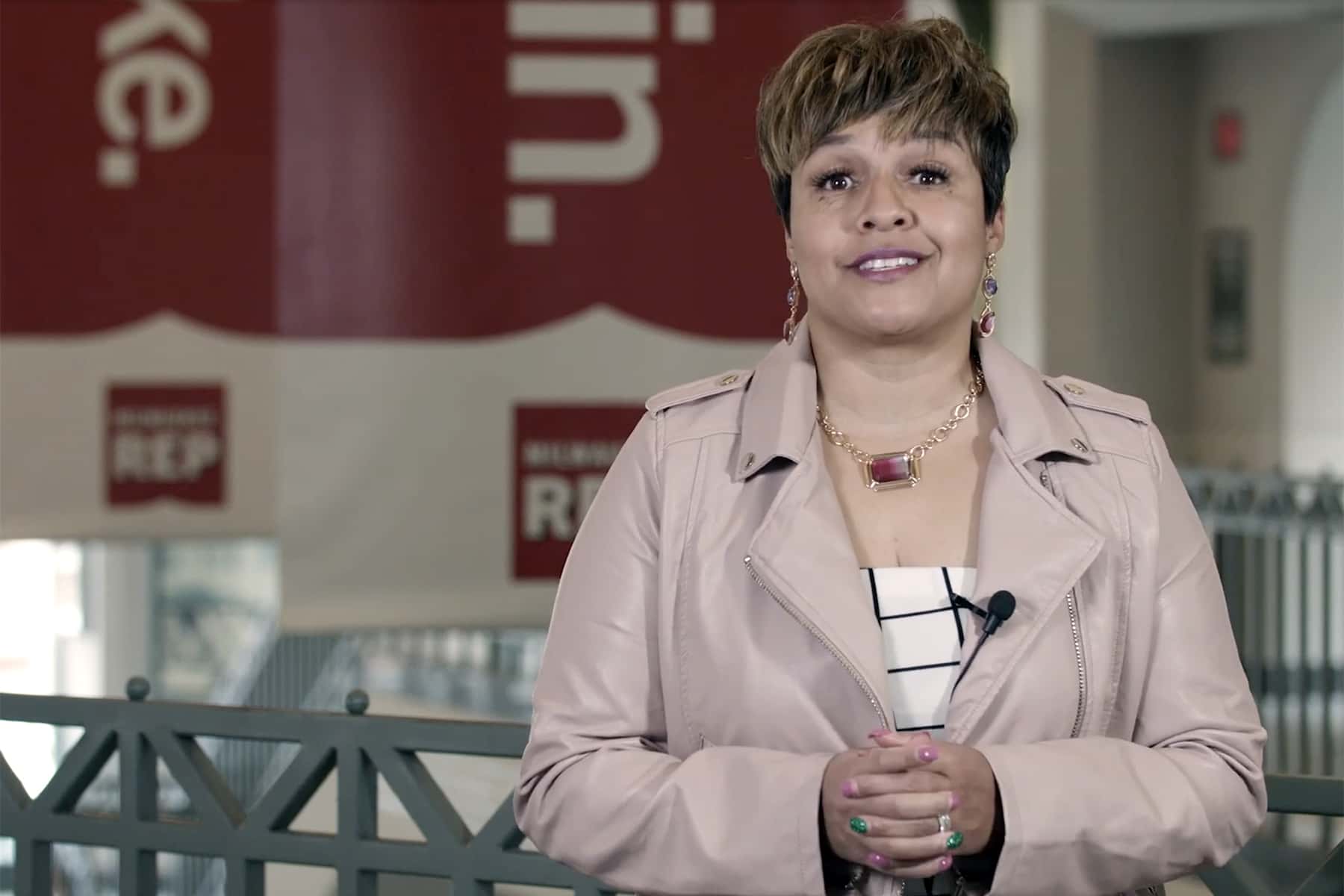 Milwaukee Rep's new ED&I strategic plan REP Forward and Chief Diversity Officer Tammy Belton-Davis received the inaugural Governor's Tourism Award for Diversity, Equity, Accessibility, and Inclusion (DEAI).
The award recognizes demonstrated leadership in raising awareness, or facilitating change, to build a more inclusive and welcoming environment for visitors to Wisconsin. The award was presented on May 6 during the virtual 2021 Wisconsin Governor's Conference on Tourism (WIGCOT).
Belton-Davis joined Milwaukee Rep's leadership team as one of the first DEAI executive leaders at a cultural organization in the country. She created a plan and systems to ensure that as one of the state's leading performing arts organizations Milwaukee Rep is welcoming and inspirational to all, thereby attracting diverse talent and audiences to Wisconsin. To achieve these goals, the theater launched REP Forward, an extensive internal and external strategic action plan for equity, diversity, access and inclusion.
"It is an honor to be recognized by Governor Evers," said Belton-Davis. "Before being named chief diversity officer there was a strong commitment from the board, leadership and staff to become a more diverse, equitable and inclusive organization. That commitment has allowed us to create and implement REP Forward, already seeing success in our theater's ED&I journey. I look forward to continuing this important work to make our theater representative of the community we serve for our staff, patrons and the greater community."
Sponsored by the Governor's Council on Tourism, six recipients were presented with Governor's Tourism Awards for 2021 in recognition of their excellence, dedication and impact on Wisconsin's travel and hospitality industry.
"This past year was unlike anything we've ever seen, yet these outstanding nominees tackled it with creativity, passion and drive," said Acting Secretary Anne Sayers. "I'm so proud to recognize unbelievable talent in Wisconsin's tourism industry. Congratulations to everyone, nominees and winners alike."
For the first time in over 13 months, Milwaukee Rep returned to live in-person performances with the concert event "First Lady of Song: Alexis J Roston Sings Ella Fitzgerald." As part of theater company's commitment to lifting up marginalized communities, for Asian American Pacific Islander (AAPI) Heritage Month the theater is hosting "Making the Invisible Visible: A Celebration of AAPI Culture, Art & Activism." The series features several virtual opportunities to hear from AAPI artists and leaders.