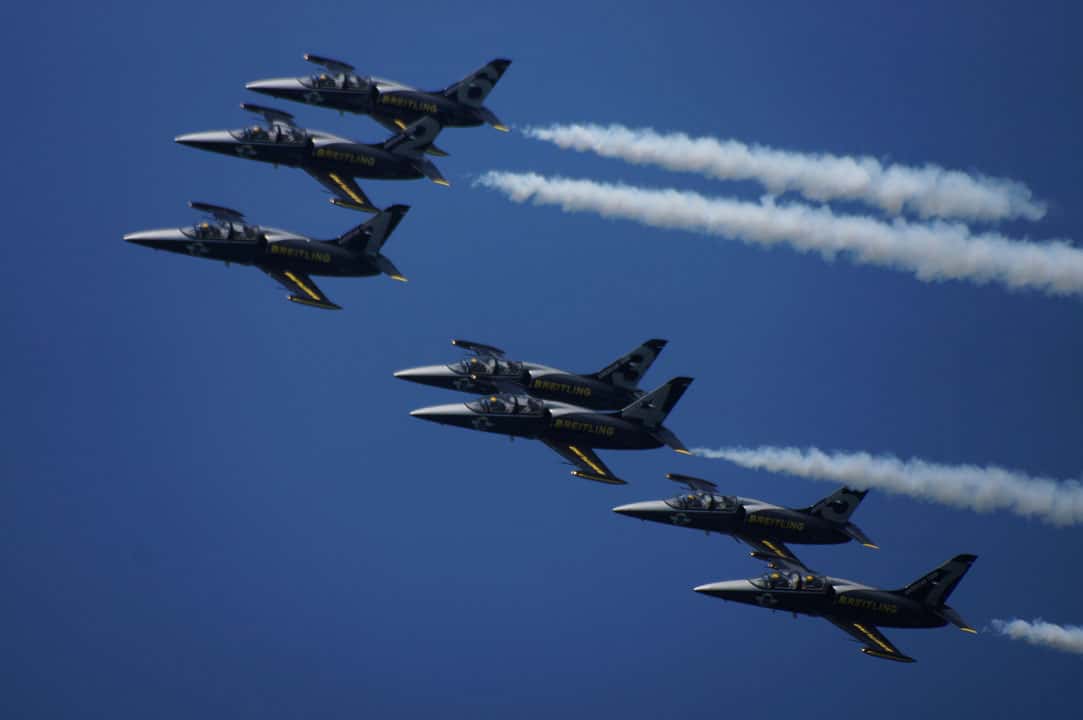 The Board of Directors of the Milwaukee Air & Water Show announced that the 2016 show will be postponed until July 15 &16, 2017, featuring the return of the U.S. Navy Flight Demonstration Squadron, the Blue Angels. Conflicting scheduling difficulties amongst key performers and a lack of financial support are the primary reasons for postponing this year's show along Milwaukee's lakefront.
"Bringing world-class acts to Milwaukee and putting on a spectacular show for free to the public can be a challenging business model without ample community support," said Rudy Malnati, Jr, Air Show Director. "Funds are needed to pay for performers, aircraft fuel, parking, safety and security personnel and grounds staff. In recent years we have been, and still are, facing a lack of adequate financial support to cover these costs."
"Our mission states that we want to be Wisconsin's premier family event of the summer, supporting our armed forces, veterans and community through a world-class air and water show. We are hoping that with more community support, we can continue to bring one of the country's best air and water shows back to Milwaukee for years to come," added Malnati, Jr.
"On behalf of the board of directors, we want to sincerely thank those sponsors who have given the air and water show their continuing support over the years," said Philip K. Vollrath, Chairman, Milwaukee Air Show Board of Directors. "As one of the state's largest events that attracts nearly 400,000 visitors to Milwaukee's lakefront each summer, we want to be able to continue to provide this family-fun entertainment to residents and visitors of our city. Contributions to supporting our cause will help educate and inspire future generations for careers in aviation, and the armed services, and we believe we can secure ample support in time for the scheduled 2017 show, and we ask the community for that support."
The Blue Angels, who have already been secured to headline the 2017 show, represent the pride and professionalism of the United States Navy and Marine Corps and will wow audiences with a spectacular performance along Milwaukee's premier stretch of lakefront. The Blue Angels' six demonstration pilots fly the F/A-18 Hornet at over 34 locations throughout the U.S. each year, where they still employ many of the same practices and techniques used in their aerial displays when formed in 1946. The Blue Angels last performed in the Milwaukee area in 2010.
"Whether young or old, the Milwaukee Air and Water Show's thrilling performances, pageantry and pride make everyone feel like a kid at heart. This show not only provides entertainment, but it celebrates the freedoms we enjoy thanks to the many servicemen and women who protect our country each and every day," added Vollrath.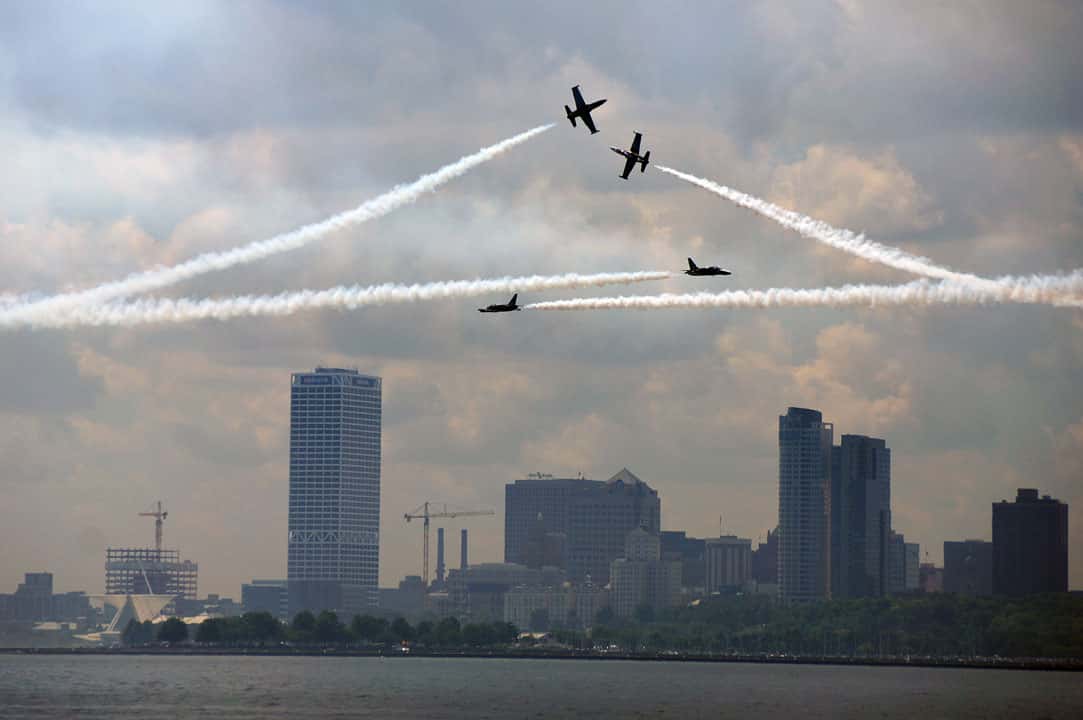 The Milwaukee Air & Water Show needs the community's support for the 2017 show! For those interested in supporting and sponsoring the 2017 show, please contact Rudy Malnati, Jr. at 312-236- 0340.
For more information on the Milwaukee Air & Water Show, please visit the all new www.milwaukeeairshow.com for performance details, show-site information and other news. Follow the air show on Twitter @MKEAirandWater and on Facebook for the latest Milwaukee Air & Water Show updates.
About the Milwaukee Air & Water Show
The Milwaukee Air & Water Show, is unique to Milwaukee's history and provides affordable, wholesome entertainment for the entire family! From its grassroots beginnings in 2004, the air show has grown into one of Wisconsin's largest events, providing a substantial economic impact to Milwaukee's local economy. The Air & Water Show is Milwaukee's masterpiece of sound and color that showcases the role of aviation in the community, provides a forum for educating young people about aviation and careers in national defense, and encourages the natural excitement these upcoming generations have for flight. For more information about the Milwaukee Air & Water Show, please visit www.milwaukeeairshow.com.