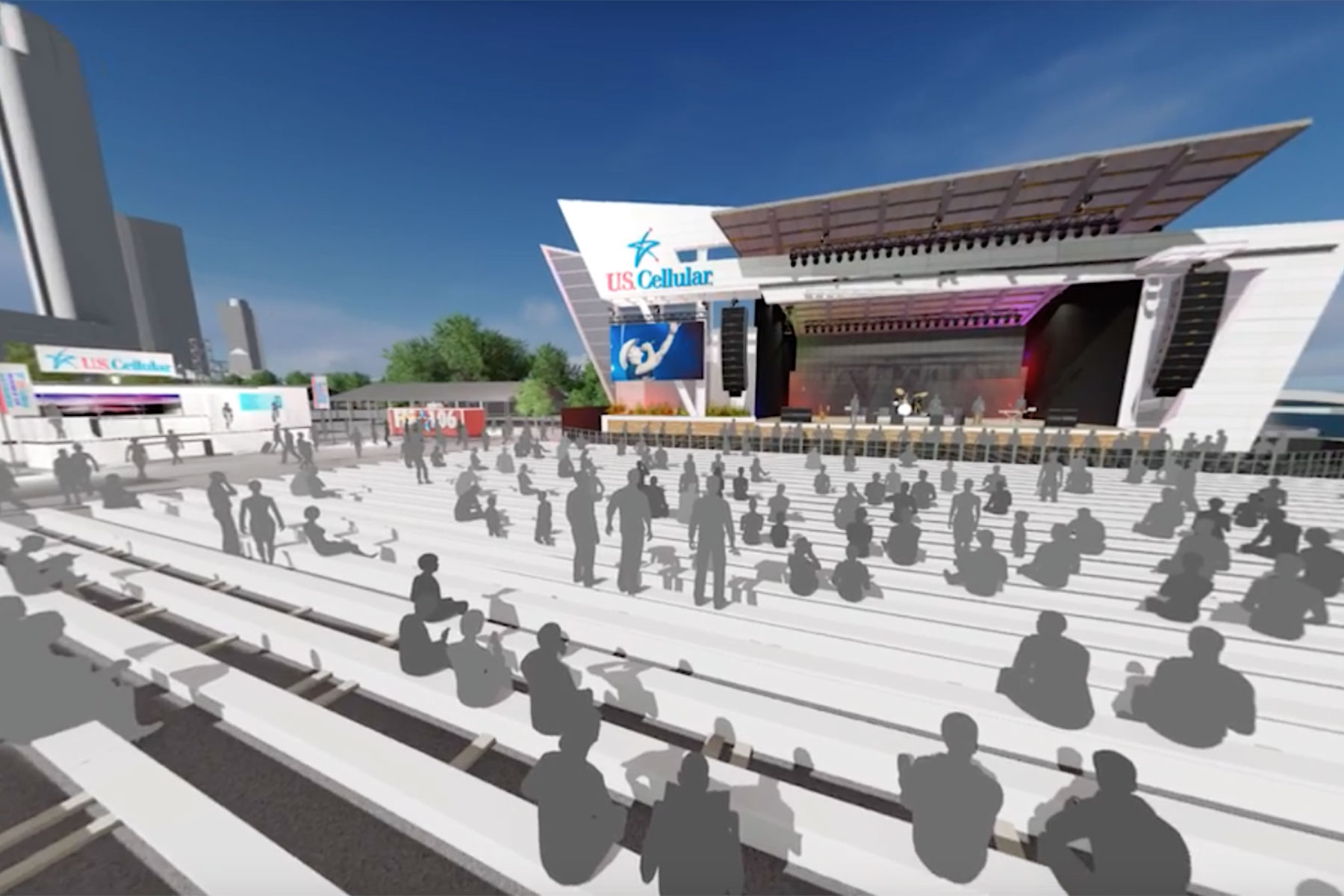 U.S. Cellular and Milwaukee World Festival, Inc. officials announced a new ten-year agreement that will demolish the existing U.S. Cellular Connection Stage and replace it with a new, larger stage and an enhanced guest experience for Summerfest 2018.
This agreement continues a collaboration that began in 2005 when U.S. Cellular first became a Summerfest sponsor. Since then, U.S. Cellular, in its role as the official wireless communications provider of Summerfest, has enhanced the festival experience through technology. It has brought many exciting changes to the Summerfest grounds including text and picture-to-screen technology at the U.S. Cellular Connection Stage, free charging stations throughout festival grounds, boosted cellular service and, most recently, virtual reality technology.
"We are thrilled to extend our commitment to Summerfest and help take 'The World's Largest Music Festival' even further in the coming years," said Jay Ellison, executive vice president of operations at U.S. Cellular. "Our stage is a source of pride for all of us at U.S. Cellular, including our customers, and we look forward to improving the guest experience by introducing the latest wireless technology, new guest amenities and an improved sound experience come 2018."
The announcement was made today following the year-end meeting of the Milwaukee World Festival, Inc., Board of Directors. At that meeting and at the public announcement, U.S. Cellular offered virtual reality headsets to provide a 360 degree glimpse of what guests will experience at the new stage.
"After virtually experiencing today what our guests will experience for themselves at the new U.S. Cellular stage area, I am even more excited for 2018," said Don Smiley, president and chief executive officer of Milwaukee World Festival, Inc. "Our 50th edition in 2017 will be our biggest party on record, but we have huge plans for the future. The debut of this new stage in 2018 will lead us to the next 50 years."
The new U.S. Cellular Connection Stage will offer improved patron amenities and access, with a focus on providing an exceptional guest experience.
The renovation project will include:
A completely rebuilt stage, completed in time for the 51st Summerfest in 2018, after the current U.S. Cellular Connection stage is torn down following the 2017 festival.
Increased capacity and improved access for attendees, while featuring a stunning backdrop of the Milwaukee skyline and the lakefront.
A larger performance area, enhanced production capabilities and improved artist amenities that will accommodate artists traveling with larger-scale production.
A 25-foot LED video screen, the largest video screen on the grounds, for enhanced views of performances from any location in the stage area.
An open-air backstage loft area that will be used for artist meet and greets and interviews, as well as exclusive hospitality experiences with up front viewing of the stage for customers and contest winners.
Mobile device charging amenities around the stage area, including benches with charging ports along the lakefront.
Redesigned bar area to provide attendees with better access and accommodations.
The current U.S. Cellular Connection Stage was last upgraded in 1996 and, according to Smiley, has been a very popular location for Summerfest fans due to its central location.
Longtime Summerfest collaborator Eppstein Uhen Architects have been selected to concept, design and lead the project into construction. As provided in the lease between the City of Milwaukee and Milwaukee World Festival, Inc., this capital project is subject to the review and approval by the Board of Harbor Commissioners on behalf of the City of Milwaukee.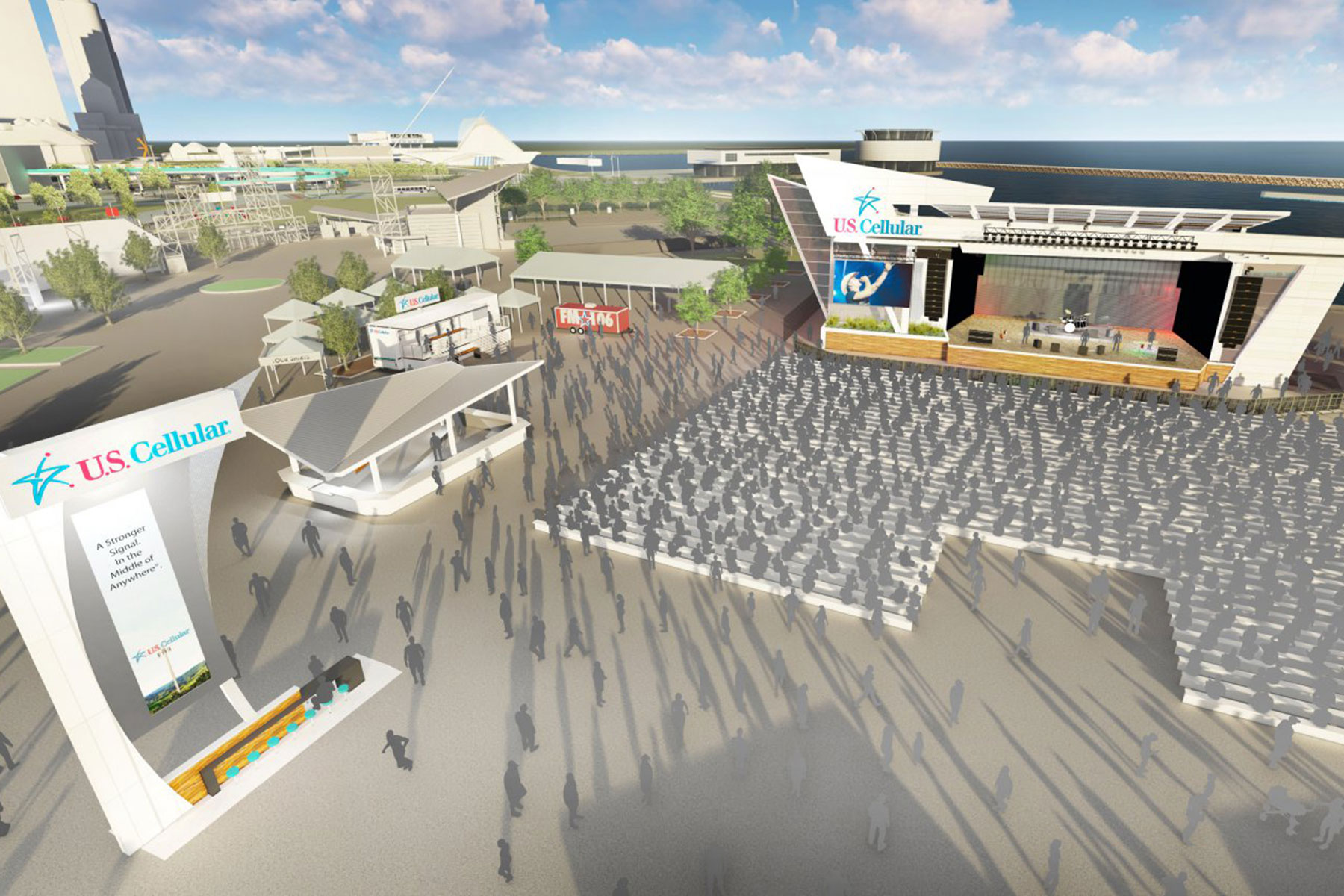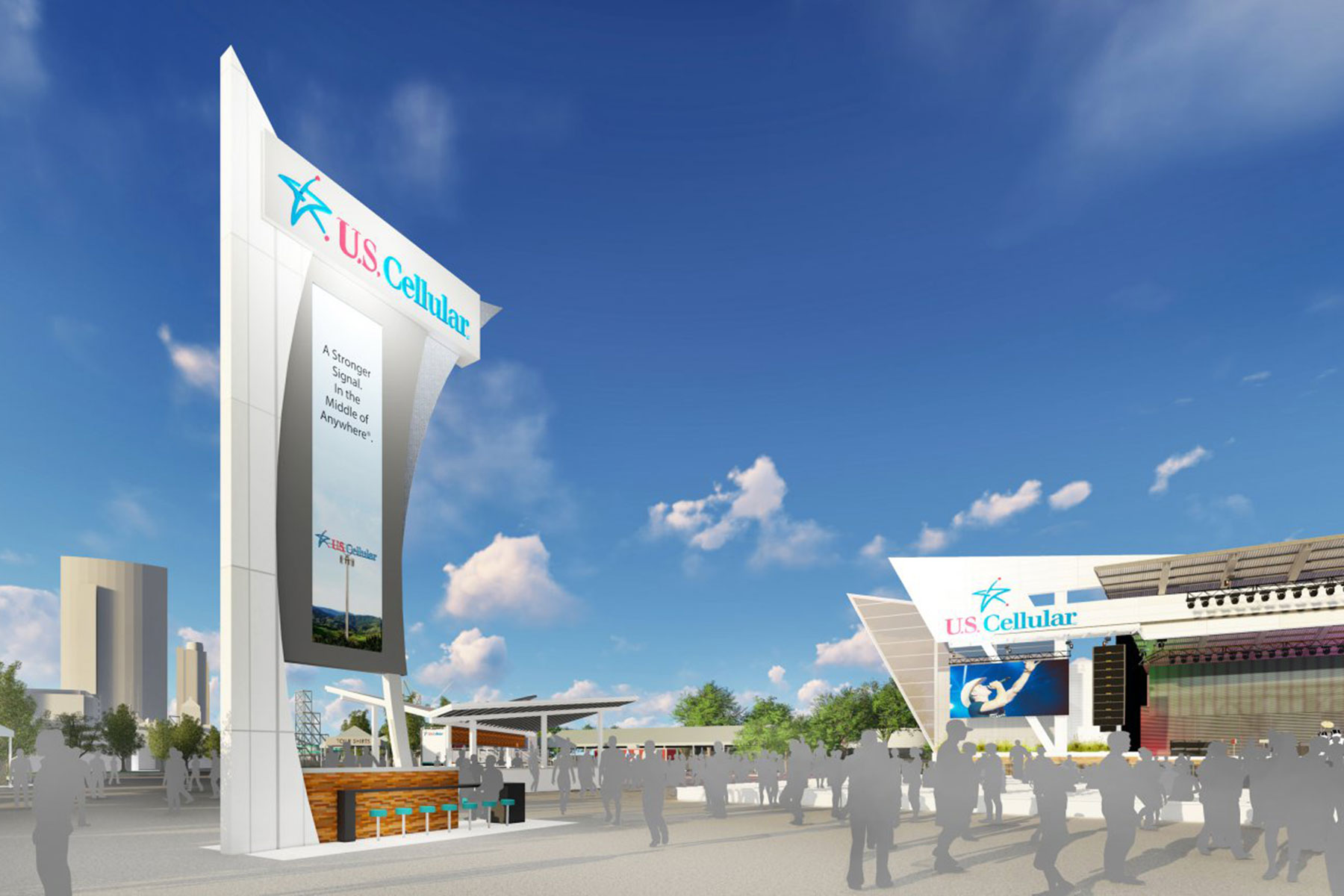 U.S. Cellular is the fifth-largest full-service wireless carrier in the United States, providing national network coverage and industry-leading innovations designed to elevate the customer experience. The Chicago-based carrier offers coverage where the other carriers don't and a wide range of communication services that enhance consumers' lives, increase the competitiveness of local businesses and improve the efficiency of government operations. U.S. Cellular has the Highest Wireless Network Quality Performance in the North Central Region, according to the J.D. Power 2016 U.S. Wireless Network Quality Performance Study, and 99 percent of customers have access to 4G LTE speeds.
Summerfest 2017, the festival's 50th edition, will take place June 28 – July 2 and July 4 – July 9 from noon until midnight and will be closed Monday, July 3. Following its 1968 debut, Summerfest has evolved into what is now recognized as "The World's Largest Music Festival" and Milwaukee's cornerstone summer celebration, hosting he music industry's hottest stars, emerging talent and local favorites along with approximately 850,000 people from Milwaukee and around the world each year for an unforgettable live music experience. During the festival, the spotlight shines on over 800 acts, over 1,000 performances, 11 stages, delectable food and beverages and interactive activities, all in a world-class festival setting.