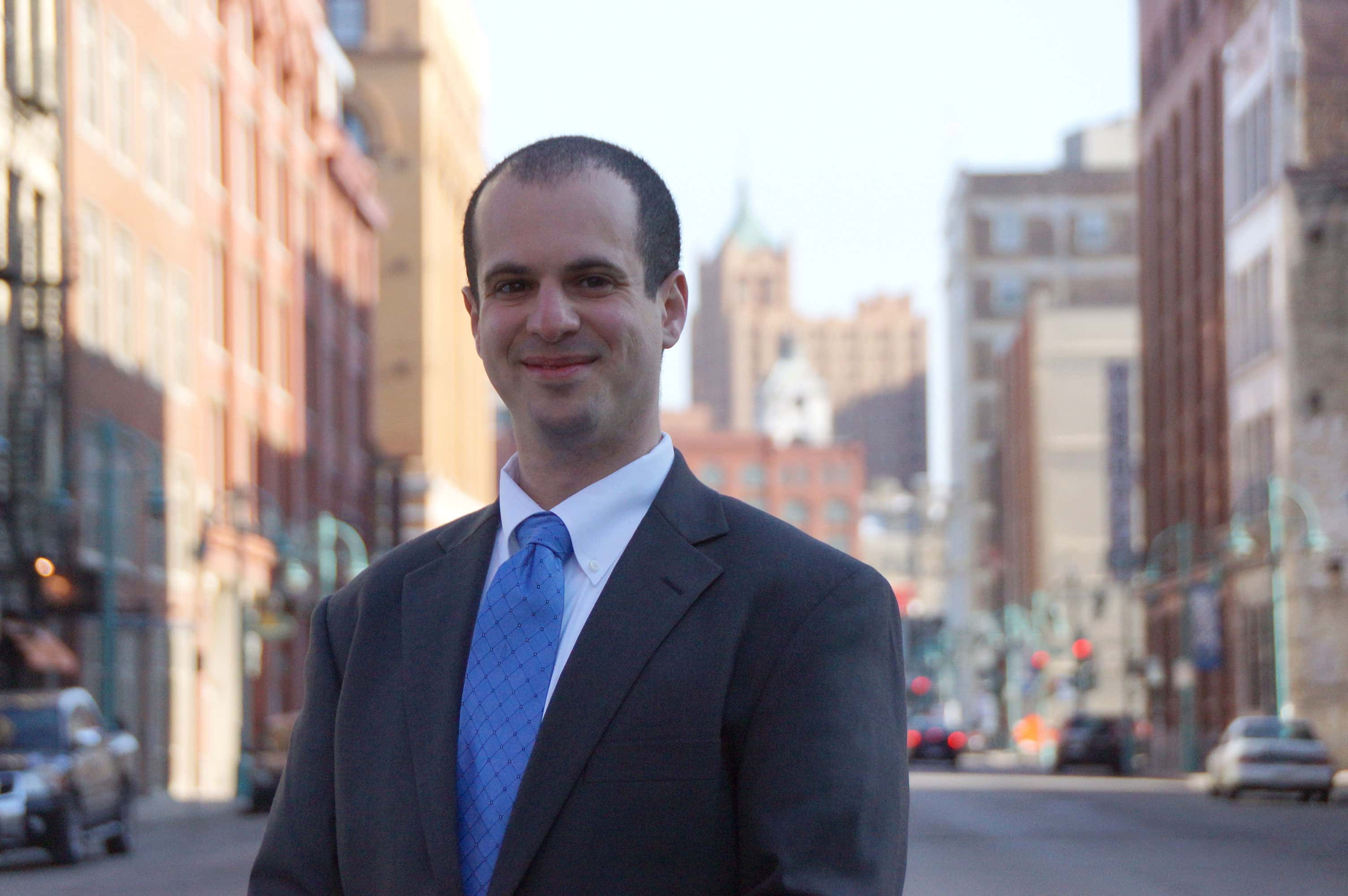 The National Association of Social Workers – Wisconsin Chapter presented State Representative Jonathan Brostoff with the 2017 Public Service Award at its annual awards ceremony luncheon on October 24.
NASW WI selected Representative Brostoff for the award because of his strong advocacy at the Wisconsin State Legislature on behalf of mental health issues, vulnerable populations, the Milwaukee community and the social work profession. Representative Brostoff is also recognized for his ability to develop relationships with his colleague in the Majority party.
Elected to the Wisconsin State Assembly in 2015, Representative Brostoff has been a strong advocate and ally for NASW and of those who depend on the critical work social workers do since taking office. Jonathan's efforts include initiatives to end mental health care barriers, advocacy for people who are incarcerated and those who are homeless, continuous legislative work with community leaders in deaf and hard-of-hearing organizations, as well as being an outspoken steward for Hmong rights, responsible gun ownership, and public education.
As a strong supporter of the social work profession, Representative Brostoff has organized against regulatory bills that could threaten social work and other professions. He has worked on social work safety issues and has helped NASW WI develop relationships and connections with his colleagues in the majority party.
This session, he is serving on the committees of Aging and Long-Term Care, Government Accountability and Oversight, Mental Health, Natural Resources and Sporting Heritage, and Regulatory Licensing Reform.
Last session, he served on the committees of Aging and Long Term Care, Financial Institutions, Mental Health Reform, State Affairs and Government Operations, and Ways and Means. He was also a member of the task force on Alzheimer's and Dementia.
The Wisconsin Chapter of the National Association of Social Workers is the largest organization of professional social workers in Wisconsin. It represents over 1,700 social workers. NASW WI members are employed in a variety of settings, including public and private human service agencies, schools and colleges, mental health facilities, hospitals, nursing homes, industry and private practice.
National Association of Social Workers