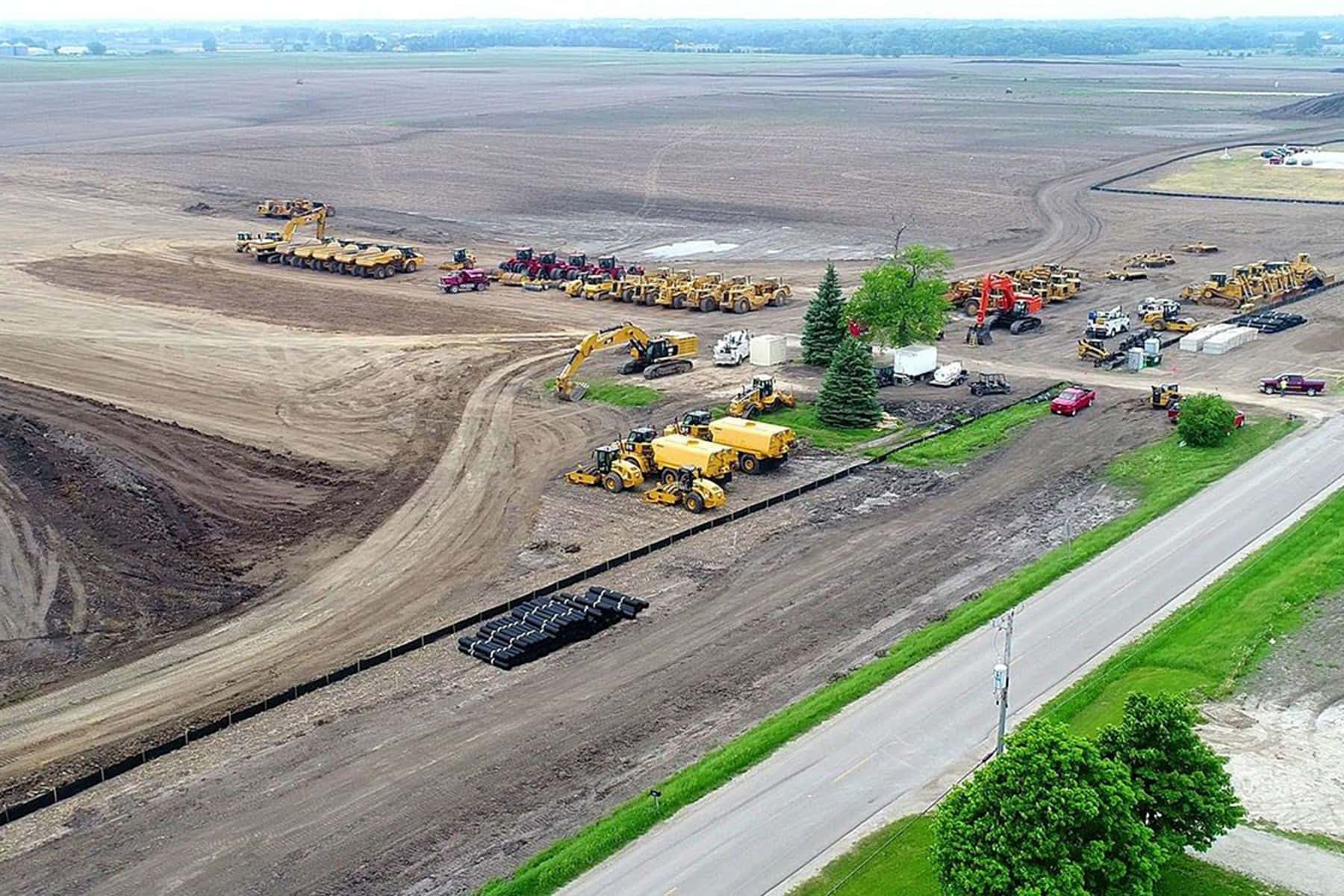 Governor Tony Evers said it was "unrealistic" to expect Foxconn would still create 13,000 Wisconsin jobs as promised, in light of the company's plans to change its manufacturing facility in Racine, and the state's contract should be renegotiated to reflect the new reality.
Under terms of the original deal struck by former Governor Scott Walker, Foxconn would get more than $4 billion in state and local tax credits if it employs 13,000 people and invests $10 billion in the state. That deal was roundly criticized as being too favorable for Foxconn. The incentive package was the largest of its kind in U.S. history for a foreign company and the biggest ever in Wisconsin.
"Clearly the deal that was struck is no longer in play and so we will be working with individuals at Foxconn and of course with the Wisconsin Economic Development Corp. to figure out how a new set of parameters should be negotiated," said Governor Evers. "The present contract deals with a situation that no longer exists, so it's our goal to make sure the taxpayers are protected and environmental standards are protected. And we believe that we need to take a look at that contract and see if it needs to be downsized as a result."
President Donald Trump has touted the Foxconn project in Wisconsin as a sign of the return of manufacturing to the United States. It would be Foxconn's first manufacturing facility outside Asia, but skeptics have questioned the project since it was announced a year ago. Foxconn, the world's largest provider of electronics equipment, has repeatedly insisted that it will meet the original investment and employment targets, even as the scope of the project has been reduced.
In March, Foxconn said it would begin construction later this year on a Generation 6 factory, where it would produce small screens for cellphones, tablets, televisions and other devices. Foxconn initially said it was going to build a larger Generation 10 plant that would have produced screens three-times as large.
Governor Evers said he has been working with Taiwan-based Foxconn to revised the original contract for the proposed facility. His comments came shortly after reports that Foxconn Chairman Terry Gou plans to run for president of Taiwan. Evers said he did not expect Gou's potential candidacy to affect the company's work in Wisconsin.