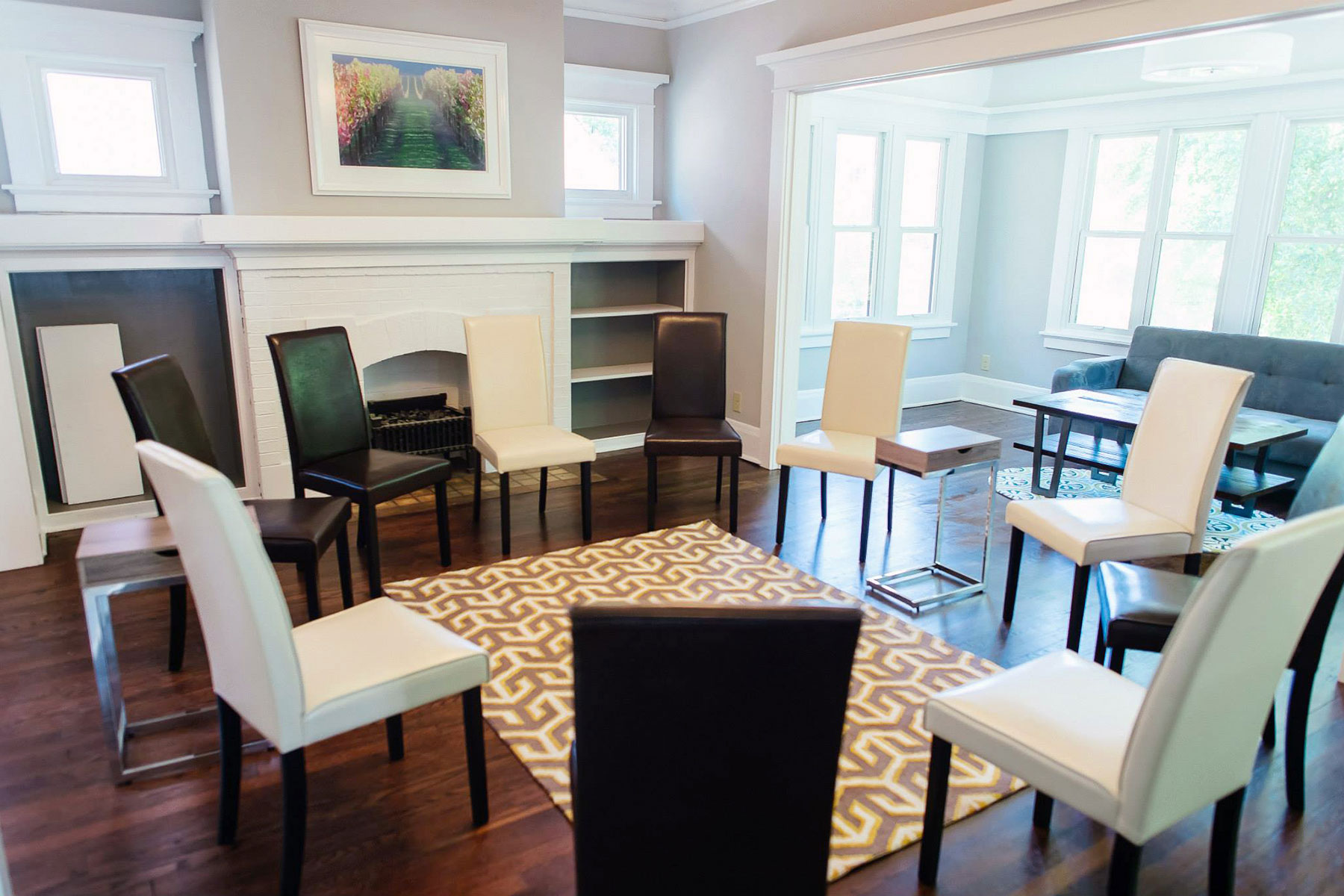 Shorewood House launched a program for the New Year, through which it will offer eight women 30 days of residential addiction treatment from February through March with no out-of-pocket costs, excluding medications.
This is a first-of-its-kind offering that underscores the importance of women supporting other women as they recover and rebuild their lives. Shorewood House is encouraging women who are looking to obtain whole wellness treatment for their substance use disorder to apply.
If a prospective client's insurance does not cover any piece of the program, she will not be held financially accountable.
"Shorewood House is opening its doors to women who want a fresh start in the New Year. Those going through substance addiction disorders don't have to do it alone and obtaining the right treatment is a vital part of recovery," said Christine Ullstrup, Meta House Interim Co-President and CEO. "We understand what a difficult step this can be. At Shorewood House, we offer holistic treatment that enables women to restore, rebuild and renew their lives."
For the women selected, Shorewood House will provide the same comprehensive treatment offered to all private-pay clients that focuses on treating the whole woman. Services include one-on-one and group therapies, process groups, chemical dependency education, trauma counseling and stabilization, smoking cessation, art therapy and other experiential therapies such as yoga, mindfulness and reiki.
Women will learn to build their strengths, identify effective coping skills and address the root cause of their addiction.
Those interested must submit an application online by January 18, 2018. Shorewood House will follow up with all applicants shortly thereafter to discuss the status of their application.
If selected, Shorewood House will contact prospective clients to schedule a brief, pre-intake phone call to reaffirm their commitment to treatment and choose the best intake date available. Once enrolled, the client's only obligation is to complete the 30-day stay and take steps toward getting well.
This special offering is part of Shorewood House's ongoing mission to provide individualized drug and alcohol addiction treatment for the whole women in a residential setting. The program provides 50 years of comprehensive treatment expertise in a newly-renovated, 8-bed home located in the Village of Shorewood, Wisconsin. Shorewood, a suburb located just north of Downtown Milwaukee, blends urban amenities with the relaxed atmosphere of a small town.
Shorewood House is run by the Milwaukee-based nonprofit, Meta House. The organization has been providing gender-responsive, trauma-informed, evidence-based treatment for women for over 50 years. They offer holistic services so that women thrive well beyond their stay in treatment.
Over the past 15 years, they have been able to follow-up with women after they have left residential treatment in order to gain documented insight into the long-term effectiveness of their model and have been immensely encouraged by the feedback.