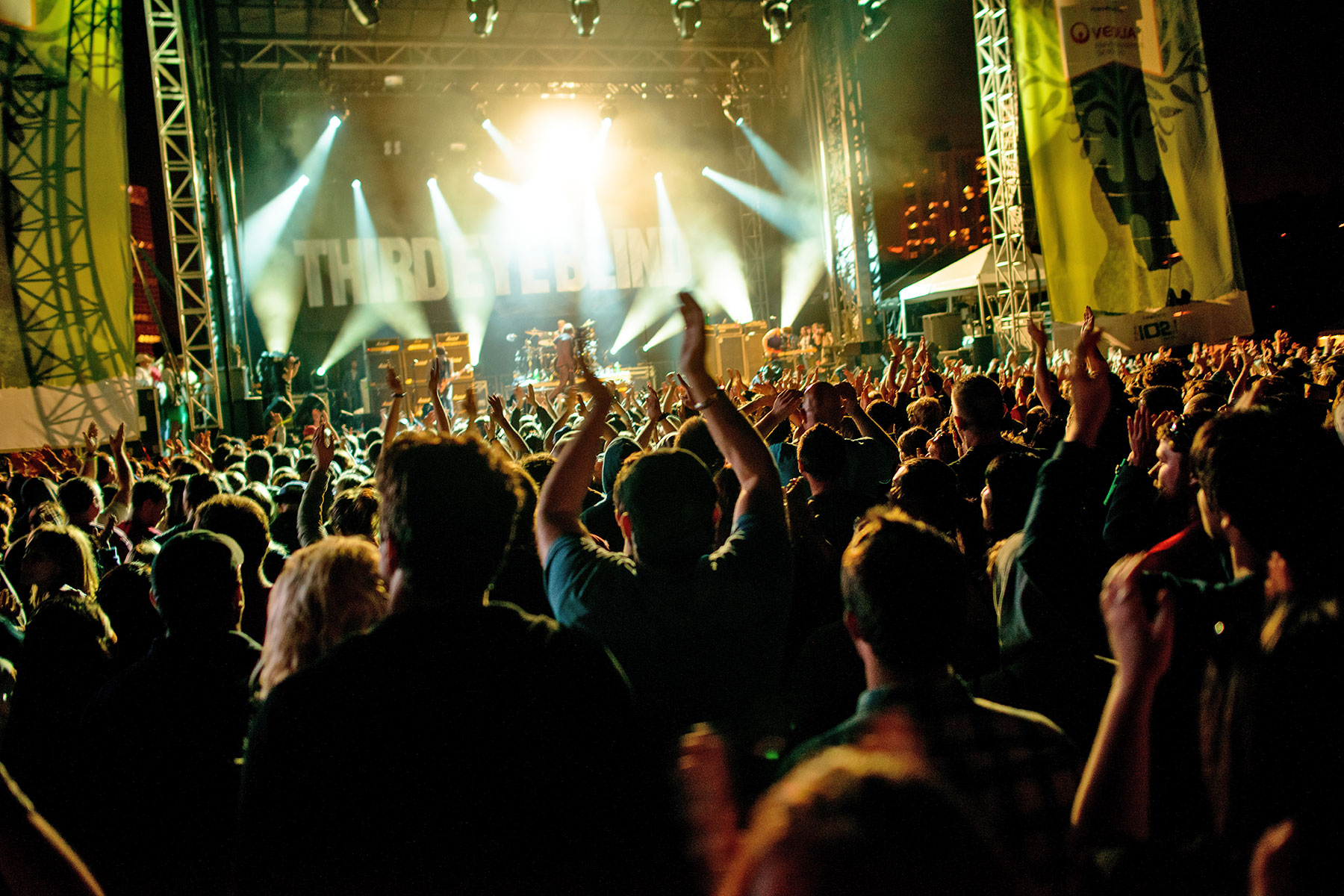 One of the most sustainable music festivals in the United States is scheduled to rock Milwaukee once again on September 17.
Rock the Green is a one-day event. It's also one of the only music festivals around with sustainability as a key goal. In fact, it's more properly referred to as a sustainability festival. Rock the Green's stated mission is to educate and empower the community to take actionable steps to live sustainably through a combination of engagement and entertainment.
Our Midwest readers may already have plans to attend. But for those of you elsewhere, we've put together a short series of interviews with some of the companies and organizations that support the event. Each one, large and small, has its own reason for getting involved and its own sustainability story to tell.
To kick things off, I spent some time talking to Rock the Green's organizers to hear a little about how things got started and why sustainability matters.
Q: What's your company's definition of sustainability, and why is it important to you?
A: Our definition of sustainability is any small or large action that helps to protect the planet. Rock the Green is an environmental charity that spotlights environmental innovation at an annual sustainability festival. Our mission is simple: Educate and engage people to live more sustainably through spotlighting environmental innovators and providing every day examples that others can copy.
After producing hundreds of events and festivals around the country, Lindsay Stevens Gardner, Rock the Green founder and executive director, saw the environmental impact from large-scale events. And it wasn't pretty! Public events generated tons of waste. She wanted to create a festival that was different: one that looked at every aspect of production and holistically greened it — step-by-step.
By making conscious production decisions, involving key community innovators and applying zero-waste techniques, Rock the Green proves that we can have all of the music without the waste. Lindsay envisioned the festival as an example and an educational opportunity for communities and music fans. We embrace all ranges of sustainable living, whether a daily recycler or a tenured environmentalist, because every small step helps protect the planet. And collectively, every small step adds up to huge impact.
Q: How do partnerships play into the success of Rock the Green?
A: Our partnerships with community innovators are key to our success in both educating and engaging the community. By spotlighting the efforts and eco-stories of these innovators, we inspire the community to try some of these efforts in their own lives. Our partners can speak for themselves:
"By merging entertainment and sustainable engagement, Rock the Green makes a positive impact on communities while establishing our city as an environmental leader. Our hope is that Rock the Green's message isn't for just one day of the year. The goal is for attendees to leave the festival with a greater appreciation for sustainability and an enhanced desire to make their hometown more sustainable."
– Milwaukee Mayor Tom Barrett
"Rock the Green rocks! Speaking on behalf of InSinkErator, we were extremely happy to be part of message again this year."
– Jeff McMahon, Director, Grind to Energy – InSinkErator (A RTG Sponsor)
"It was indeed a great day! I talked all day to so many interested people in the charge station, and even one woman who just bought a Leaf and has been using several of our stations!!! That was great news. You guys did such a great job in organization and it was a pleasure being a part of this years show."
– Dave Hansen, ElectriCharge Mobility (A RTG Sponsor)
Q: What are the results of these large-scale, zero-waste efforts at the sustainability festival?
A: We can share some data from the last event in 2012, which was recognized as one of the greenest music festivals in the world by the U.K.-based A Greener Festival organization:
93 percent of the waste generated at the event was composted or recycled.
100 percent of food scraps were processed and upcycled into fertilizer.
Only 13 trashcans went to the landfill as opposed to the expected 4+ tons per EPA metrics.
Each fan produced about 1 ounce of waste — compared to an EPA projection of 16 ounces per attendee.
Q: How does Rock the Green staff their events and 365-day operations?
A: Rock the Green is brought to life because of its many volunteers. These people lend their talents and time to make Rock the Green successful, especially at the festival level. Their dedication and passion for the environment, music and the community is what makes our mission real.
Nick Aster, Triple Pundit