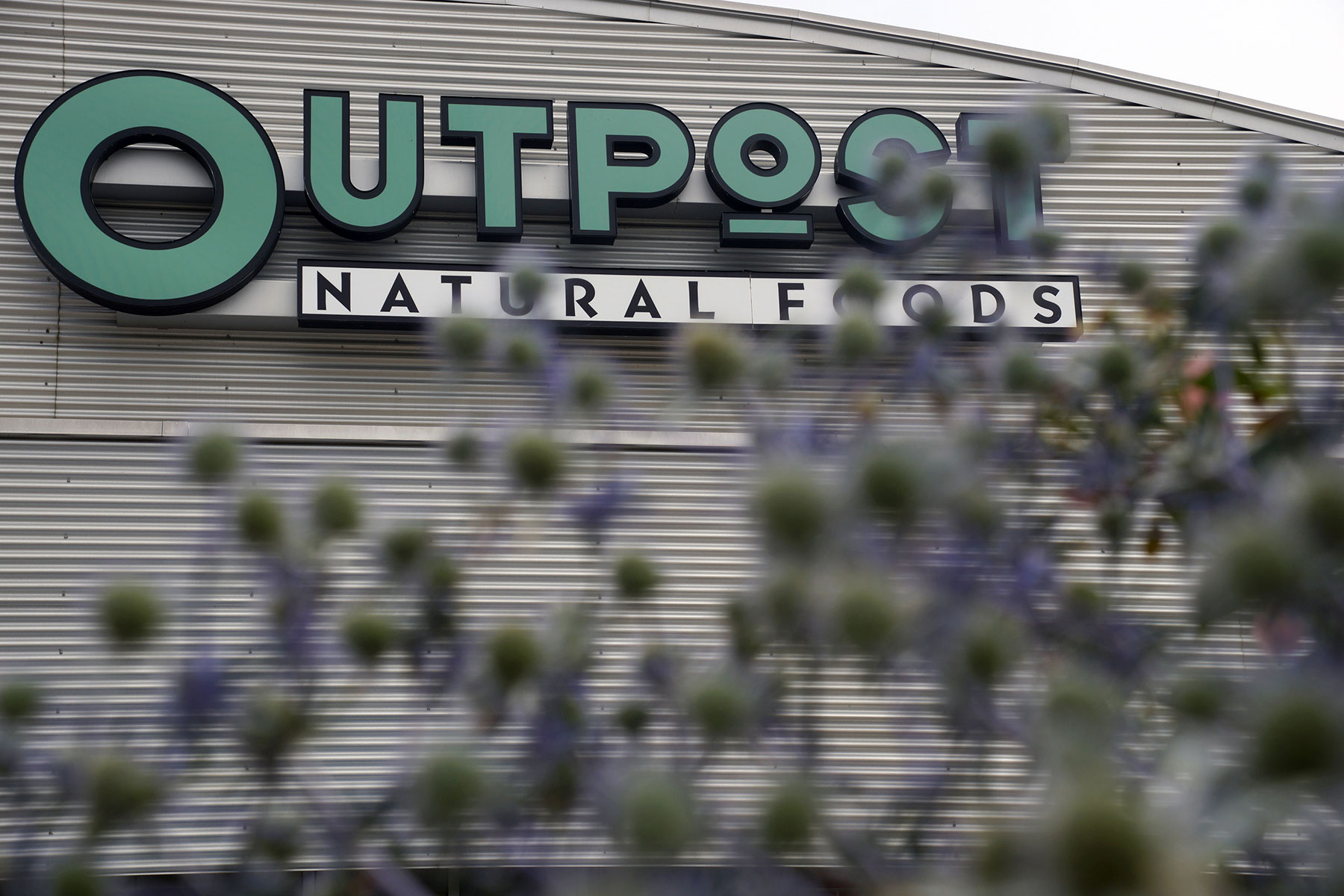 The food co-op was honored for social, environmental, and community economic leadership.
Outpost Natural Foods Co-op was been named a Sustainability Star by National Co+op Grocers (NCG) for excellence in sustainability efforts. The award recognizes food co-ops that demonstrate outstanding leadership by making a positive impact on social, environmental and local economic issues.
At its annual meeting in April, NCG honored Outpost for engaging staff in sustainability though store green teams and through an online employee engagement game called Cool Choices, where the co-op recognized over $60,000 and 632,000 pounds of carbon dioxide (C02) in savings!
Sustainability Star award winners participate in Co+efficient, NCG's sustainability program that helps co-op grocery stores measure their impacts, drive improvements, and share the story of their important work with community members and other co-ops. This marks the second year that NCG has highlighted leading co-ops with Sustainability Star awards. Outpost is one of ten co-ops nationwide honored for their 2016 performance.
Outpost Sustainability Manager Jessy Servi Ortiz heads up the co-op's green initiatives. "Outpost exists so co-op owners have a healthy, diverse and sustainability community; doing the right thing for the environment and our community has been a part of our DNA since the 1970s." In 2012 Outpost deepened the commitment by tracking metrics in 11 key areas across the business and just published a "highlight" report noting their key impacts since this reporting began.
Cooperative sector businesses are known for being innovators in sustainability. Earning Sustainability Star recognition shows that a co-op is leading the way, not only by excelling in sustainability pursuits, but by sharing the details and result of their efforts for the benefit of co-ops and communities around the country.
In December 2011, Outpost joined the Sustainable Food Trade Association (SFTA), and pledged to monitor and track its sustainability initiatives, measure its carbon footprint, set goals for the future, and maintain a continuous improvement process.
In honor of the organization's fifth year of reporting, they published an anniversary study that highlights their impact since they began recording data. By reporting annually on sustainability metrics, Outpost was able to track its ecological footprint, understand its social impact, determine appropriate metrics, and set goals for future improvement.