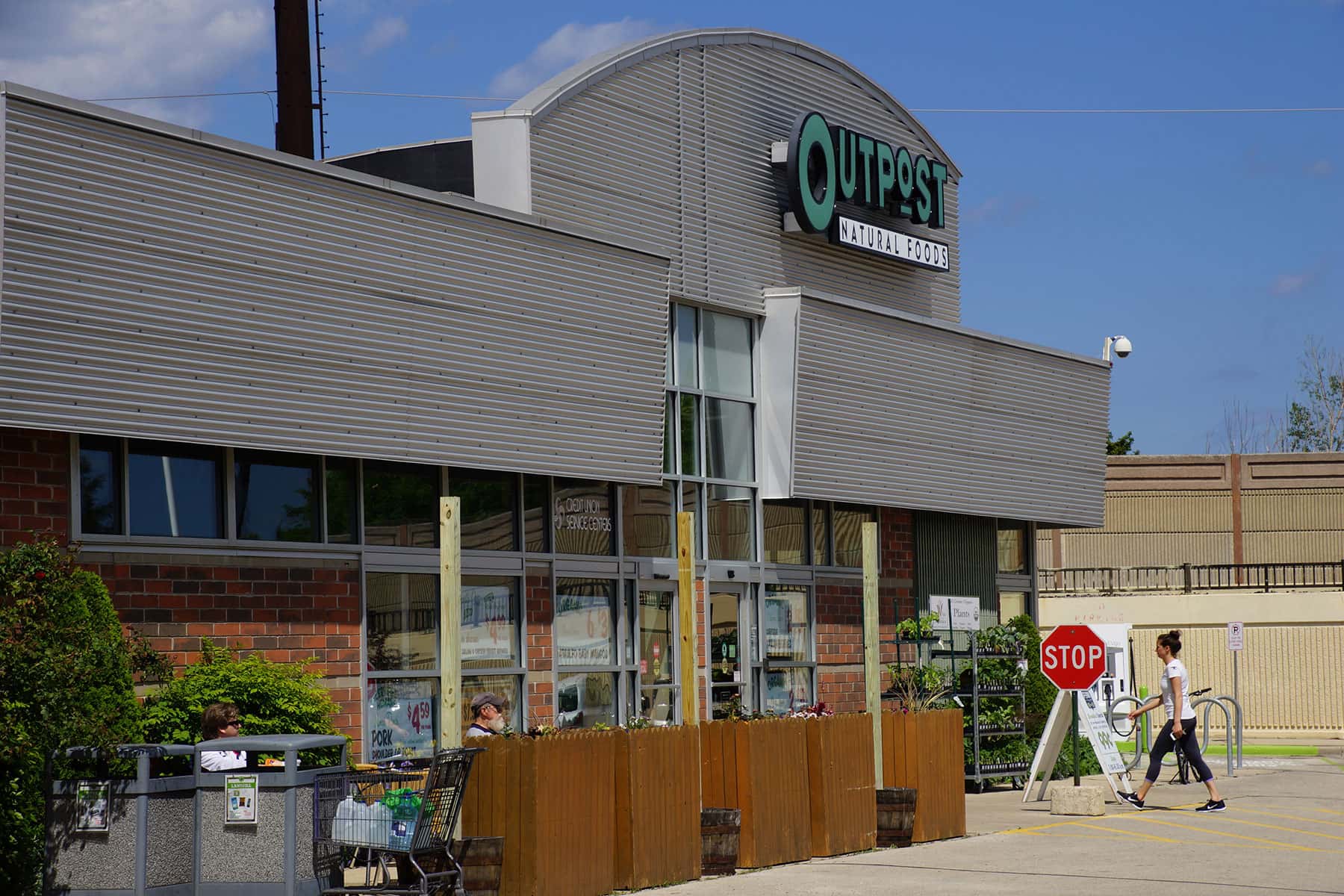 Outpost Natural Foods is one of more than 80 different companies who have made the commitment and taken the global challenge to fight climate change by signing onto Climate Collaborative.
Climate Collaborative is an initiative of the natural food industry. Their mission is to work collaboratively to catalyze bold action, amplify the voice of business and promote sound policy to reverse climate change.
"We believe climate change could drastically affect our core business and hinder our ability to have fresh, clean, local and sustainable food available to our owners and shoppers," said Jessy Servi Ortiz, Outpost's sustainability manager. "The time to act is now."
Outpost demonstrated its commitment to environmental sustainability through its annual Sustainability Report, made available to the public via the company's website. The report is a comprehensive and transparent look at 11 different reporting areas in order to track and measure the impact of their sustainability efforts.
Climate Collaborative is a project of Organic Sustainable Community (OSC2) and the Sustainable Food Trade Association to catalyze bold climate action among natural products companies. The Climate Collaborative brings manufacturers, retailers, brokers, distributors, and suppliers together to build existing climate solutions to scale and to find innovative, new ways to help reverse climate change.
Outpost has taken a strong stand for sustainability since the early 1990s and their current sustainability vision focuses their efforts in leadership, climate impact, triple bottom line and community impact.
Serving the greater Milwaukee area since 1970, Outpost Natural Foods Cooperative operates five convenient retail locations in Metro Milwaukee and is co-owned by 22,000+ people. Outpost embraces the challenge to move their operations and actions toward sustainable models, addressing our present needs while also being respectful of the natural resources required for future generations.
Earlier in June, Outpost signed onto "We Are Still In," an open letter to the international community in support of the Paris Agreement. In doing this, the co-op joined hundreds of companies, investors, mayors, governors, colleges and universities, and other U.S. leaders to declare their commitment to supporting climate action.
One focus area to mitigate harmful greenhouse gases is through managing waste. Outpost boasts a company-wide recycling and composting program. In 2016, Outpost composted more than 229 tons of pre-consumer food waste from its central kitchen, produce and café departments. Partnering with local haulers, the waste is composted and the brought back and sold to shoppers as a garden input by Blue Ribbon Organics.
Packaging materials associated with fresh departments are being transitioned to compostable and recyclable containers, including the foam trays used in the meat department and central kitchen. Forty-four percent of convenience packaging purchased, or 40 tons, was compostable.