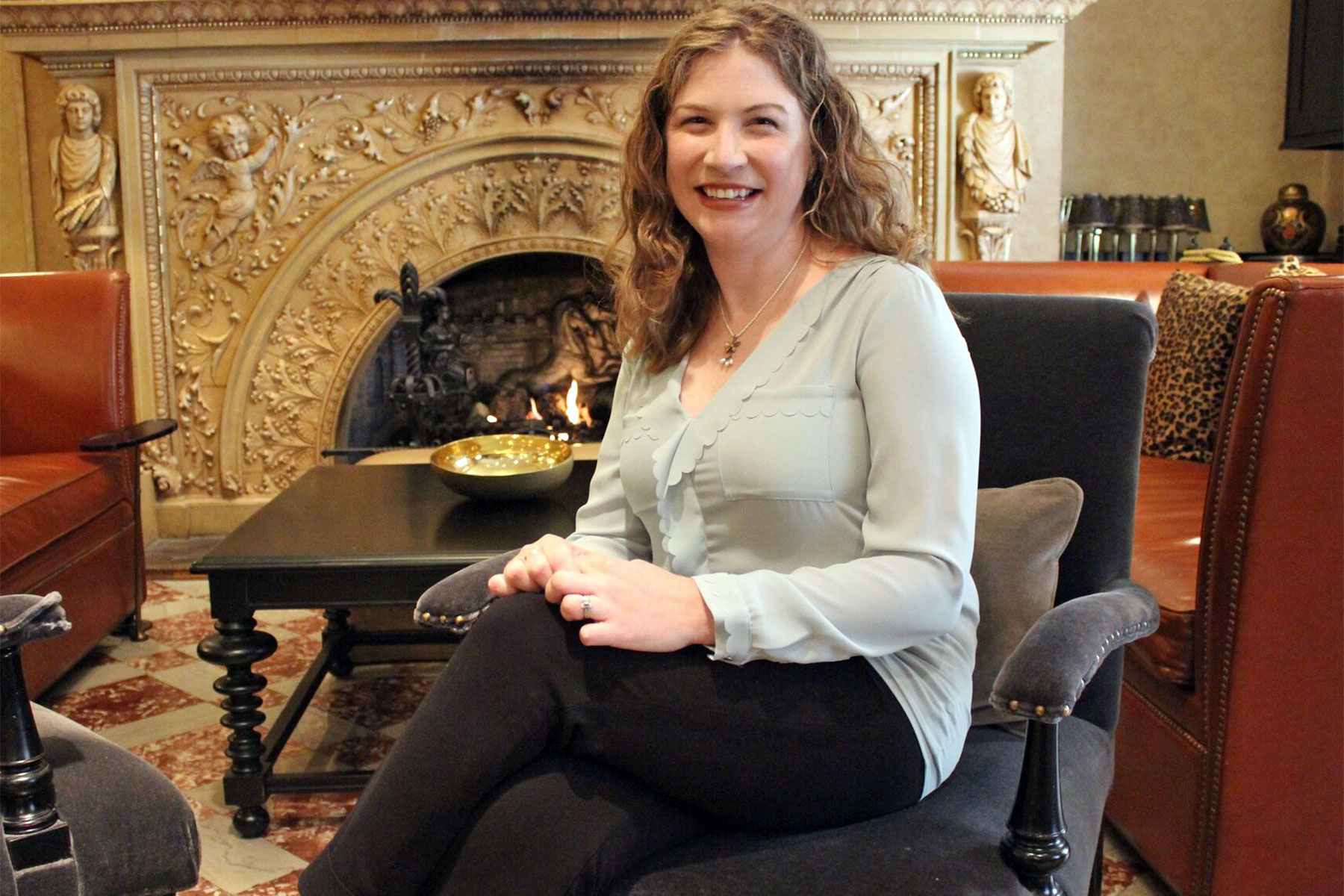 The historic AAA Four-Diamond Pfister Hotel, owned and managed by Marcus Hotels & Resorts, announced Nicole Mattke as its tenth "Pfister Narrator."
In this role, Mattke will spend time in the hotel's lobby and public spaces interacting with visitors and guests and sharing their stories on The Pfister's award-winning blog. As narrator-in-residence, Mattke will share her experiences at the hotel through blog entries at least twice each week over the course of a year. She also plans to host events and book clubs to bring the literary community together.
"I am so honored to be named the next Pfister Narrator. This is truly my dream job and I can't wait to begin interacting with visitors and guests, and writing about the experiences that make the Pfister so unique," said Mattke. "I plan to link the Pfister's long history with the guests that travel here today. My vision for this position is to bring a vibrant literary culture to the Pfister through seasonal mini-events with book themes, monthly book clubs and monthly story prompts for guests and the entire community."
As a published author, Mattke has received honors for her writing and has presented her work at various events throughout the community. Her talents lie in creating stunning pieces of writing that reveal the beauty in daily life. A busy mother of two sets of twins, Mattke finds time to write in a variety of genres as well as contribute to blogs.
Mattke was chosen to serve as the hotel's tenth narrator-in-residence based on her excellent writing and vision for the role. She was selected from a pool of applicants by a review panel consisting of local writers, editors and representatives from the hotel. She succeeds Dominic Inouye, who served as the ninth Pfister Narrator.
"We are thrilled for Nicole to be the next narrator-in-residence," said Tim Smith, general manager of The Pfister Hotel. "Nicole will bring new and exciting events to the hotel for the entire family. Guests and staff will enjoy her friendly and outgoing personality as she engages with them in the lobby, café and throughout the hotel."
The Pfister Hotel has been the premier hotel in downtown Milwaukee for over 120 years. Originally built in 1893 by businessman Guido Pfister, it was the most lavish hotel of its time. The hotel's storied elegance had faded following World War II until 1962, when Ben Marcus, founder of The Marcus Corporation, purchased this grand hotel out of bankruptcy.
The Marcus family renovated and restored the hotel to its original glory, adding convention facilities, a parking garage and 23-story guest tower. The Pfister Hotel remains home to the largest collection of Victorian art of any hotel in the world, and offers an interactive augmented reality tour of pieces in this impressive collection.