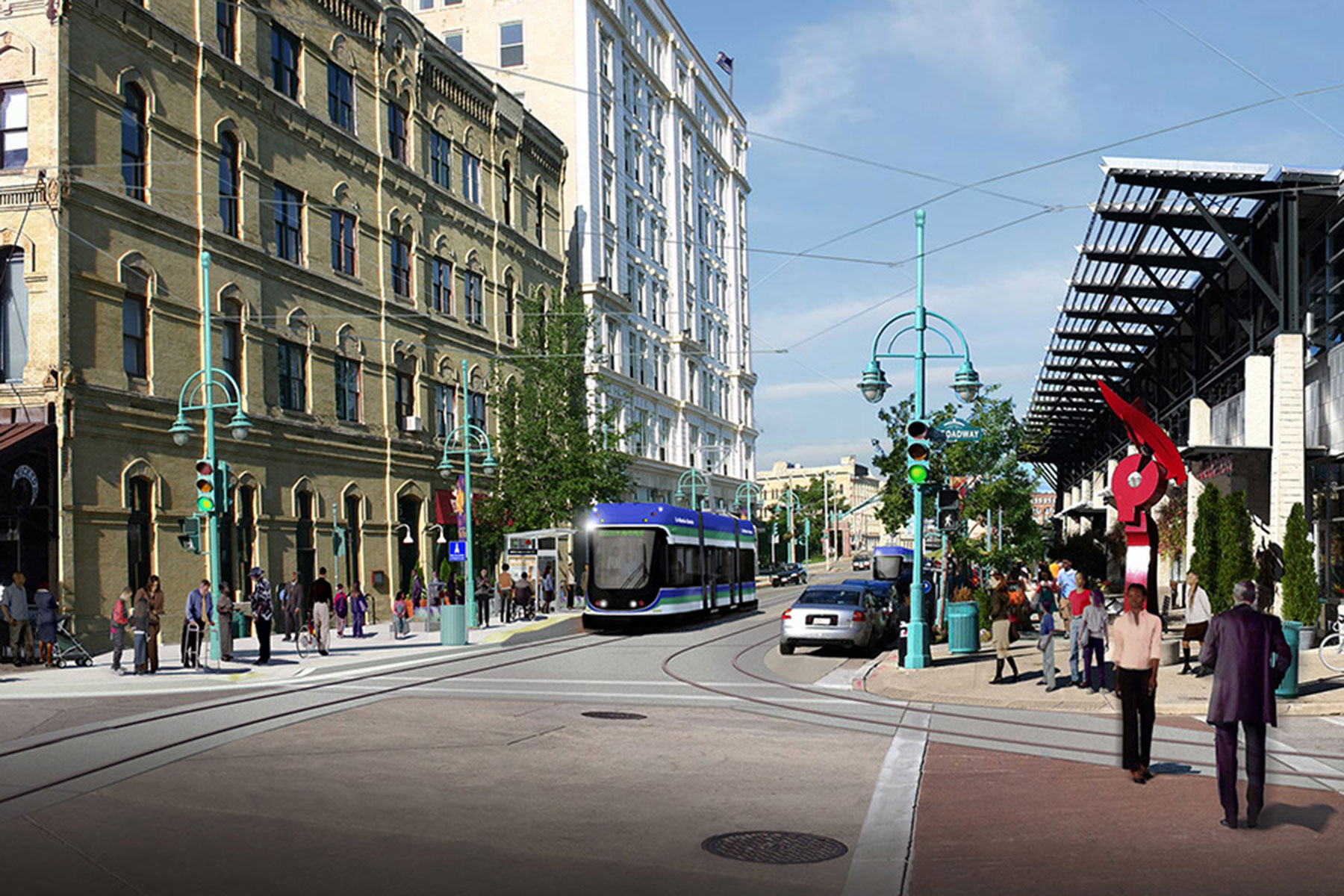 HNTB Corporation's Ashley Booth was named as a "Top 40 Under 40" award recipient by Mass Transit magazine.
The ninth annual award recognized 40 transit industry professionals under the age of 40 for their academic, professional and community achievements. Booth, HNTB national streetcar practice leader and associate vice president, is an integral member of the firm's transit/rail infrastructure team. He is based in Milwaukee and supports client projects nationwide.
Since joining HNTB in 2007, Booth has set himself apart by becoming a go-to thought leader and trusted adviser for some of the firm's most important clients. He leads a group of nearly 30 employees who support the firm's transit and other infrastructure projects. Previously, he served as one of the youngest sales managers in HNTB history, helping the Milwaukee office achieve record sales for three consecutive years.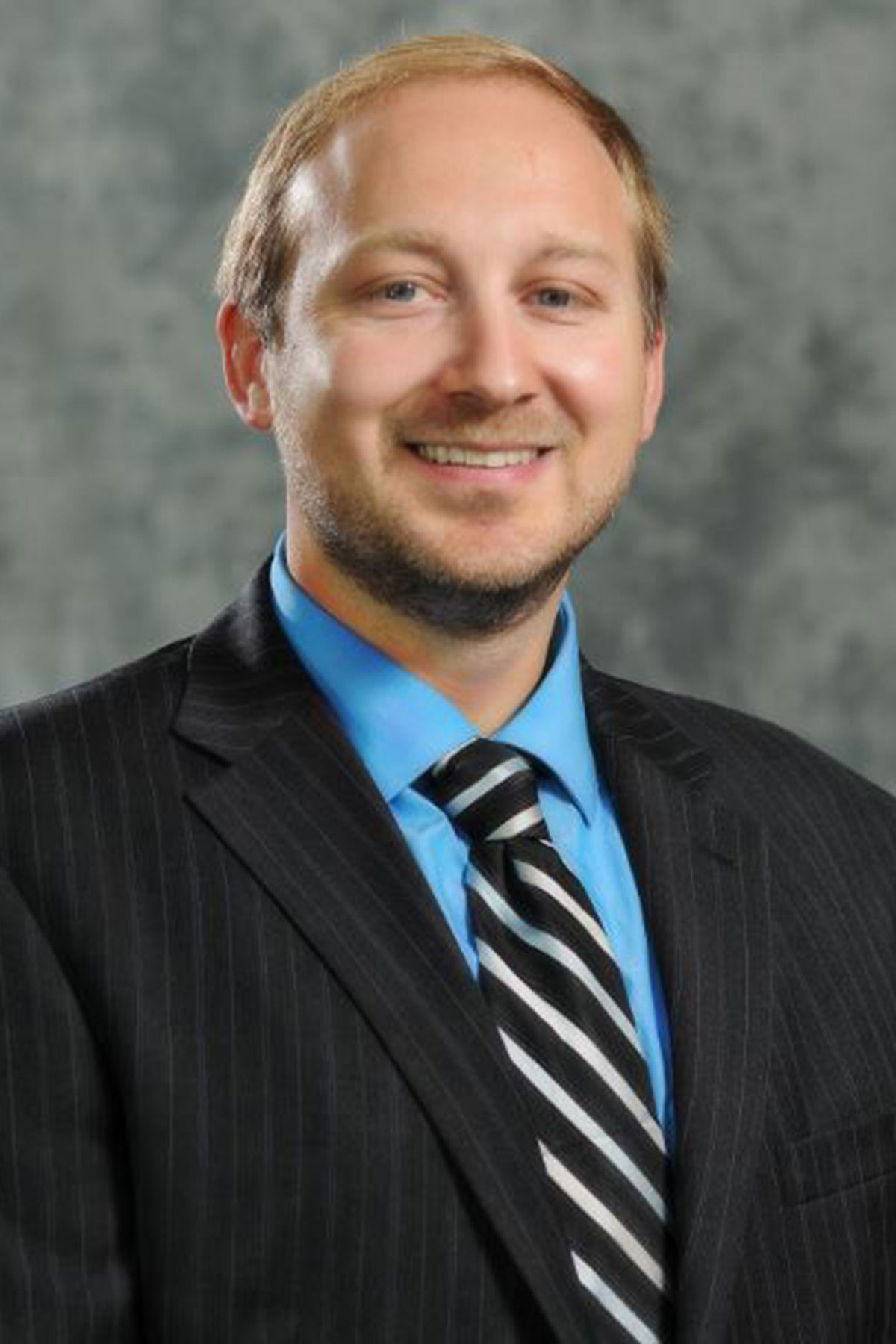 Booth has been intimately involved in the successful completion and planning for transit projects around the country. This includes serving as project manager responsible for leading the final design team on the $100 million, 2.1-mile modern streetcar in downtown Milwaukee and the $30 million Milwaukee Streetcar Lakefront Line projects, which are under construction and expected to open in 2018.
He also has played integral roles in other high-profile projects, such as the M-1 RAIL QLINE in Detroit, which opened this year for revenue service on May 12. Milwaukee and Detroit both have the most robust off-wire/battery-powered streetcar systems in the United States. He also is project manager for the 3.3-mile TramLinkBR streetcar in Baton Rouge, Louisiana, and deputy project manager for the East-West BRT in Milwaukee County.
"Ashley's commitment to transit as a tool to improve communities shows through his tireless work with clients to develop infrastructure solutions for complicated projects," said Diana Mendes, HNTB Mid-Atlantic division president. "He is strategic, an innovative thinker and a tremendous asset to the firm."
Booth's commitment to transit planning in urban environments comes through in his active involvement in a variety of professional and civic organizations, including the Community Streetcar Coalition, an organization of cities, local government entities, transit agencies and individuals committed to proactively advocating for increased funding and the advancement of streetcar projects around the country.
He also is a member of both the national and Wisconsin chapters of the American Planning Association. Locally, Booth is active in improving communities, including serving as vice chairman for the Historic Martin Luther King Jr. Drive-Business Improvement District and sitting on the board of the local Historic Brewers Hill Neighborhood Association.
According to Mass Transit, honorees were nominated by peers and judged on criteria that included job commitment, industry involvement and contribution, achievement and innovation. HNTB Corporation is an employee-owned infrastructure solutions firm serving public and private owners and contractors.
"Out of more than 160 nominations, these chosen professionals have proven records of accomplishments, making a difference at their companies or transit agencies, in their communities and in the industry," said executive editor Leah Harnack. "It was challenging to narrow it down, but we are confident that this list of professionals will continue to play a significant role in public transportation for decades to come."
Winners are showcased in the September/October cover feature of Mass Transit Magazine. The magazine serves more than 21,000 readers associated with the public transportation industry, including transit managers, industry suppliers and industry associations.