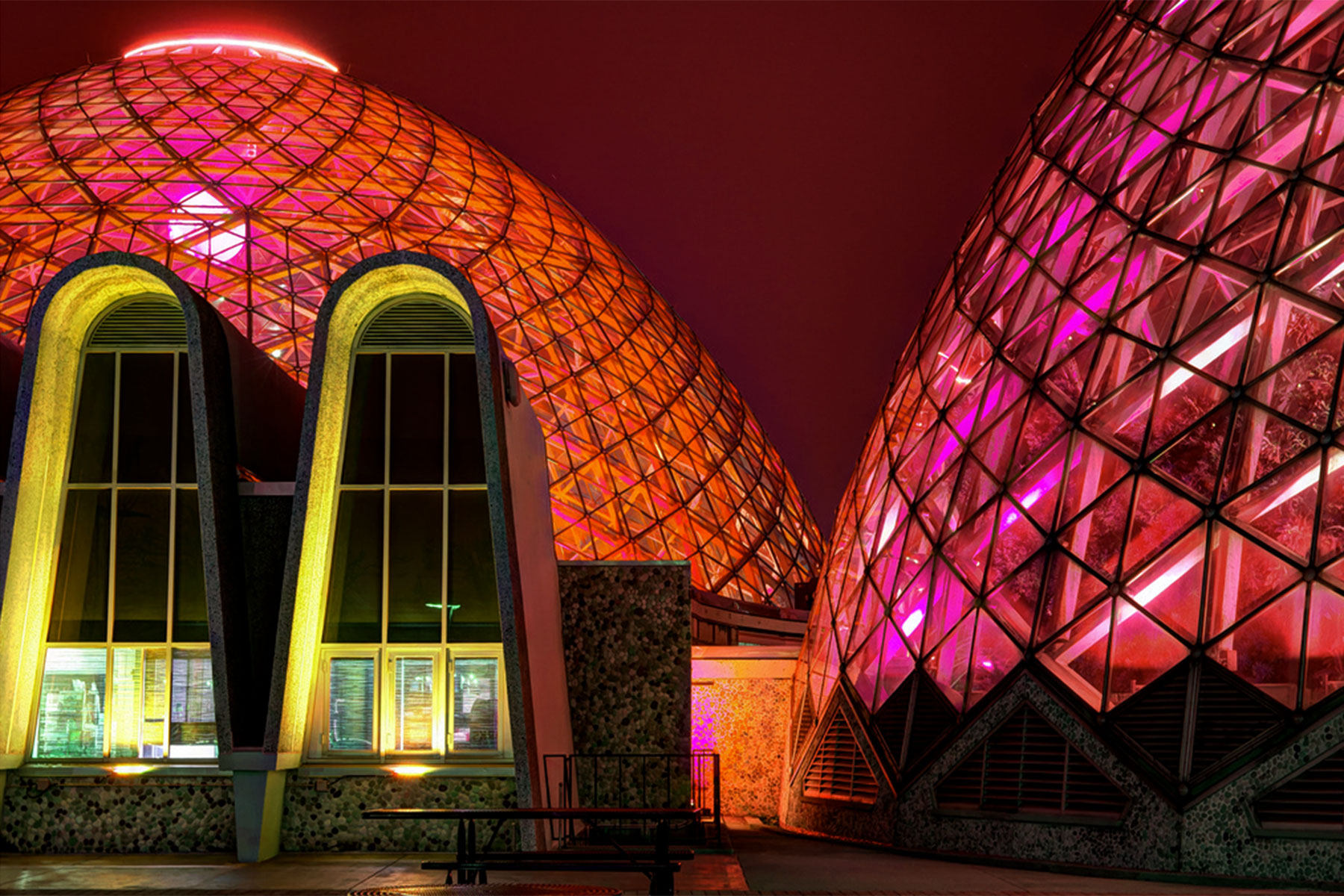 Iconic buildings and landmarks across the U.S. will host more than 4,000 live, free outdoor music-making events in over 60 cities on June 21.
The daylong musical celebration on the summer solstice brings people of all ages, backgrounds and skills levels together to make music. All lightings will take place in participating Make Music Day cities and occur on or one day prior to June 21.
Three buildings in Milwaukee will shine orange, a color that evokes the sun and the first day of summer: Mitchell Park Conservatory (The Domes), The Pfister Hotel and Hilton Milwaukee Hotel in Milwaukee
Called Fête De La Musique, meaning both "festival of music" and "make music," it all started 35 years ago in France. In 1982, Jack Lang and his staff at the Ministry of Culture dreamed up an idea for a new kind of musical holiday. They imagined a day where free, live music would be everywhere: street corners and parks, rooftops and gardens, store fronts and mountaintops. Unlike a typical music festival, anyone and everyone is invited to join and play music, or host performances.
Completely different from a typical music festival, Make Music Day celebrates and promotes the natural music maker in all of us, regardless of ability. Every kind of musician, from bucket drummers to opera singers, pours onto streets, parks, plazas, porches, rooftops, gardens and other public spaces to share their music with friends, neighbors and strangers.
Make Music Day national highlights include Sousapaloozas that bring together hundreds of brass and wind musicians to play the music of John Philip Sousa, Street Studios that feature DJs and producers bringing gear and engaging passersby in the spontaneous, collaborative production of original music on the street, and more than 200 Mass Appeal events that bring together musicians of all levels and ages to make music in large, single-instrument groups led by experienced facilitators.
Make Music Day has grown to more than 750 cities cross 120 countries, and is presented in the U.S. by The NAMM Foundation and coordinated by the nonprofit Make Music Alliance. All Make Music Day events are free and open to the public.