Milwaukee leaders react to threats by DOJ over immigration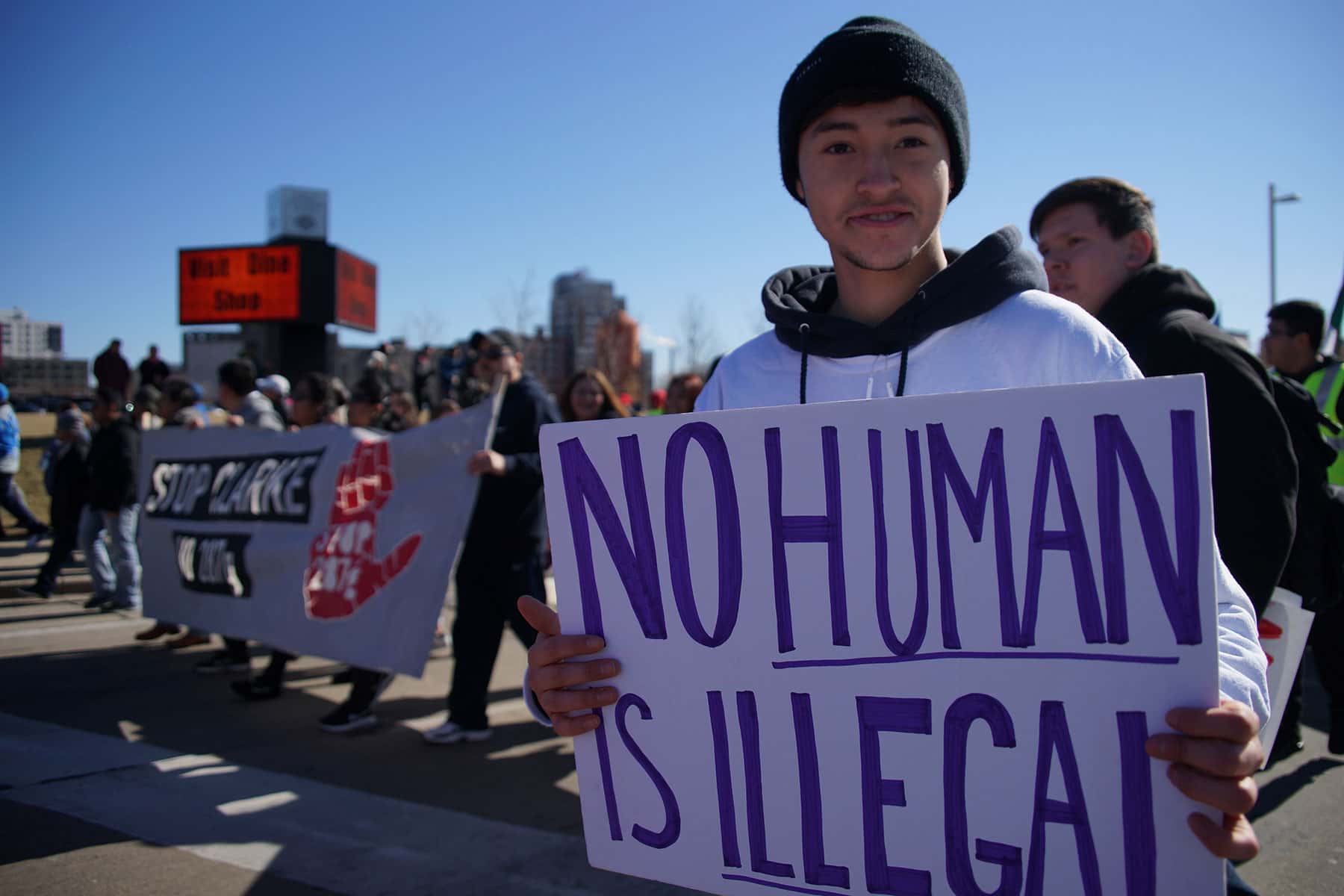 On April 21, the Trump Administration sent letters to nine jurisdictions. The documents threatened to cut federal funding for state and local law enforcement unless the jurisdictions complied with orders from the U.S. Department of Justice. Those orders related to immigration are currently being challenged in Federal courts, which have been ruled unconstitutional thus far.
Milwaukee County received this notification from the DOJ, and both the County Executive and a prominent civic leader issued public statements.
Milwaukee County Executive Chris Abele released the following statement in response to a press release and accompanying letter sent today by the U.S. Department of Justice:
"As with all federal grants we receive, we take very seriously compliance with all relevant laws. The Byrne grants are no exception. We are in compliance with the law and will share the required legal opinion by the date requested. "More broadly, the fact that concern by the Department of Justice was communicated via press release, rather than a direct inquiry as typically happens in the professional relationships we have with other federal agencies, is a departure from past practice, the value of which is unclear. What is clear, however, is that the implication in their release that 'many of these jurisdictions are also crumbling under the weight of illegal immigration and violent crime' is neither accurate nor productive. What is happening in Milwaukee is that homelessness and unemployment rates are down. Access to healthcare and transit is up and we have a booming downtown. Milwaukee County has its challenges but they are not caused by illegal immigration. My far greater concern is the proactive dissemination of misinformation, fear, and intolerance."
Voces de la Frontera issued the following response from Executive Director Christine Neumann-Ortiz:
"This latest exercise in bullying is part of Trump and Jeff Sessions' campaign of terror against immigrant families, Muslims, African Americans, Latinxs and LGBTQ people. They are more interested in overturning decades of civil rights advances than public safety. This threatening letter is part of an effort to intimidate Milwaukee's elected local government to give in to Sheriff Clarke's efforts to implement 287g and Republican state legislators' latest bill to force local law enforcement to act like Immigration agents. This letter provides the legal basis for Milwaukee County to join lawsuits against Trump's unconstitutional efforts to force local government and law enforcement to serve as a tool for the federal government's campaign of mass deportation and legal discrimination. We are proud of Milwaukee County's an anti-discrimination resolution and Milwaukee Public Schools' safe haven resolution to keep ICE out of schools. On May 1, as part of a national Day without Latinxs, Immigrants & Refugees general strike, tens of thousands of people throughout Wisconsin will march in Milwaukee to stand up for our families, our neighbors, and communities in the face of attacks from Trump, Sessions, and Sheriff Clarke."