A Milwaukee Flavor: Following students as they become Chefs on "Cook.Plate.Dine."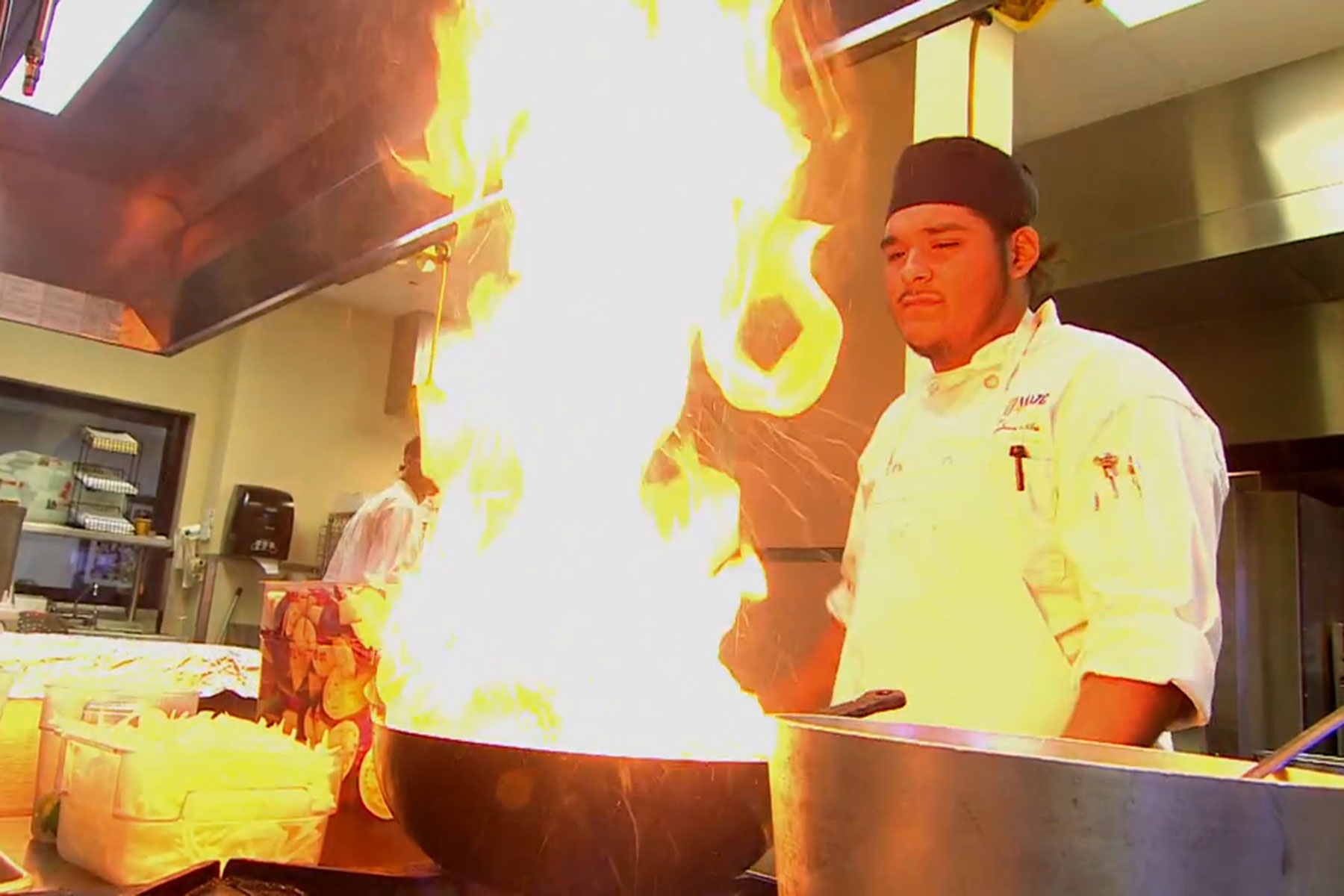 Southeastern Wisconsin will get a taste of what it takes to become a professional chef on the new television program "Cook.Plate.Dine."
The four-part series showcases the art of cooking with a real and authentic look at Milwaukee Area Technical College's culinary arts associate degree program.
Cook.Plate.Dine. will premieres on Milwaukee PBS channel 10 on May 3. The program follows student chefs as they master the art and science of cooking, from basic knife skills and egg cookery to preparing fine dining meals at MATC's Cuisine Restaurant.
Each episode highlights the triumphs and teachable moments that come from the rigorous, hands-on learning happening in the state-of-the-art kitchens on MATC's Downtown Milwaukee Campus while the students, chef instructors, and alumni of the program tell their stories of the impact of getting a culinary arts education.
The shows will also feature local chefs who are also MATC alumni, including Erin Broderick of the Eggs N' Bakin' food truck, James Golombowski of Western Racquet Club, Joe Bartolotta and Zach Espinosa from the Bartolotta Restaurant Group and Mr. B's – A Bartolotta Steakhouse, Karen Bell from Bavette La Boucherie, Bennie Smith of Daddy's Soul Food & Grille, Lisa McKay of Lisa Kaye Catering, and Mitch Ciohon of the Taco Moto food truck.
The final episode presents the students preparing a community Thanksgiving meal, in partnership with the Milwaukee Police Department and Messmer High School's culinary club.
Cook.Plate.Dine. will air every Thursday in May, premiering on May 3 with the finale on May 24.