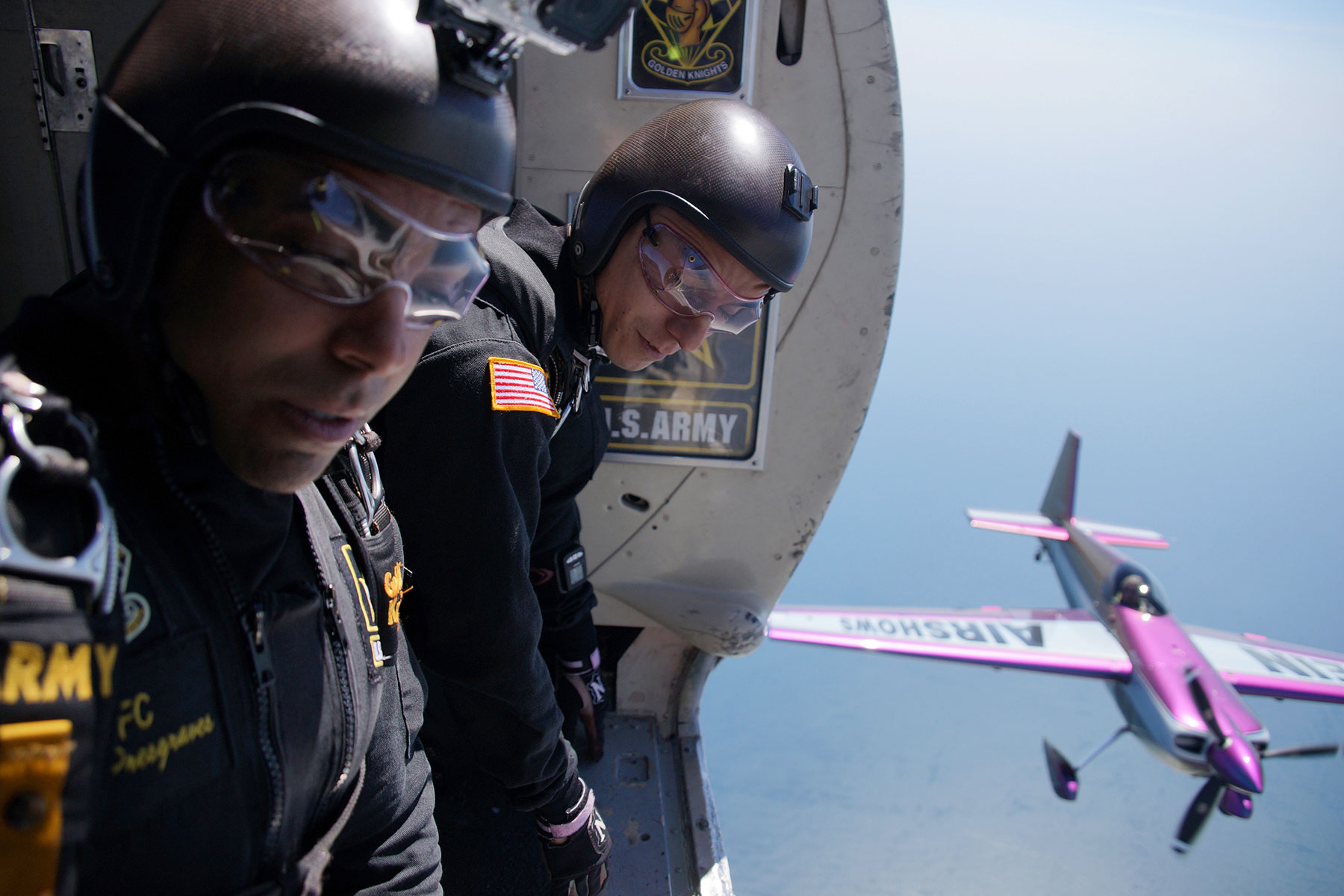 The sound of thunder will once again take to Milwaukee skies this summer with the return of the U.S. Air Force Air "The Thunderbirds" Demonstration Squadron as headliner of the Milwaukee Air & Water Show, held July 21 and 22 along Milwaukee's lakefront.
The Thunderbirds, "America's Ambassadors in Blue" who last performed in Milwaukee in 2015, will return to Milwaukee's lakefront this summer with six demonstration pilots flying the F-16 Fighting Falcon.
Each year, the Thunderbirds perform a series of approximately 40 maneuvers at nearly 80 air demonstrations throughout the U.S. Founded in 1953, the squadron has performed for more than 280 million people in all 50 states and 57 foreign countries.
For the first time, the Milwaukee Air & Water Show will also welcome the U.S. Navy's F/A-18 Super Hornet Tactical Demonstration Squadron and P-8 Poseidon Maritime Patrol Aircraft to perform at this summer's show.
In addition, the 2018 Milwaukee Air & Water Show lineup will feature other world-class military and civilian performers, including:
U.S. Army Golden Knights Parachute Demonstration Team
U.S. Navy Leap Frogs Parachute Team
Pilot, Paul Wood, flying the Warbird Heritage Museum Foundation's A-4D Skyhawk for a jet tactical demonstration
Wisconsin Air National Guard members, "Milwaukee's Hometown Air Force," from the 128th Air Refueling Wing flying the Boeing KC-135
Firebirds X-treme Aerobatic Team featuring Rob Holland and Jack Knutson
Michael Wiscus from Lucas Oil Airshows performing dizzying and intense stunts in the Pitts S-1-11B airplane
Stunning demonstrations from the soon-to-be-announced water performers
The A-7D Corsair II "Ghostrider" cockpit ground display featuring real helmets and instruments
"Our line-up of performers is extraordinary this year. We have The Thunderbirds headlining the show, two first time appearances from the U.S. Navy and a host of other exceptional acts," said Paul Rogers, president of the Milwaukee Air & Water Show. "With WaterStone Bank supporting the show once again as title sponsor, and our other generous sponsors and supporters, we are looking forward to putting on an unforgettable show."
The Milwaukee Air & Water Show, which draws nearly 400,000 people to Milwaukee's lakeshore every year, has a significant economic impact on the city, and provides the community with a meaningful understanding of our nation's armed forces and supports military veterans.