MATC's Promise program expands computer and internet access to increase digital equity for students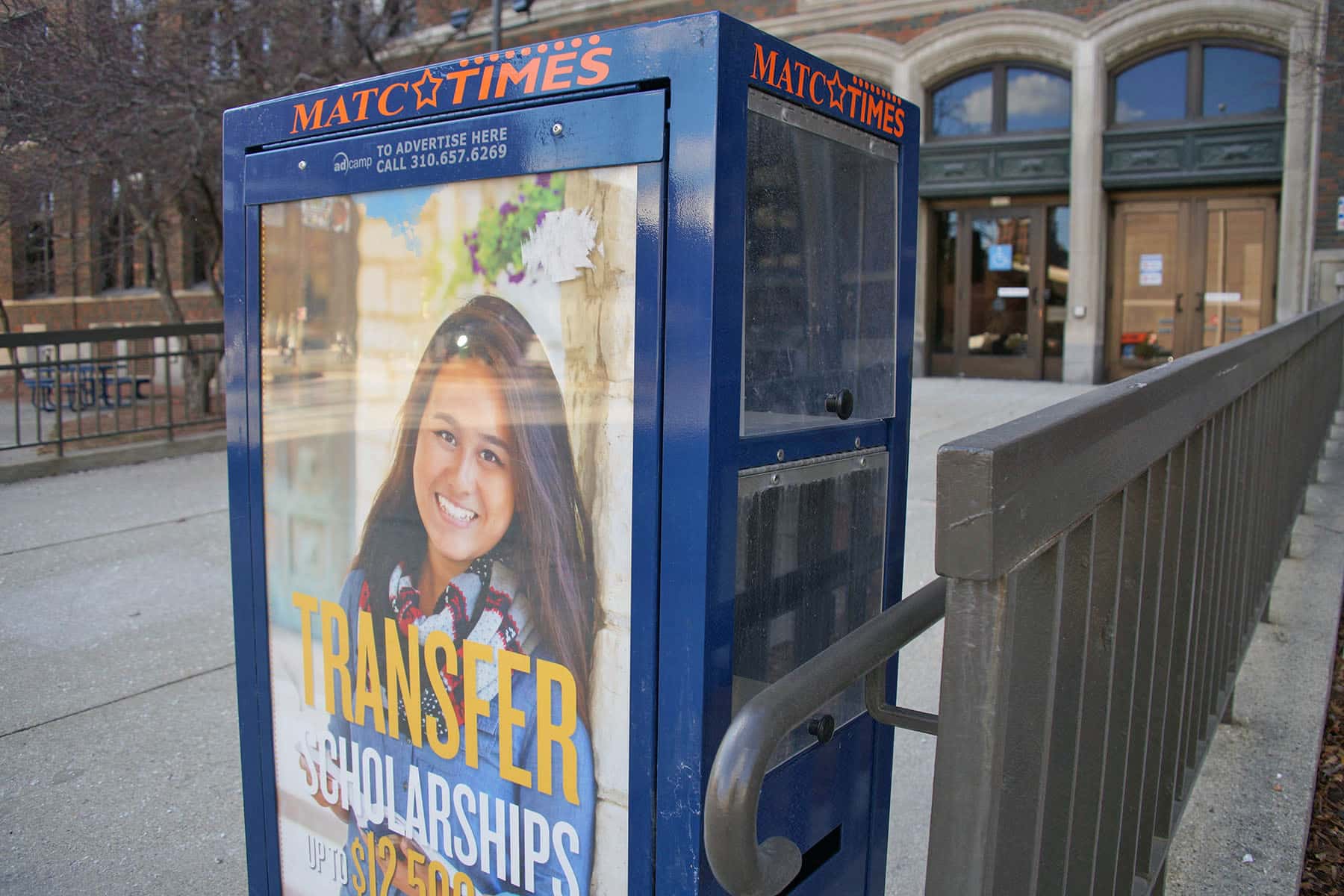 Milwaukee Area Technical College announced an expansion of the MATC technology scholarship program on July 14 which has supplied Chromebooks to students who lack computer access needed to participate in learning in the COVID-19 environment.
The program allow all current and new MATC Promise students access to a Chromebook and a hotspot for internet connectivity for one year if they don't currently have access to them. A limited number of Chromebooks and hotspots also will be available to the entire student population.
Lack of computer access spotlights a serious equity gap in Wisconsin. A May 2020 Wisconsin Public Policy Forum report shows that statewide, 13.6 percent of Black residents and 11 percent of Hispanic/Latinx residents lack broadband access. For white residents, the statewide average was 5.8 percent.
"We are grateful to American Family for supporting our students' education at this critical time," said Dr. Vicki Martin, MATC president. "Access to technology has become a lifeline for students to remain in school. Many in our student body experience the digital divide and lack sufficient computer access and reliable internet. Through this and other funding partnerships, we are able to meet this need."
The expansion of MATC's program was funded in part, by American Family Insurance, which donated $40,000 to a Digital Divide Fund at the Milwaukee Area Technical College Foundation, to help support efforts to close the gap between students who have computer access and those who do not. In addition, American Family Insurance also donated $10,000 to the Dreamkeepers Fund for student emergency grants.
Since the COVID-19 pandemic closed colleges, universities and K-12 schools, education has primarily been delivered virtually, via home computers and internet access. MATC estimates that approximately 25 percent of students in some programs did not have sufficient online access to continue their studies.
MATC estimates serving at least 1,500 students through this fund in the coming academic year. Along with the donation from American Family Insurance, additional funds have been committed by MATC through its FCC Spectrum Trust and through donors of the MATC Promise. The MATC Promise for Adults and MATC Promise for New High School Graduates programs mean free tuition for qualified students after financial aid has been applied.
"We recognize the overwhelming need for digital access, and it has become even more clear during the COVID-19 pandemic," said Maritza Contreras, American Family Insurance strategic partnerships advisor. "We are proud to partner with MATC to advance equity and help bridge the gap in our communities to ensure all students have access to technology and quality education."
The
Milwaukee Independent
began reporting on what was then referred to as the mysterious "Wuhan Virus" in January 2020. Other local media did not picked-up on the story until many weeks later. Our early features focused on the economic impact, social issues, and health concerns long before other Milwaukee news organizations even mentioned the coronavirus. Over the following year, we have published hundreds of articles about the pandemic and how it has affected the lives of Milwaukee residents. This extensive body of work can be found on our
COVID-19 Special Report
page, a chronological index of links by month. Our editorial voice remains dedicated to informing the public about this health crisis for as long as it persists.
For medical resources, please visit the
CDC's COVID-19 page
or the
Wisconsin Department of Health Services
. All editorial content published by
Milwaukee Independent
can be found at
mkeind.com/COVID19
. With a mission of transformative journalism, our staff is free from commercial bias and are not influenced by corporate interests, political affiliations, or a public preferences that rewards clicks with revenue. As an influential publication that provides Milwaukee with quality journalism, our award-winning photojournalism and features have helped to achieve a range of positive social impact that enriches our community. Please join our effort by entrusting us with your contribution. Your Support Matters -
Donate Now