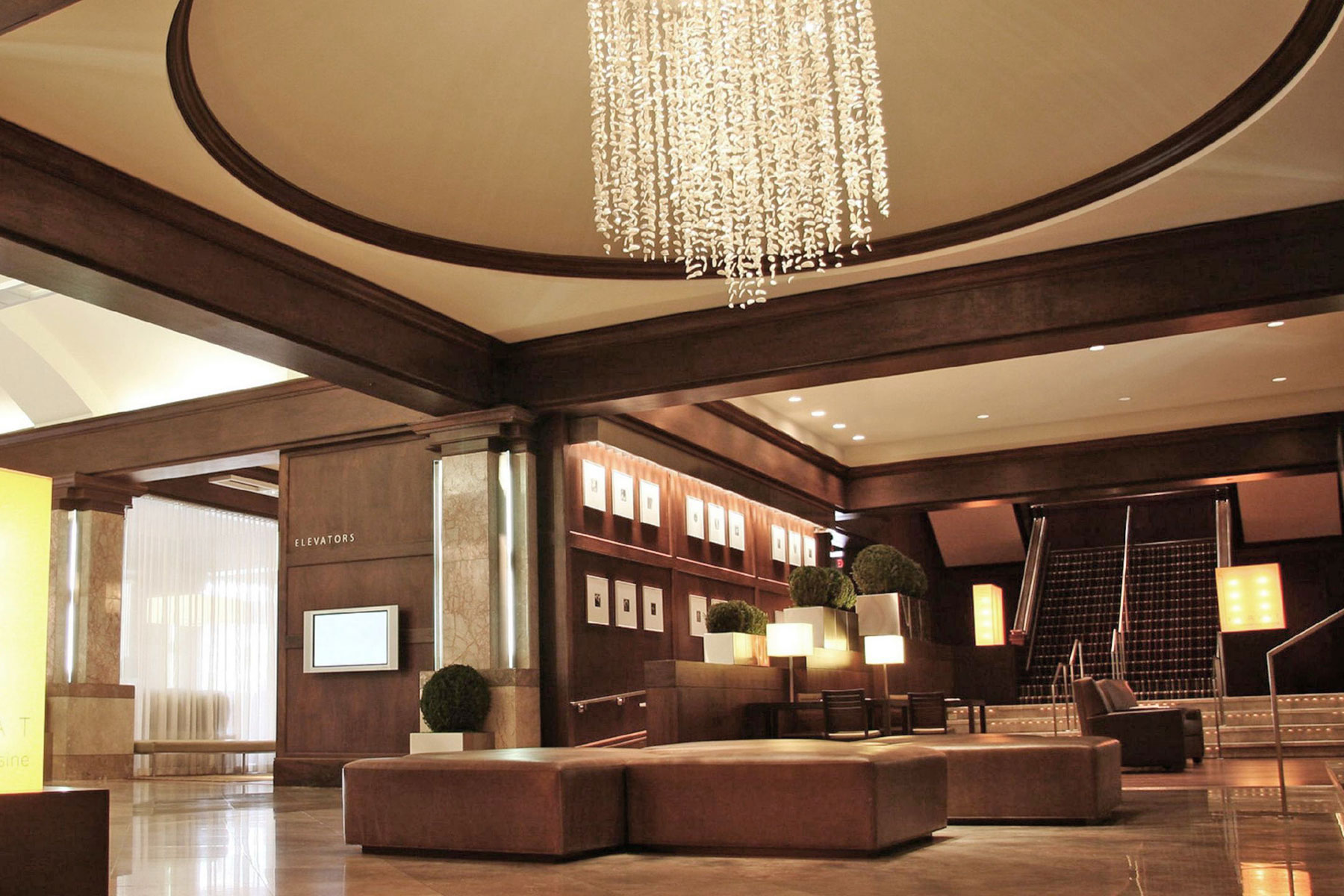 Marcus Hotels & Resorts has given New York City-based architecture and interior design firm Stonehill Taylor, and Chicago-based branding agency One Design Company, the task of reinventing the 221-room InterContinental Milwaukee into an immersive arts-focused hotel.
Showcasing world-class artists from around the region and the world, the hotel will celebrate art in its many forms, including visual arts, music, theater, dance and literature. Working with Marcus Hotels & Resorts, the design teams will collaborate to blend Milwaukee's renowned arts scene and cultural heritage into a creatively bold arts hotel that is unlike anything the market has seen before.
"To our knowledge, this will be one of the only hotel concepts in the United States that truly incorporates all forms of art throughout the entire hotel," said Gregory S. Marcus, president and CEO of The Marcus Corporation. "In Stonehill Taylor and One Design Company, we believe we've found partners who share our vision, are daring, yet not afraid of subtlety, and have the experience to design more than a hotel – a true destination with a reimagined place in our community. Together with our collaborators, we will break boundaries and create an entirely new opportunity for locals and visitors alike to experience Milwaukee through a different lens."
The hotel will stand as a community hub with an original, boutique-hotel aesthetic and one-of-a-kind look reflective of the city's diverse arts community. One Design Company will oversee the development of the hotel's brand concept, including name, logo, identity systems and more, while Stonehill Taylor will spearhead the interior design for the reimagined hotel.
"We are thrilled to join Marcus Hotels & Resorts to bring a new hotel concept to downtown Milwaukee," said Michael Suomi, principal of Stonehill Taylor. "This innovative hotel will celebrate the essence of Milwaukee's thriving arts community, while incorporating curated pieces from well-known and up-and-coming artists alike. We are inspired by the team's vision for this property and the impact it will have on its guests, associates and the community."
Currently immersed in the initial research phase, both teams are collaborating with Marcus Hotels & Resorts to explore Milwaukee's creative scene and institutions by taking in exhibits, meeting with artists and viewing performances, while also talking with visitors and residents alike about what stirs their imagination.
"As a Milwaukee native with deep family ties to the local creative community, I couldn't be more thrilled with the opportunity for the One Design team to collaborate on such an amazing and important property for the city. The chance to tap into creative talent and perspective from throughout the community, alongside the teams at Marcus Hotels and Stonehill Taylor, is astounding," said David Sieren, design director and partner of One Design Company.
Opening in mid-2019, the completely redesigned property will serve as a hotel nestled within a dynamic, urban arts scene featuring:
Art installations, exhibits and programming focused on both known and up-and-coming artists.
Original furniture and amenities that themselves can be considered pieces of art.
Locally-procured products that celebrate Milwaukee's roots.
One or more working studios where guests can share in the evolution of each artist's work from an up-close and personal perspective.
"Milwaukee's reputation as a culturally relevant and intellectually stimulating destination is growing daily, especially among travelers looking for a truly authentic experience," added Marcus. "And nothing is more authentic than Milwaukee's incredible arts community. Vibrant, diverse, challenging and welcoming are just a few ways I'd describe Milwaukee's arts scene. When you pair that with our gorgeous landscape, thriving entertainment district and professional sports clubs, Milwaukee is quickly becoming one of our country's most exciting places to visit."