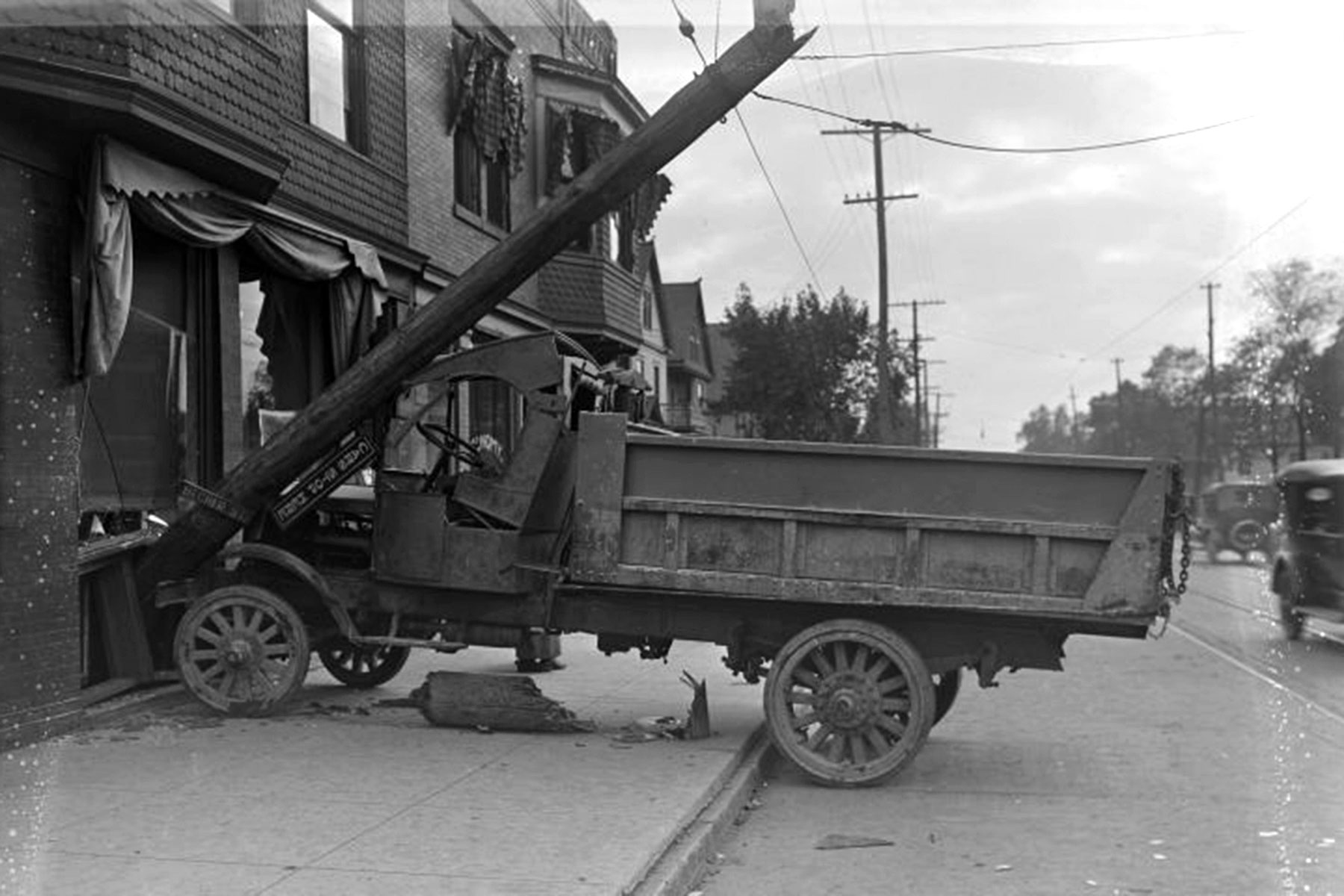 World history and imaginative artistry collide in a summer collaboration involving the UWM Libraries, UWM's Peck School of the Arts, RedLine Milwaukee, and Villa Terrace Decorative Arts Museum.
The exhibition "Look Here!" runs from June 28 through September 16 at Villa Terrace, and will feature the work of 14 Wisconsin artists and their reinterpretations of artifacts from the UWM Libraries. The materials featured will span centuries and continents, from Milwaukee's turn-of-the-century south side to colonial India.
"We keep these cultural heritage items as evidence of the past, to document and provide access to our history," says Ann Hanlon, head of Digital Collections in the UWM Libraries. "We've digitized a small fraction of our collections, making over 140,000 objects freely available online. We're excited to see how artists use and interpret this rich resource in new ways."
"Look Here" artists had nearly one year to search through the maps, manifests, photographs and other items archived in the collections of the UWM Libraries. Each artist studied a single item or collection, then reinterpreted it, giving the items a wider platform and a new life many decades, or in some cases centuries, after the originals were created. Images of the originals will be featured alongside their modern reinterpretations.
The exhibition is free with the price of admission to Villa Terrace Decorative Arts Museum. UWM faculty, staff and students can enter Villa Terrace and the "Look Here" exhibition free of charge with a UWM ID.
Milwaukee Polonia: Cars Stop Here
Artist and UWM Senior Lecturer Marc Tasman and artist and UWM alumnus Clayton Haggarty are reinterpreting a photograph taken by Milwaukee photographer Roman Kwasniewski around 1920 of a truck smashed into a storefront on what is now Becher Street. The photo was taken for insurance purposes, but its location in the libraries' Milwaukee Polonia collection – 32,000 images chronicling Milwaukee's Polish community and history – prompted the artists to explore themes of identity and immigration then and now.
"The project is, in part, about society today and how civilized or uncivilized we've become; we're looking at issues of immigration and acceptance and community," Tasman says. "Part of what we're interested in is the trauma of the journey of the immigrant. We see it today with the Syrian refugees risking everything to get here. And then they get here and have these new traumas happen."
Vergence: An Orientalist Dystopia
Artist and UWM master's alumnae Nirmal Raja incorporated designs from "The Jeypore Portfolio of Architectural Details," circa 1890, and the "jaali", an elaborately designed stone or latticed screen. "It's been used in South Asian cultures for many, many centuries as a device for gender segregation, a device for power," Raja explains. "So, how do you take something so beautiful and so intricate and decorative and infuse it with meaning that is relevant to the present, and investigate what's going on around us now?"
Nirmal printed a list of recent hate crimes she researched onto vinyl sheets, then cut patterns sourced from the Jeypore portfolio onto them. The vinyl creations will be pasted onto the glass panes around one of Villa Terrace's sleeping porches. This deceptively decorative screen will frame a curated collection of orientalist images from the American Geographical Society Library and Special Collections, digitally displayed as part of the installation.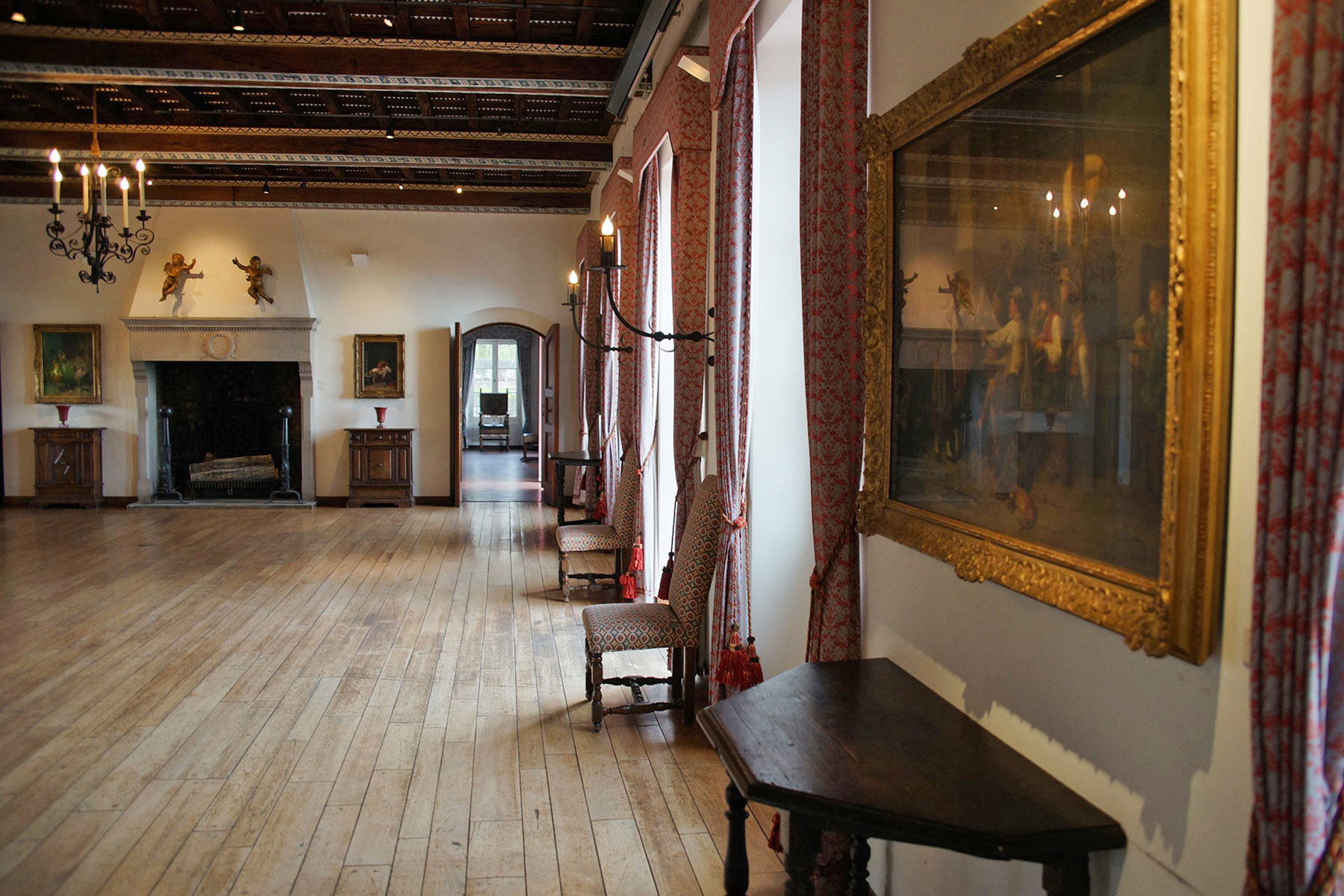 University of Wisconsin-Milwaukee
UWM Libraries / American Geographical Society Library and Lee Matz