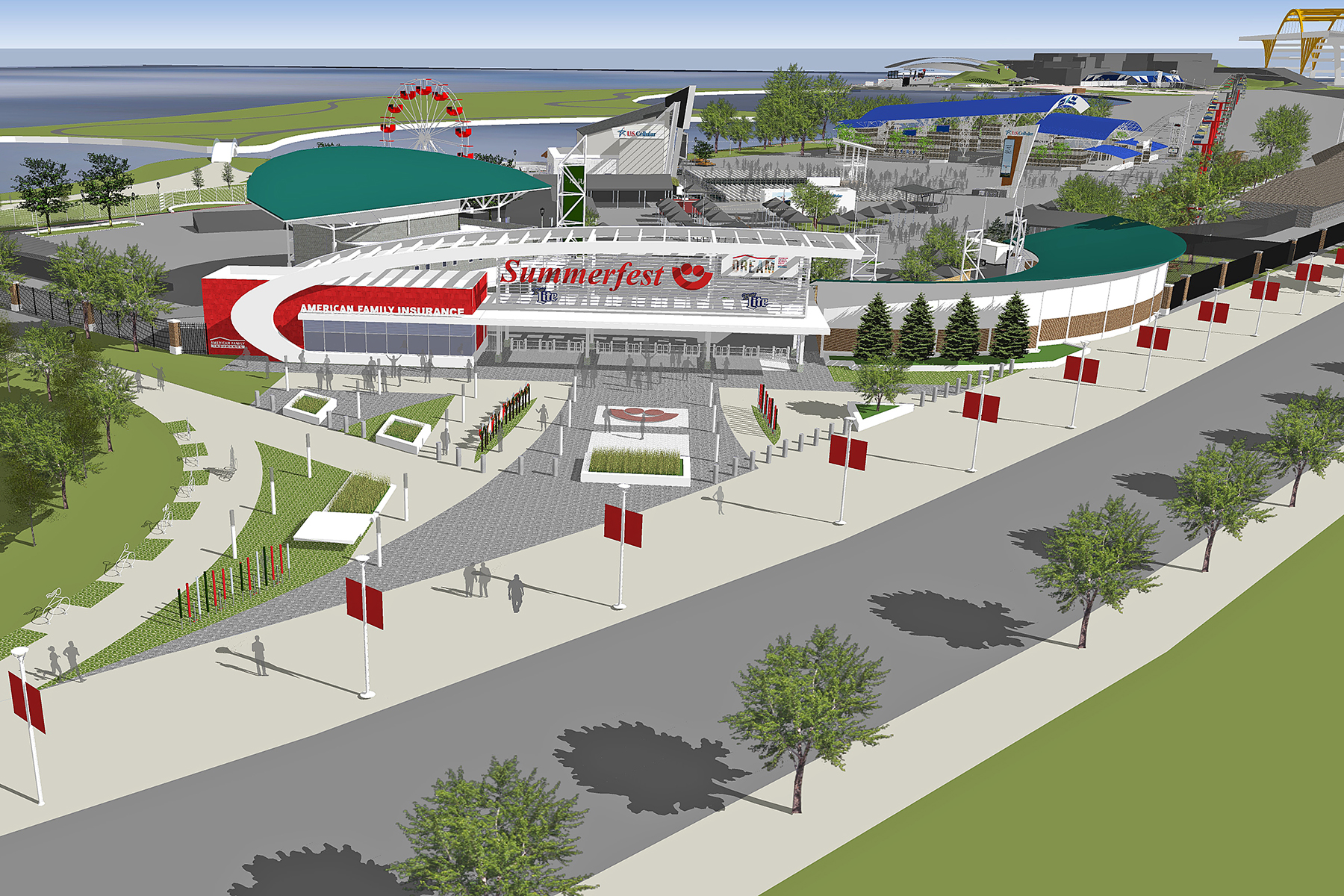 American Family Insurance will sponsor the project to link Summerfest grounds to downtown Milwaukee.
Milwaukee World Festival, Inc. officials announced that The Historic Third Ward Architectural Review Board unanimously approved plans to reconstruct the North Entry Gate of Henry Maier Festival Park and develop a new Community Plaza, adjacent to Urban Park. This new project, made possible by American Family Insurance, will not only connect the festival grounds to the new Lakefront Gateway Project and downtown Milwaukee, but add public amenities as well as provide an expanded and more efficient entrance for festival goers.
"We are thrilled to continue to be a part of the exciting developments taking place on Milwaukee's lakefront. This new entry way to Henry Maier Festival Park will enhance the festival experience for our fans as well thousands in our community who visit the lakefront" said Don Smiley, President and CEO of Milwaukee World Festival, Inc. "We certainly feel these improvements are additive to the Lakefront Gateway Project. We want to thank American Family Insurance for making this new development possible as we continue to reinvest in the future of the festival, the lakefront and the facility."
Milwaukee World Festival, Inc. has selected Eppstein Uhen Architects as the lead designer, with Pierce Engineering performing the structural engineering, and CG Schmidt performing construction management services. Several of the existing structures will be demolished prior to the construction process to make way for the new buildings. The project will begin September 18, 2017.
The North Entry Gate and Community Plaza project will include:
New entrance gate & turnstile entry area
The entry gate will feature digital displays, lighting and a public address system
Additional turnstile lines
Unique signature design
New box office
First Aid Station
Community Plaza
A public space available to all community members visiting lakefront attractions
Accessible benches and seating areas
Interactive play structures themed around music and musical instruments
Bike Parking
Eco-friendly landscaping and interactive lighting effects
Aerial Rending of North Entry Gate
"American Family's partnership with Milwaukee World Festival brings together two organizations with proud histories of focusing on our customers," said Rob Quesnel, American Family Insurance vice president of marketing. "We're pleased to have the opportunity to support the new North Entry Gate and Plaza project, and provide an enhanced experience for the 1.3 million visitors, not only from Wisconsin but from all across the country, who attend the many popular events at Henry Maier Festival Park."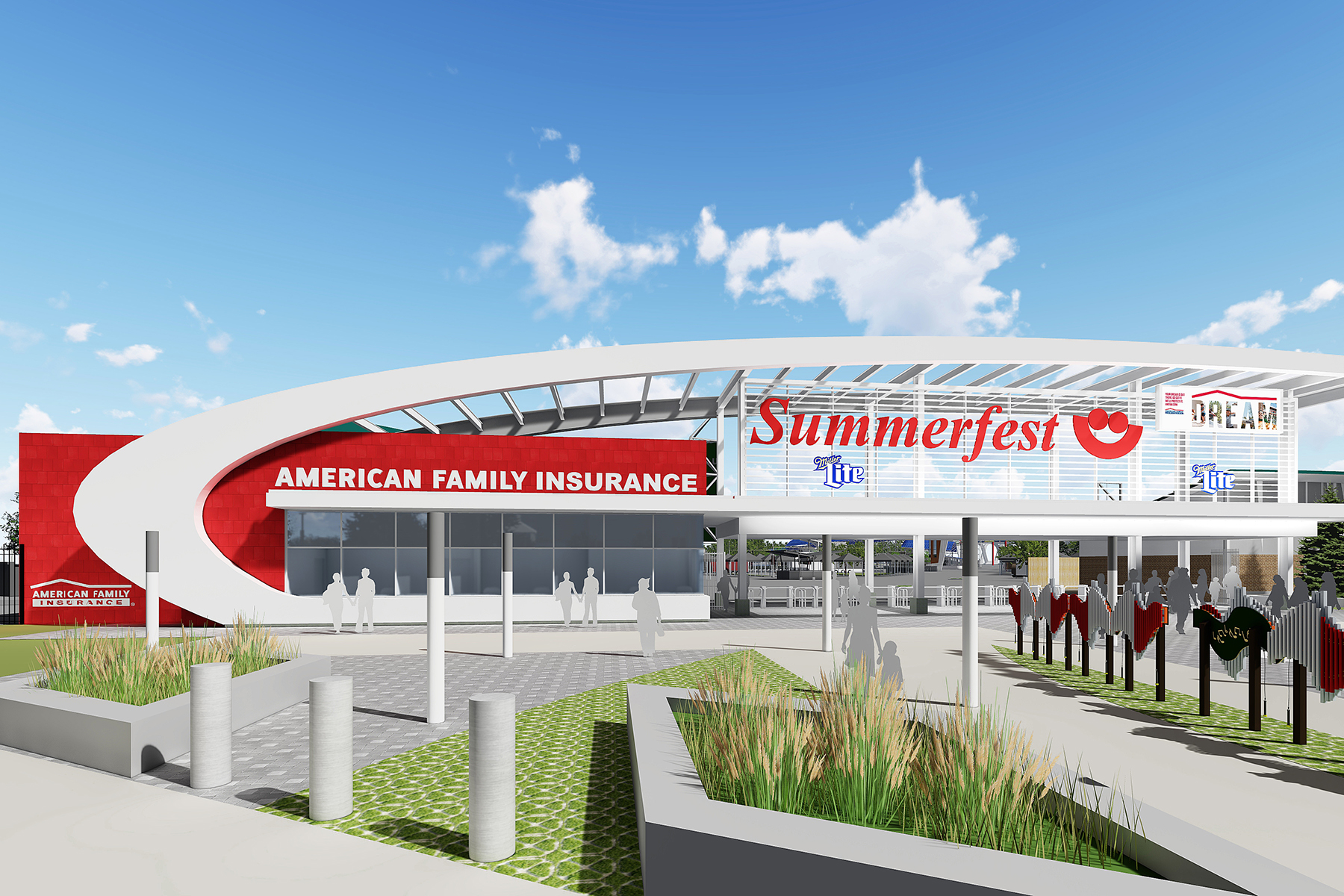 © Renders
Milwaukee World Festival Inc.