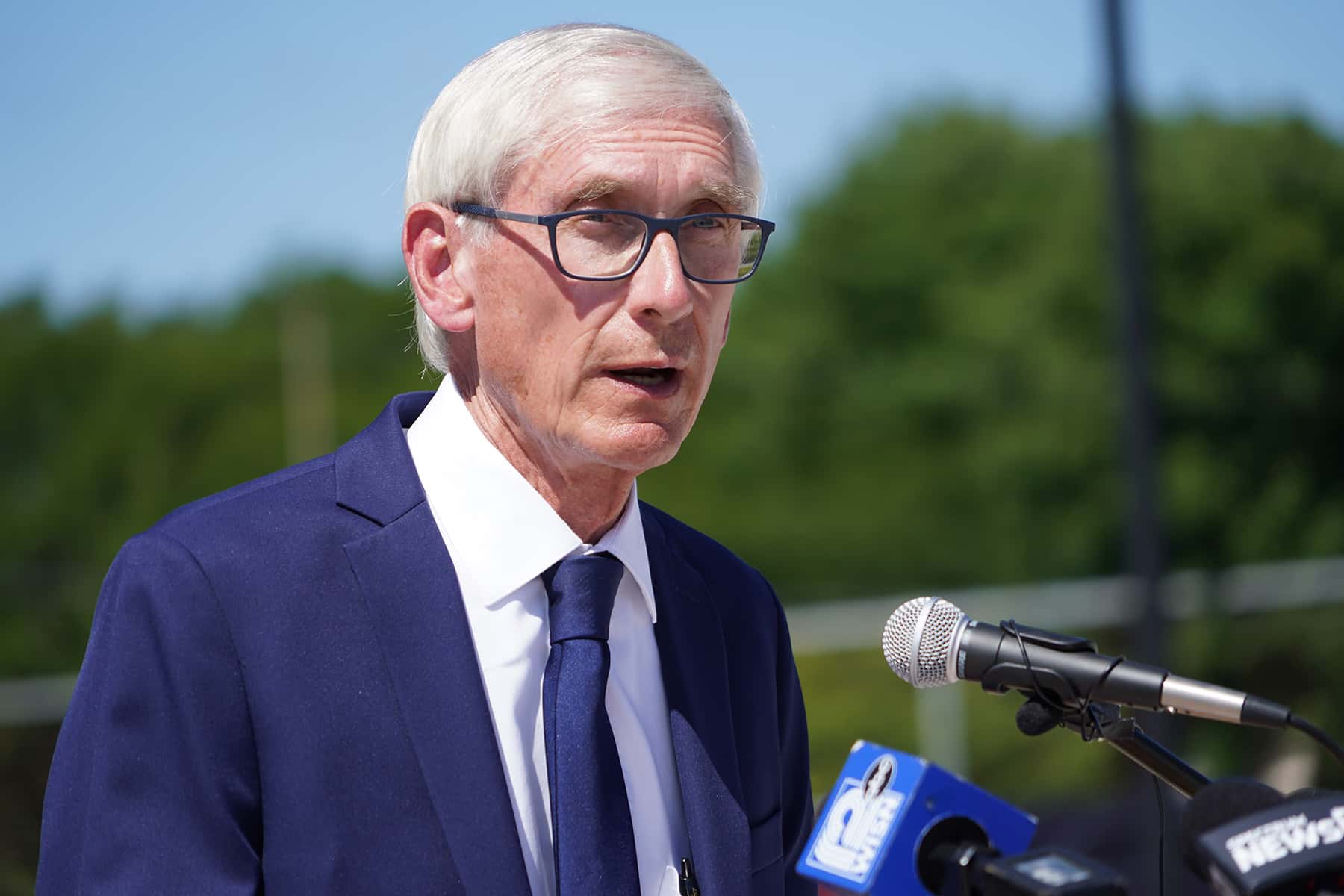 In a letter on March 9 to Democratic and Republican congressional leadership, Governor Tony Evers slammed a plan that would cut the state of Wisconsin's American Rescue Plan Act allocation by an estimated roughly quarter of a billion dollars, according to information received by the Evers Administration.
In the midst of the one-year anniversary of the American Rescue Plan Act being enacted, Congress released an omnibus budget bill that includes a provision that is expected to reduce several states' shares of federal COVID relief aid under the American Rescue Plan Act.
Last year, the U.S. Department of Treasury announced final allocations under the American Rescue Plan Act, revealing Wisconsin would receive $2.5 billion in funds — $700 million less than had previously been estimated — based on the state's success returning to near pre-pandemic unemployment levels. The hundreds of millions that could be cut from Wisconsin's allocation based on the omnibus budget bill released today would be in addition to the already $700 million less that the state initially expected to receive.
"This virus has not discriminated or abided by state borders based on economic data. While Wisconsin's unemployment is at historic lows, our state nevertheless still faces many of the same challenges experienced by states across the country in ensuring our continued, long-term economic recovery," Governor Evers wrote in his letter to congressional leaders. "To that end, I write today because it would be unfortunate to honor the one-year anniversary of the American Rescue Plan Act — legislation that has been essential for our state's and our country's economic recovery — with an effort to arbitrarily retract aid from certain states."
Additionally, as Treasury last year re-estimated the amount each state would receive, the department also determined states that had success reducing unemployment would not only potentially receive less than previously expected but would also receive aid payments in a two-tranche structure—the first tranche payment to states was received in spring 2021, and the second tranche payment is expected in May of this year.
"I understand today a version of the Consolidated Appropriations Act of 2022 was introduced that would further reduce funding for states for which Treasury previously decided to split payments," Governor Evers said. "Under this provision, Wisconsin stands to lose roughly a quarter of a billion dollars—$225 million or more based on current information available. That is just not acceptable."
At the time, after learning of Treasury's decision, Governor Evers and U.S. Senator Tammy Baldwin sent a letter to Secretary Janet Yellen urging the department to reconsider their decisions to help ensure Wisconsinites received the maximum resources available to invest in supporting families, farmers, and small businesses and the state's economic recovery.
Under the language of the bill released in Congress, some states will have a portion of American Rescue Plan Act funds rescinded on a pro rata basis. If the language is enacted as currently drafted, the state of Wisconsin expects to lose an estimated $225 million, based on current reports.
"When the American Rescue Plan was signed, Americans—including Wisconsinites—heard the message from federal leaders loud and clear: help is on the way. On behalf of the people of Wisconsin, I urge you to reconsider. Further downsizing these investments would impede our state's recovery and would needlessly create uncertainty, potentially putting at risk the progress we have made," the Governor added.
The
Milwaukee Independent
began reporting on what was then referred to as the mysterious "Wuhan Virus" in January 2020. Other local media did not picked-up on the story until many weeks later. Our early features focused on the economic impact, social issues, and health concerns long before other Milwaukee news organizations even mentioned the coronavirus. Over the following year, we have published hundreds of articles about the pandemic and how it has affected the lives of Milwaukee residents. This extensive body of work can be found on our
COVID-19 Special Report
page, a chronological index of links by month. Our editorial voice remains dedicated to informing the public about this health crisis for as long as it persists.
For medical resources, please visit the
CDC's COVID-19 page
or the
Wisconsin Department of Health Services
. All editorial content published by
Milwaukee Independent
can be found at
mkeind.com/COVID19
. With a mission of transformative journalism, our staff is free from commercial bias and are not influenced by corporate interests, political affiliations, or a public preferences that rewards clicks with revenue. As an influential publication that provides Milwaukee with quality journalism, our award-winning photojournalism and features have helped to achieve a range of positive social impact that enriches our community. Please join our effort by entrusting us with your contribution. Your Support Matters -
Donate Now