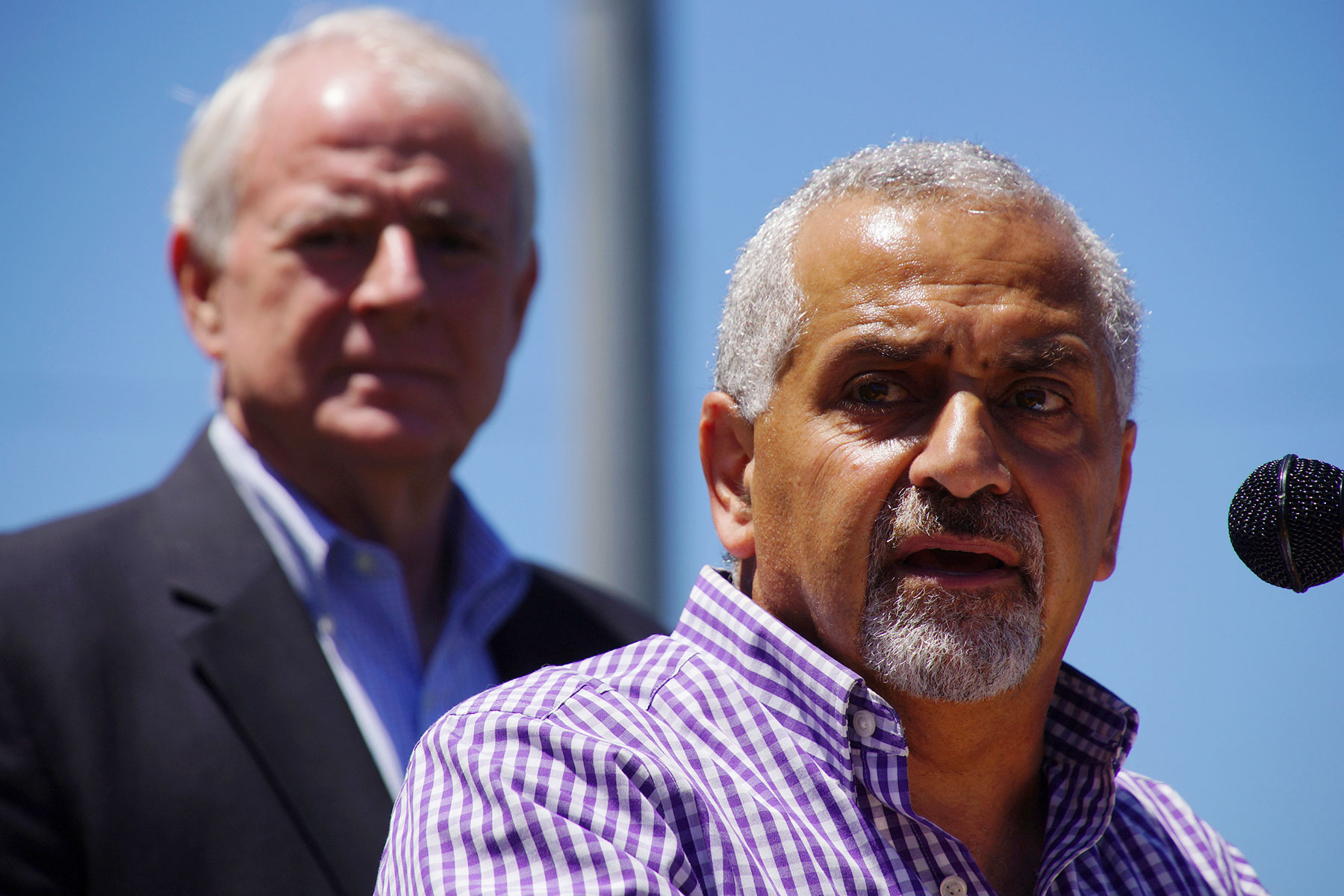 City of Milwaukee Department of Public Works Commissioner Ghassan Korban announced his retirement effective August 24, after 31 years of service to the municipality.
Korban began his City career in DPW in 1987 as a project engineer and worked his way up in the department, culminating in his appointment to Commissioner in 2011 by Mayor Tom Barrett, and confirmed by the Common Council. He was re-appointed Commissioner and confirmed in 2012 and 2016.
He earned both his Bachelor of Science degree in Civil Engineering and his Masters of Science degree in Construction Management from Marquette University.
In retirement from the City of Milwaukee, Korban will not be idle. He recently accepted the position of Executive Director for the Sewerage and Water Board of the City of New Orleans, and will begin the next chapter of his career on September 3, 2018 in New Orleans.
"It is with mixed emotions that I announce my retirement from the City of Milwaukee DPW," said Korban. "It has been my distinct honor to work with an excellent public works staff throughout my career here, and I will miss their dedication to and hard work for City of Milwaukee residents."
"I have also been fortunate to work with great Milwaukee leaders, and I especially thank Mayor Tom Barrett for his confidence in me to lead DPW these past seven years, and for including me in his vision for the City of Milwaukee. Members of the Common Council have also been instrumental in my career, and I have always appreciated their direction and insight that have made DPW a better City department along the way."
Some of Korban's proudest accomplishments include the execution of the Milwaukee streetcar project, the implementation of the High Impact Paving Program, and advancing the Green Infrastructure initiative, as well as other programs, projects, and initiatives in the Milwaukee community.
"I thank all the community organizations, agencies, and businesses who chose to partner with DPW to improve the quality of life in the City of Milwaukee," said Korban. "If there is a legacy I would love to leave behind, it would DPW Accountability and Service Excellence to its customers!"