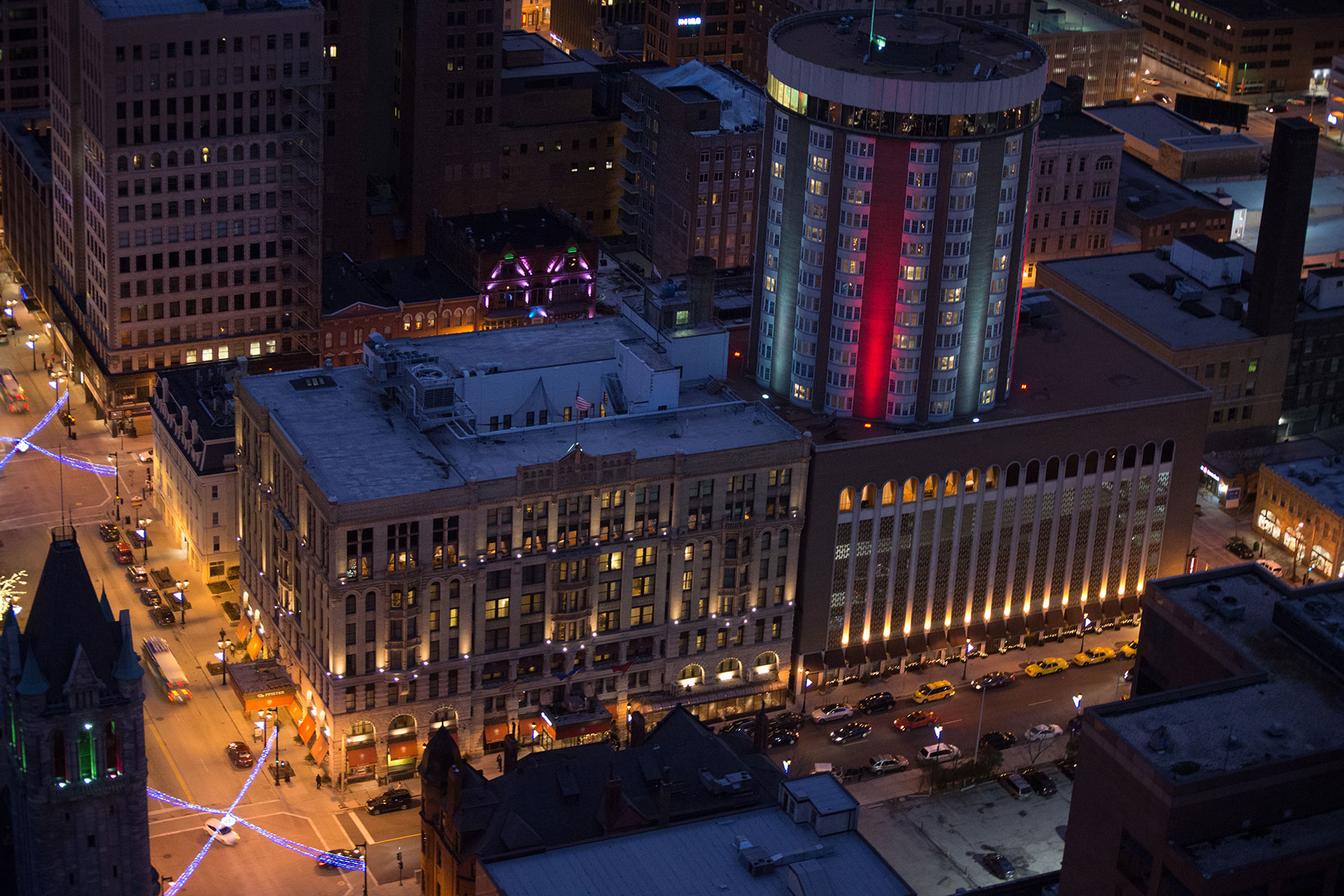 The historic Pfister Hotel is seeking its next Narrator in Residence, known as the "Pfister Narrator."
The chosen candidate will have the opportunity to engage with guests and visitors, spend time in the hotel's lobby and public spaces and share The Pfister experiences on the hotel's award-winning blog over the course of a year.
"Now in its tenth year, the narrator program has evolved to become an integral part of how we communicate with guests and tell our stories," said Tim Smith, general manager. "Every day a fascinating story takes place within our walls and having the narrator share those stories with others creates a personalized and engaging experience for our guests."
Applications for the year-long program are available on The Pfister Hotel's website and are due by midnight March 31, 2017. To be eligible, potential candidates must be available from May 2017 to April 2018. The writer selected for the position will be the hotel's tenth Narrator in Residence, and will replace Dominic Inouye, whose stories from the past year can be found at blog.thepfisterhotel.com.
"The Pfister Narrator experience has offered me a chance to listen to the ordinary lives of the hotel's guests and try to make them extraordinary by honoring them in words," said Inouye. "I have loved highlighting their narratives in my 'Humans of The Pfister' series and writing with participants in my 'Plume Service' experiences, which have taken full advantage of the beautiful art in the hotel. I look forward to reading how the next Narrator explores the life of the hotel in new and exciting ways."
The new Pfister Narrator will work a minimum of 10 hours per week over the course of a 12-month period and will publish a minimum of two blog posts per week. The chosen writer will receive his or her choice of a $1,000 monthly stipend, scholarship for continuing education or donation to a charity of his or her choice in his or her honor, in addition to complimentary parking and meals at the hotel's cafeteria.
The Pfister Hotel has been the premier hotel in downtown Milwaukee for over 120 years. Originally built in 1893 by businessman Guido Pfister, it was the most lavish hotel of its time. Today the Pfister Hotel continues its tradition of gracious service and impeccable style.