Sprecher Beer Truck to be featured at Family Day event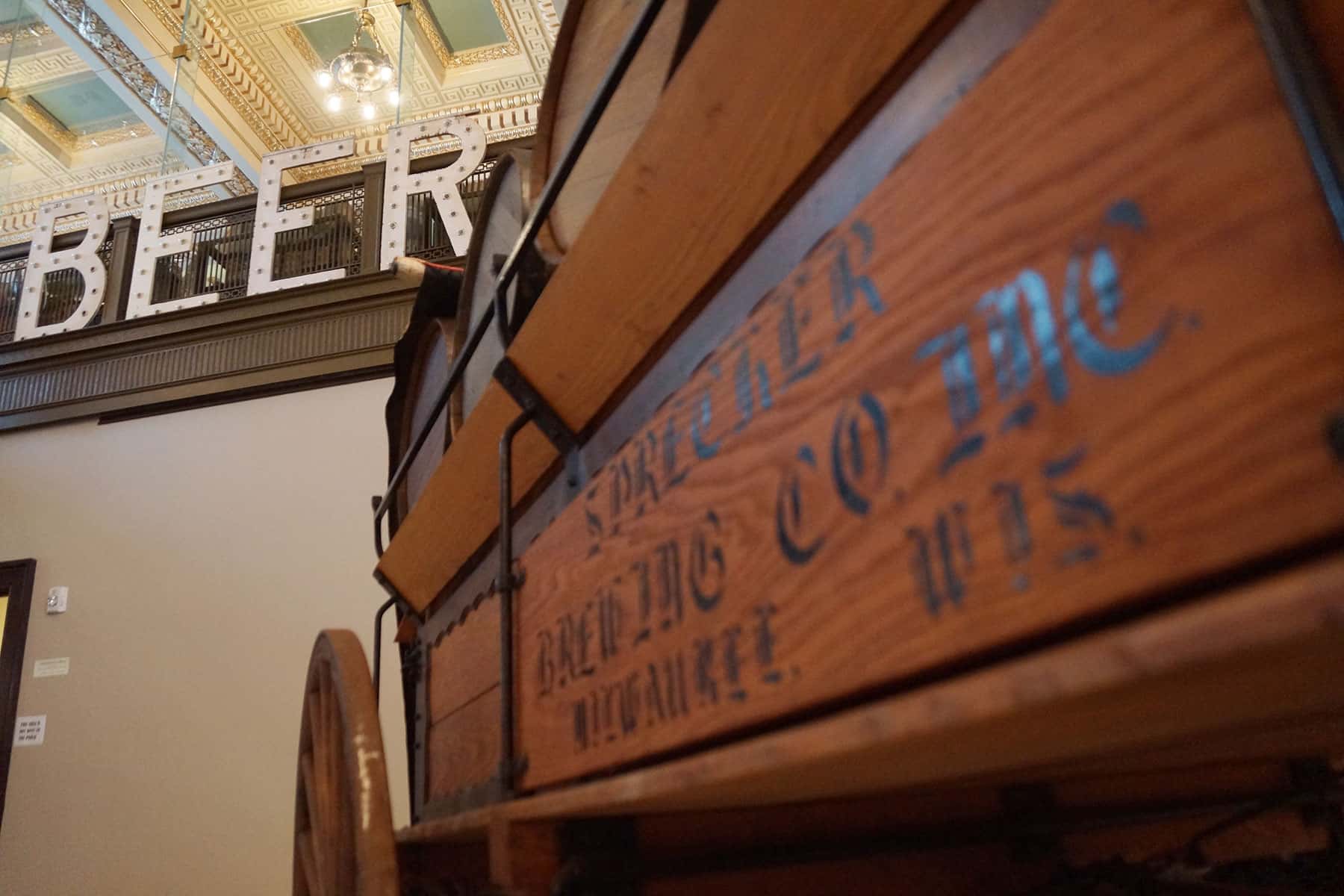 Brew City MKE Family Day at the Milwaukee County Historical Society offers activities and fun for all ages and will feature the first Sprecher Beer Truck of the season
The Sprecher Brew City MKE Family Day at the Milwaukee County Historical Society will take place on Saturday, April 16 from noon to 4 p.m. at the Society's downtown museum, 910 N. Old World Third St. This fun event will feature activities and highlights related to the Brew City MKE exhibition, the first exhibition about Milwaukee's beer and brewing history.
A highlight of the spring season is the return of Sprecher's traveling beer trucks and the first stop will be to the Brew City MKE family day where people can purchase beverages form the truck. Other activities include: homebrewing demonstrations with UBrew. a soda scientist and craft corner for the kids, cheese tastings by Clock Shadow Creamery and the opportunity to see the first beer and brewing history exhibition in Milwaukee.
Another interesting addition to the day will be the beer and brewing digitization project. Those who have photos or documents related to Milwaukee's beer and brewing history or culture are encouraged to bring the documents to the Society that day to have them digitized by Pixologie. This ensures the preservation of the photos for years to come. The photos become part of the beer and brewing archive collection at the Society and people can choose to donate the original or to take it back home with them.
The event is open to the public and all are encouraged to attend. Adults tickets are $7, children 12 and under are free. For more questions, visit www.milwaukeehistory.net or call 414.273.8288.
Brew City MKE: Craft, Culture, Community presented by MillerCoors details the history of brewing in Milwaukee and explores how beer is central to the local identity and culture. This is the first comprehensive exhibition of its kind in the city known as the Beer Capital of the United States. The exhibition will be on display in full form through April 2016 and a smaller version will continue through August 2016.
The Milwaukee County Historical Society was founded in 1935 to collect, preserve and make available materials relating to the history of the Milwaukee community. Through a broad range of activities, the Historical Society seeks to recognize and preserve our local history. In promoting a greater appreciation of Milwaukee County's heritage, the Historical Society hopes to develop a better understanding of the issues and challenges facing Milwaukee County today.