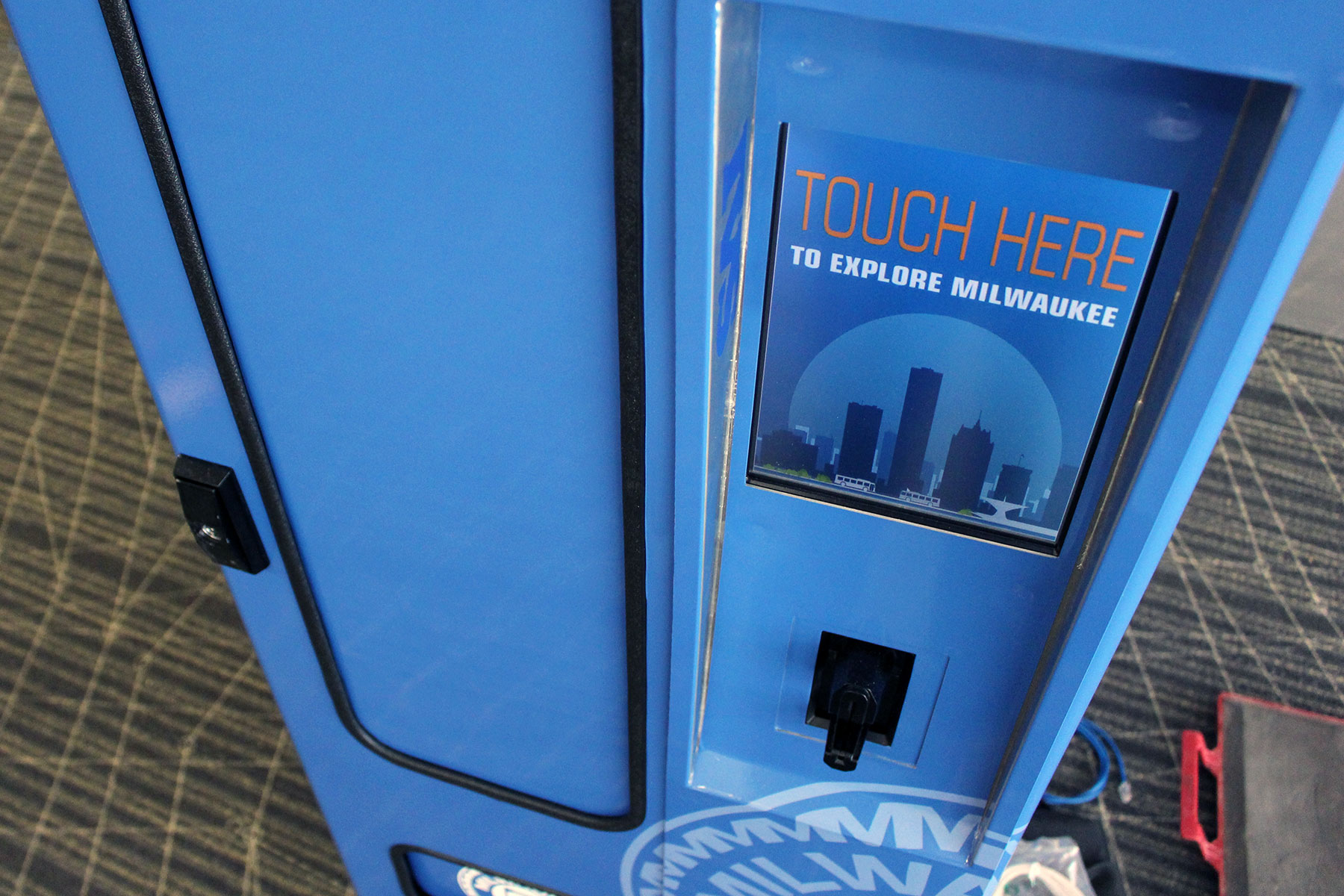 The newest MCTS Sales Associate is tall, thin and blue. Meet the high-tech M•CARD Kiosk, the latest way to buy a MCTS M•CARD.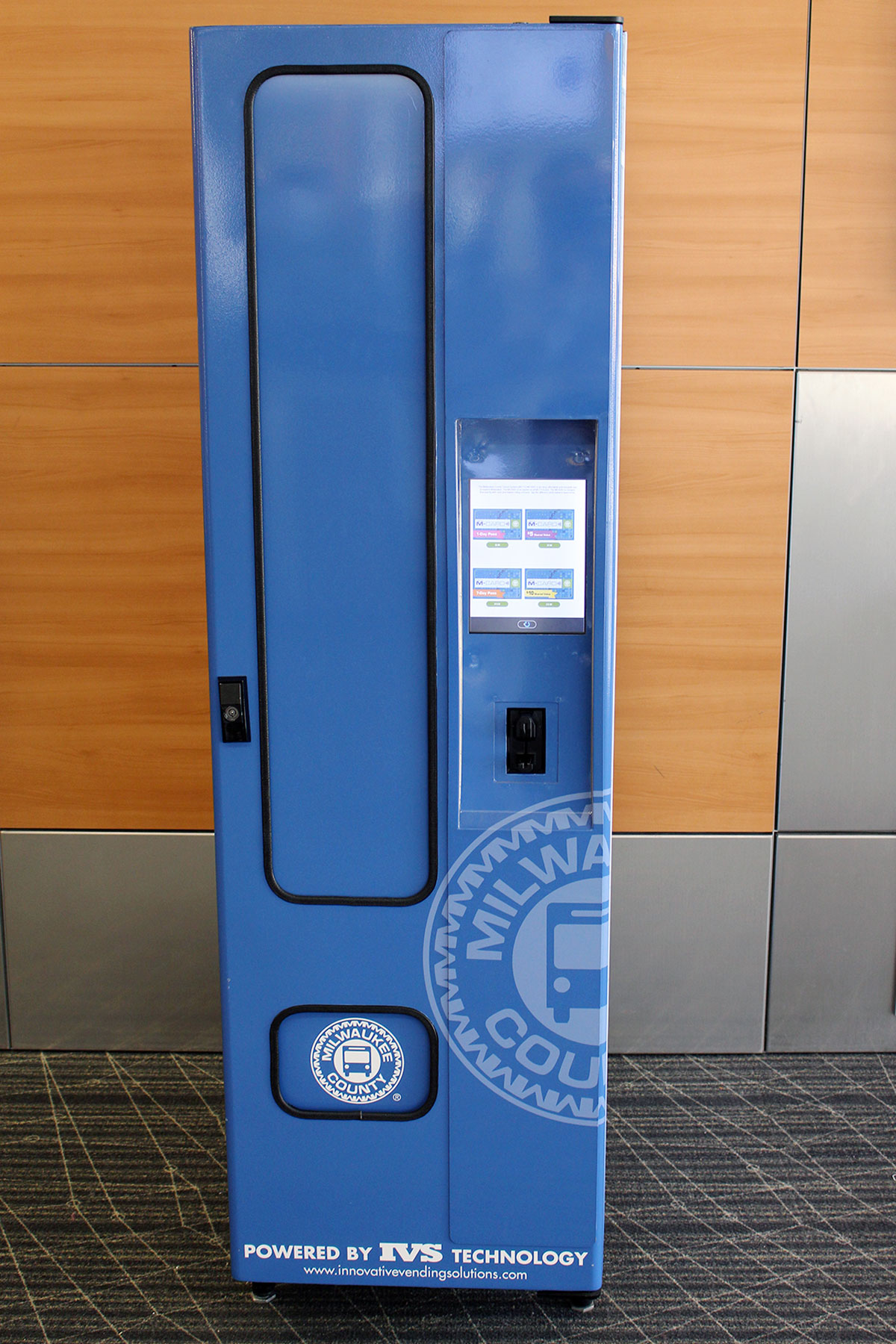 The M•CARD Kiosk, located in the recently renovated Mitchell International Airport (MKE) Baggage Claim, offers travelers and riders an easy, safe and convenient way to buy an M•CARD. Riders can buy a card preloaded with $5 or $10 in Stored Cash Value, or a 1-Day or 7-Day Pass anytime of the day or night – the kiosk never closes!
After purchase the card is immediately available to use to ride the Route 80 or GreenLine from MKE, or any of the 60 MCTS routes across the county. The kiosk is connected to the internet, allowing MCTS to monitor sales and adjust the type of the cards sold based on what riders want.
"This is the latest example of innovation, technology and sustainability people are seeing at MCTS and across Milwaukee County," County Executive Chris Abele said. "In the last year alone, MCTS went paperless, rolled out a special e-ticket for Summerfest, fully implemented Real-Time Information on all routes and put nearly 60 brand new buses into service. The M•CARD Kiosk will make it easier to travel from MKE and across our community."
The M•CARD Kiosk is located by Baggage Claim #1 and accepts Visa, Mastercard and Discover. Besides the kiosk, riders can buy an M•CARD at nearly 100 locations across Milwaukee County and online at the M•CARD Online Store.