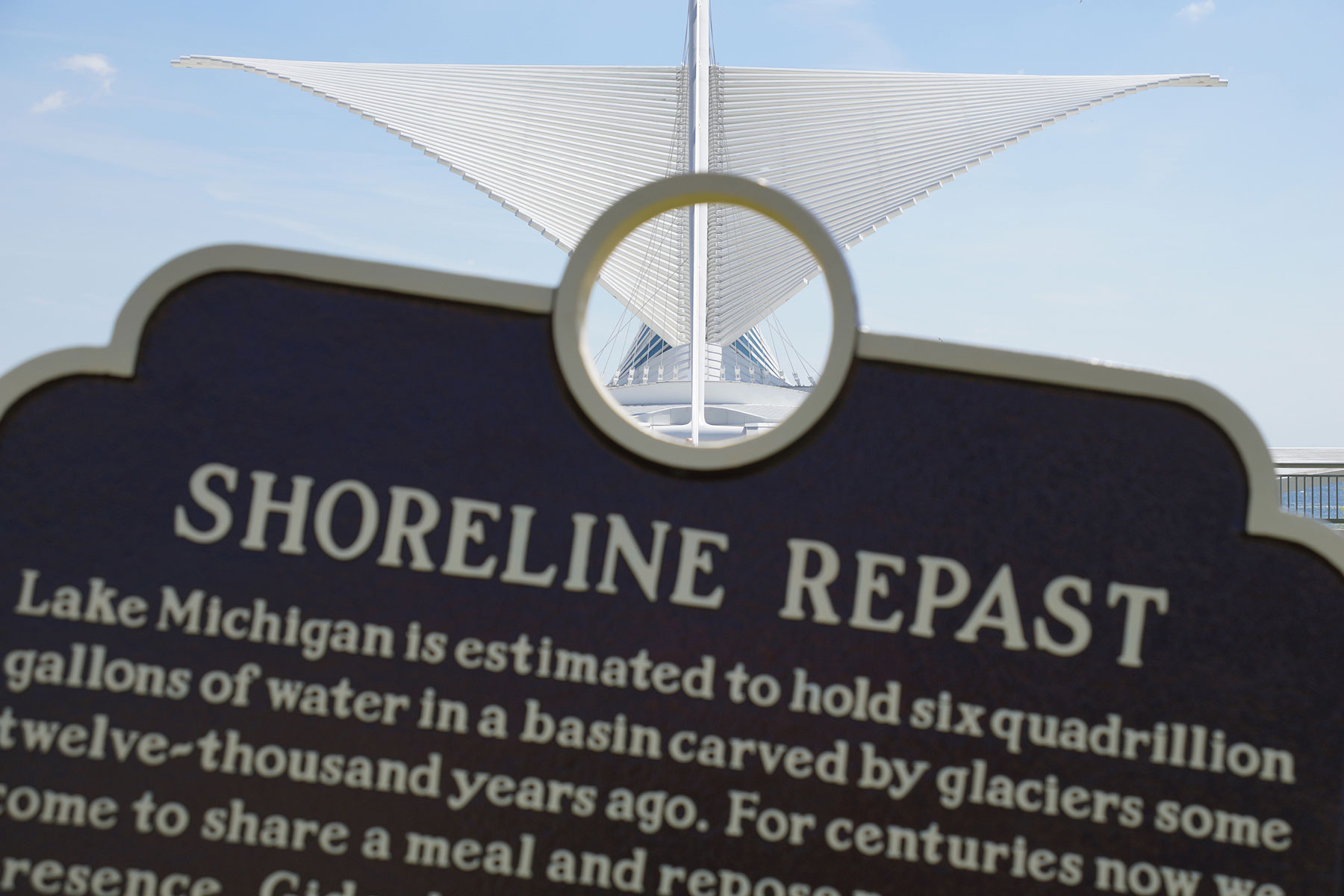 Sculpture Milwaukee, the outdoor sculpture experience featuring 22 sculptures by 21 artists along Wisconsin Avenue, will host Shoreline Picnic on Saturday, September 9 at O'Donnell Park.
Also the site for Milwaukee artist Paul Druecke's piece, Shoreline Repast (2017), the picnic will celebrate cross-generations and cultures, and our connection to the landscape.
Self-guided tours of Sculpture Milwaukee will start at 1:00 p.m. with a BYO picnic beginning at 2:00 p.m. The gathering will move to the Green Gallery East, 1500 N. Farwell Avenue at 3:00 p.m., with musical performances by DJ Shawna, Zed Kenzo, Margaret Noodin, Matt Cook, and Bamm Bamm. All events are free and open to the public.
"Shoreline Picnic celebrates language – indigenous, poetic, spoken, sung, spun and instrumental – as a tool of Milwaukee culture," said Paul Druecke, creator of Shoreline Repast (2017) – a featured piece in the Sculpture Milwaukee installation. "Shoreline Repast celebrates the tradition of sharing a meal at the water's edge, and that's what this picnic is all about."
Led by Steve Marcus, chairman of the board of The Marcus Corporation, Sculpture Milwaukee has been in the works for over two years. Marcus' vision came to fruition with the aid of Russell Bowman, an art consultant based in Chicago and former Director of the Milwaukee Art Museum. Bowman is currently serving as art advisor of Sculpture Milwaukee and has selected works from galleries across the nation for loan to Sculpture Milwaukee.
Sculpture Milwaukee is slated to be an annual exhibition, highlighting new artists and works each year. Sculptures within the installation will be available for purchase. A percentage of the commission of each sale will be reinvested into Sculpture Milwaukee, a nonprofit initiative managed by Milwaukee Downtown, BID #21, for continuation of the program into future years.
Shoreline Picnic is a project led by Paul Druecke Art Studios in conjunction with Sculpture Milwaukee and The Green Gallery East. A special thanks to Milwaukee Downtown, BID #21 for their generous support.