County's youth justice program hopes to guide lives in positive direction with Project Rise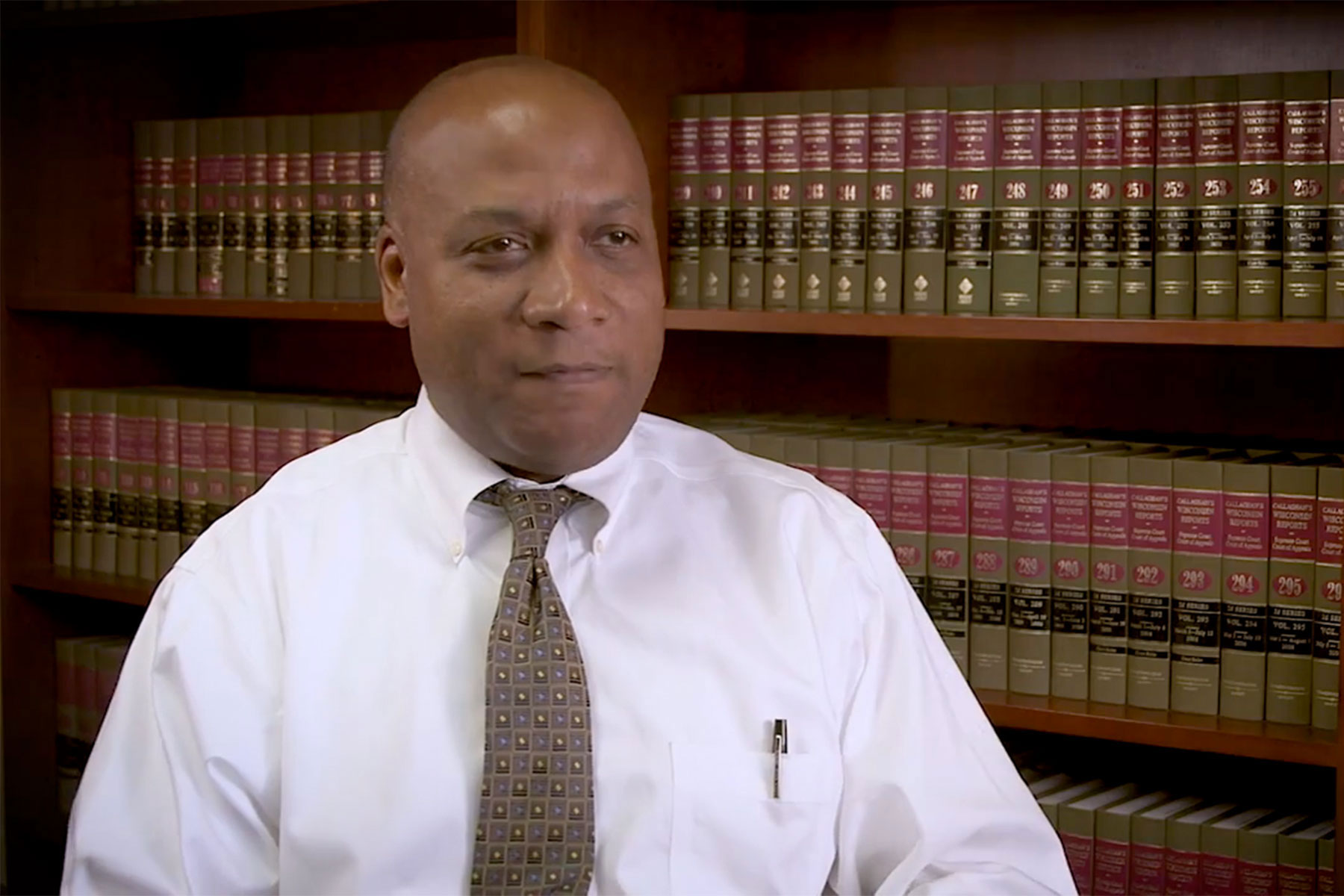 Milwaukee County is focusing on changing lives and strengthening communities with an innovative approach to youth justice. Called Project Rise, the collaborative, evidence-driven strategy has inspired several initiatives to transform the County's approach to youth justice.
This transformation ties in with Abele's commitment to addressing racial equity issues, both within Milwaukee County government and throughout our community. As part of its individualized approach, Project Rise seeks to cut through perceptions that can lead to disparities in the treatment of youth of color within the justice system, and preserve the focus on their individual needs.
"Building safer neighborhoods is always the main goal when it comes to our youth justice system, but we also recognize that the children who enter the system are still growing and maturing," Abele said. "A one-size-fits-all approach doesn't work for youth justice. As research increasingly shows, the best way to support and empower young lives is through individualized and holistic services based on their specific circumstances. We need to start seeing our youth as individuals with unmet needs, and as people who we all want to play a meaningful and positive role in our community.
"Project Rise is a comprehensive, new approach that incorporates everything that we know works. We believe that by taking the Project Rise approach, we can help rewrite kids' futures," he added.
A part of the Milwaukee County Department of Health and Human Services (DHHS), the Division of Youth and Family Services (DYFS) has spearheaded numerous initiatives as part of Project Rise, including:
Enhancing collaboration throughout Milwaukee County and with state leadership
Addressing racial disparities in the Milwaukee County youth justice system through evidence-based practices and increased transparency
Creating a data-driven system to evaluate each youth offender and to align sentencing, programs and services to each individual's needs
Expanding community-based alternative programming
Implementing rehabilitation-focused programs designed to reduce recidivism among youth
"With Project Rise, we started to re-evaluate our goals and then find the best way to achieve them," said DHHS Director Mary Jo Meyers. "We wanted to help every young person find a path toward achieving healthy, meaningful lives. We are not ignoring the impact of their crimes; rather, we are seeking to address the root causes, work toward restorative justice for those impacted by their crimes – and prevent their crimes from permanently defining their lives.
"It may seem odd to say that taking an evidence-based, data-driven approach to youth justice is innovative, but the fact is that this is not how every community treats the kids who come into the system. The more success we build with this strategy in Milwaukee County, the more we hope it can serve as a model nationwide," she noted.
With trauma-informed care, evidence-based practices, and supports and services that match each child' individualized needs, Milwaukee County provides integrative solutions that teach life skills, provide school support, job coaching, financial advice and more to set them up for success and prevent recidivism. These solutions can empower youth and their families toward positive futures.
"We know that we must understand the full context of the life experiences of each youth in order to be most effective in helping them," said Mark Mertens, DYFS administrator. "Project Rise is important in recognizing the specific needs of youth and providing them with resources that empower them to make better choices and be their best selves."
Whenever possible, DYFS provides youth with alternatives to corrections, including:
Programs that serve youth as a diversion from entry into the youth justice system, as an alternative to detention while court is pending
Secure detention services, intake assessment, case planning or compliance supervision
Community-based service following disposition to court-ordered supervision or as support during re-entry into the community
"The evidence is clear: Support and healing produce better outcomes for kids in our youth justice system and for our community. I firmly believe that Project Rise is integral in making our community safer," Abele concluded.