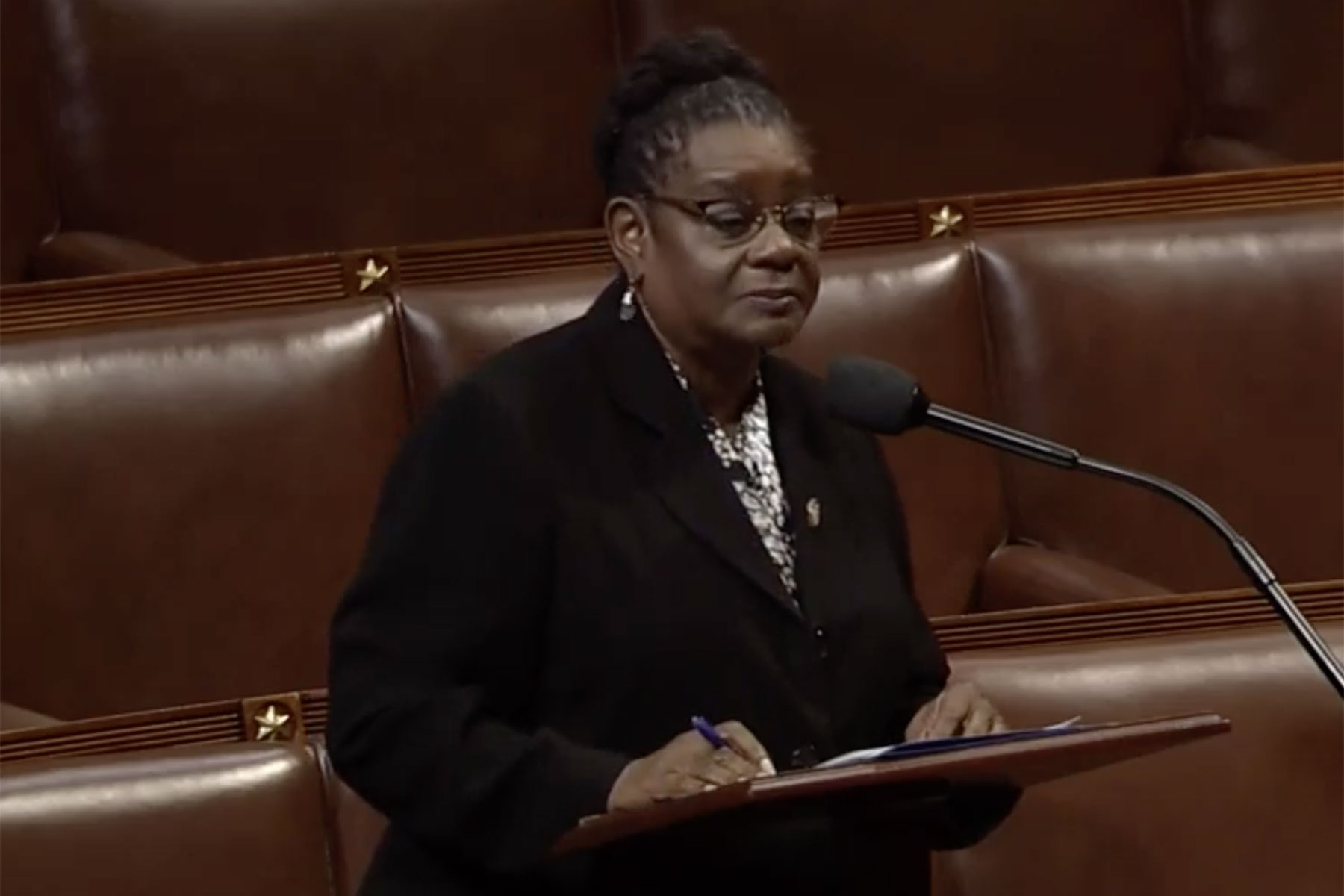 In response to efforts by Senate Republicans to pass the Better Care Reconciliation Act, also known as Trumpcare, U.S. Representative Gwen Moore spoke on the Floor of the House last week. The Congresswoman from Milwaukee directed her remarks directly to Speaker of the United States House of Representatives, Paul Ryan, who helped draft the controversial legislation that is expected to take health care coverage away from 22 million Americans.
"I want to talk to you, Mr. Speaker, very directly. We've talked a lot about the 22-23 million people who will lose their healthcare if we were to repeal and replace Obamacare. But the Senate healthcare bill goes deeper than this. It undermines the Medicaid program—a program that would be 52 years old on July 30, if it survives.
"Right now, Mr. Speaker, there are 70 million people who rely on Medicaid. Let me tell you right now, Mr. Speaker, one of those people could be you. The average age of the member of the House of Representatives is 57. The average age of a Senator is 61. So, Mr. Speaker, you are one stroke away, one heart attack away from becoming disabled. After they wipe out your IRA, your pension, and your social security, you too, Mr. Speaker, could end up relying on Medicaid to have a decent end of life experience or be able to stay at home. You're one kidney failure away, one car accident away, even though you make $179,000 a year. Mr. Speaker, if you were to have a disabled child who needed extensive care, you wouldn't have enough money. You would depend on the Medicaid program.
"Many people don't care about what's going on here. They think it couldn't happen to them. Most people think the 70 million people who rely on Medicaid are people other than them. But no Mr. Speaker, it's you. And even if you don't – God willing – have a stroke or a heart attack, you're someone who will suffer from the cost shifting. When 22 million people lose their health care, your premiums are going to go up. Your deductibles are going to go up.
"God forbid that you have arthritis or another pre-existing condition, because under this bill, you'll be left at the tender mercies of our insurance companies where they can charge five times as much for seniors or someone who has a pre-existing condition. Hospitals in your nice suburban, rural area may find themselves being shut down because they don't get Medicaid payments. Community health centers included, not just Planned Parenthood, Mr. Speaker, but those community health centers that serve rural communities.
"How cruel could a bill be where 50% of the children born in this country rely on Medicaid? How cruel could a bill be when there are seven million people with disabilities in this country? After we end the entitlement to Medicaid, we will have people with disabilities, children, and those who need skilled nursing care, fighting with each other. They will have to win the lottery in order to access the crumbs that fall from the master's table.
"Mr. Speaker, this bill will have an impact on you. It's not just poor people, it's everybody. All Americans, every American, relies on decent good healthcare. This is the largest healthcare program in our country that is about to be dismantled. I caution everyone, especially you, Mr. Speaker, to beware."