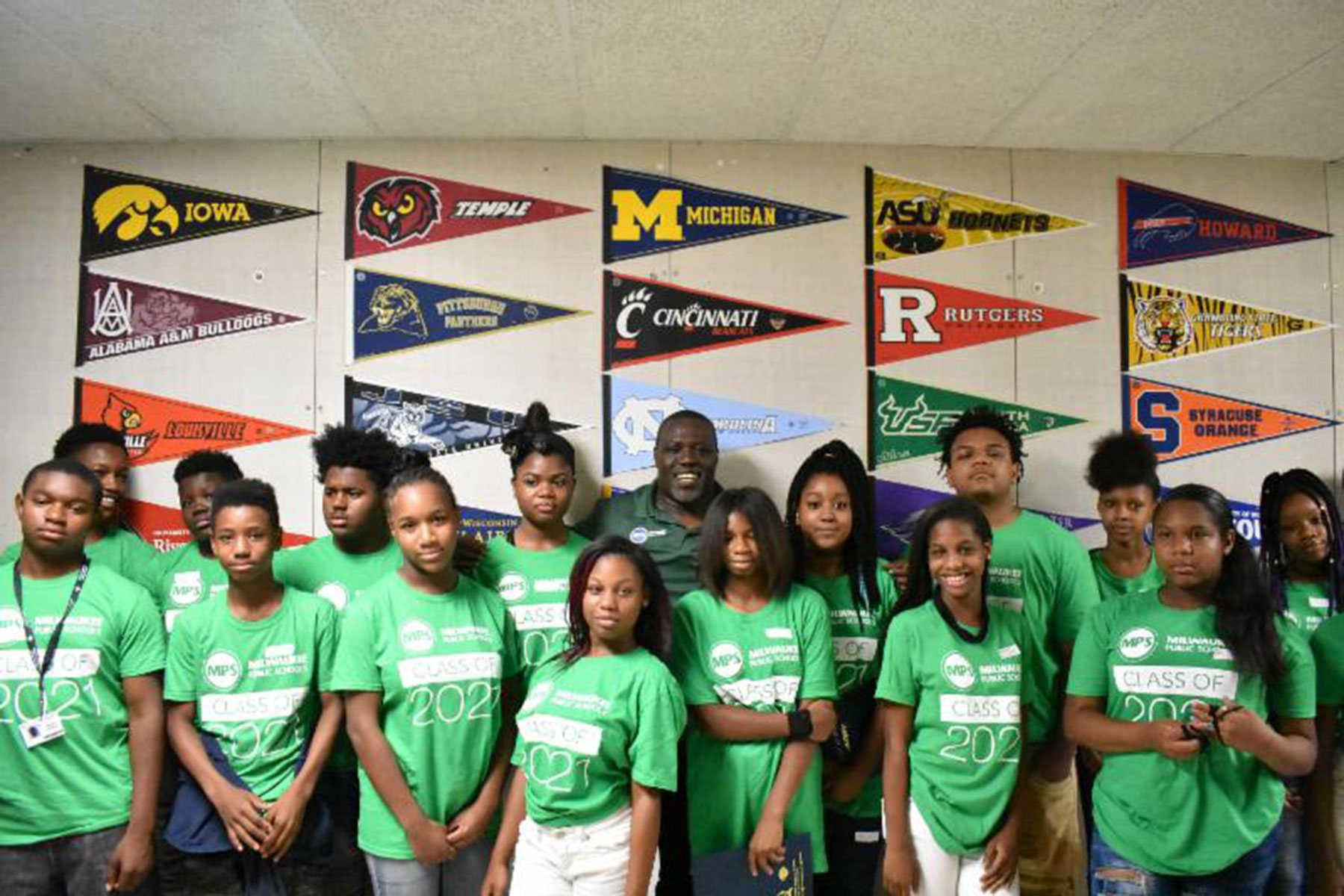 Milwaukee Public Schools announced another record-breaking amount of scholarship dollars earned by students in 2018.
The Class of 2018 received an eye-popping total of $86,247,467* in scholarship offers, shattering last year's record of $64 million. This is the sixth straight year, dating back to 2012 ($18 million total), that scholarship offers have increased. This year's class saw nearly 900 students receiving scholarships; that number has increased by more than 200 since 2015. Scholarship dollars for African-American students doubled this year.
"Congratulations to the Class of 2018 for breaking the record for scholarships earned. Hard work and determination allowed our scholarship winners to accomplish this impressive feat. We know our students could not have achieved this result without the support of their parents, families, school counselors, teachers and administrators," said Dr. Keith Posley, Interim Superintendent of Milwaukee Public Schools.
2012 – $18M

2013 – $24M

2014 – $31M

2016 – $51M

2017 – $64M

2018 – $86M+
During the 2017-18 school year, 20 College and Career Centers were established in MPS high schools. These centers are a free resource for students in grades 6-12 and are a critical component in helping students acquire scholarships. In the first year alone, the centers received more than 40,000 visits and served more than 10,000 students. Additionally, school counselors across the district have strategically implemented new strategies to support students.
"We always have more work to do to close the achievement gap here in Milwaukee, but something so tangible, and this shows real progress," added Posley. "This type of work is vital to the success of Milwaukee's future workforce. Growing scholarships and better preparing all students for success in college, career and life is critical to the future of our city."
The Class of 2018 is the second senior class to participate in GEAR UP (Gaining Early Awareness and Readiness for Undergraduate Programs). The TEAM GEAR UP grant, a seven-year federal grant worth more than $28 million (including match dollars), is in place at eight MPS high schools: Audubon, Bay View, Bradley Tech, Hamilton, Madison, Marshall, MHSA and Vincent.
Through TEAM GEAR UP, MPS has built strong partnerships with Alverno College, Cardinal Stritch University, Marquette University, Milwaukee Area Technical College, University of Wisconsin-Madison, University of Wisconsin-Milwaukee, and University of Wisconsin-Oshkosh.