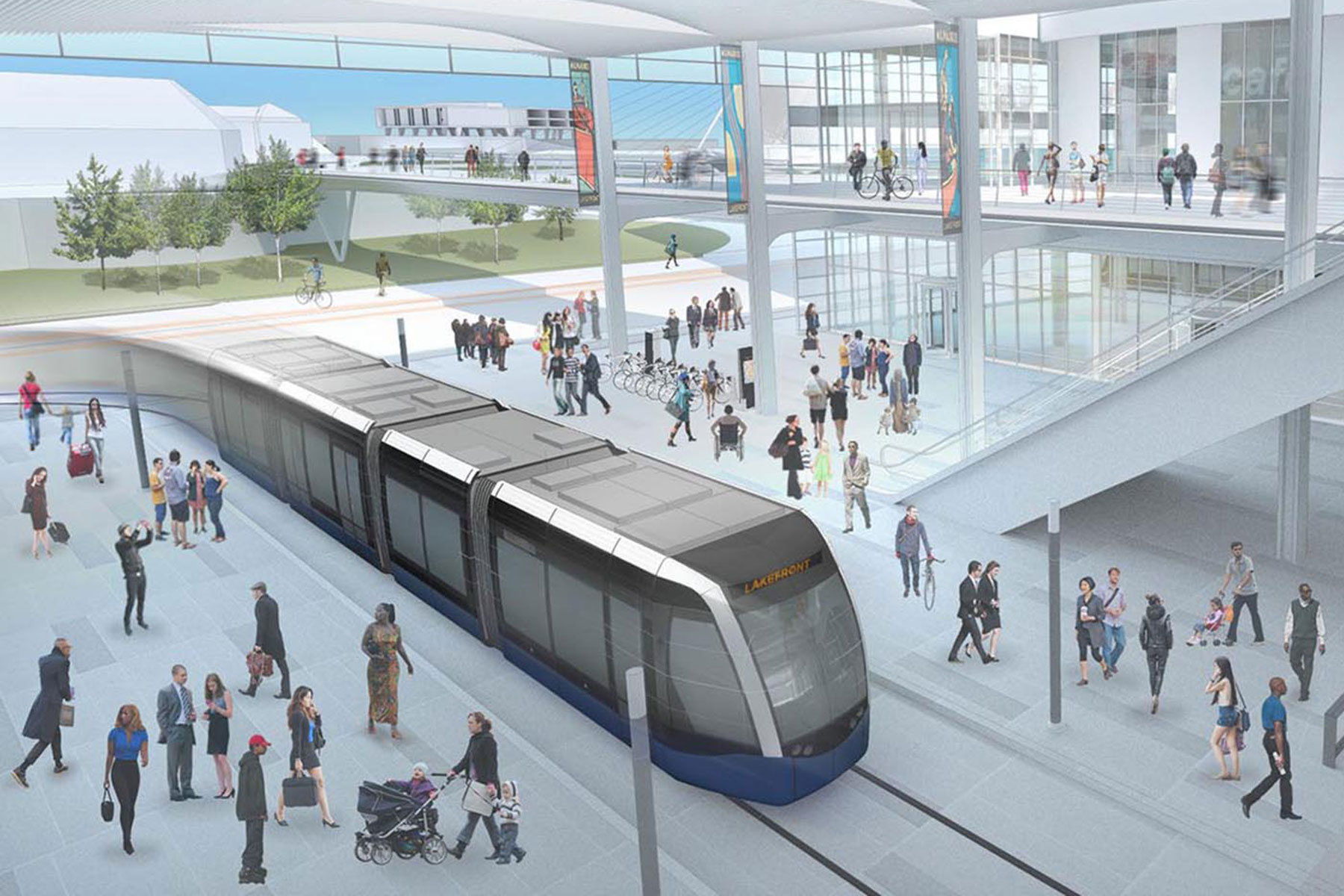 The City of Milwaukee Department of Public Works (DPW) issued a Request for Proposals (RFP) for marketing The Milwaukee Streetcar, with a December 22 deadline for submissions.
The initial contract is slated to begin in early 2018 and run for three years, with two possible one-year extensions. The 2.1-mile starter streetcar system (Phase 1) will connect the Milwaukee Intermodal Station with the central business district and the dense housing on the lower East Side, providing service to residential, commercial, employment, parking, and hotel destinations. Construction of Phase 1 is underway, with service slated to begin in Fall 2018.
The Lakefront Line extension, serving Milwaukee's lakefront destinations, has been approved and will begin operations at a later date tied to the completion of the planned 44-story Couture development. The marketing firm or team selected and contracted for the streetcar will coordinate with DPW, the streetcar system operator, and other staff and consultants supporting the Milwaukee Streetcar.
Respondents will be asked to provide proposals for a scope of services that includes development and implementation of an overall marketing and communications plan; outreach materials and advertisement development; brand activation; creation and management of a system website and social media platforms; public relations coordination; market research; service education and awareness campaign; sponsorship and advertising revenue assistance; streetcar promotional events, including opening day event coordination and promotion; coordination with third-party stakeholder organizations; and management of stakeholder data bases.
Criteria to be used in the selection process include contract costs; team experience; project understanding and marketing approach; key personnel qualifications and availability; and ability to achieve the 18% DBE goal.