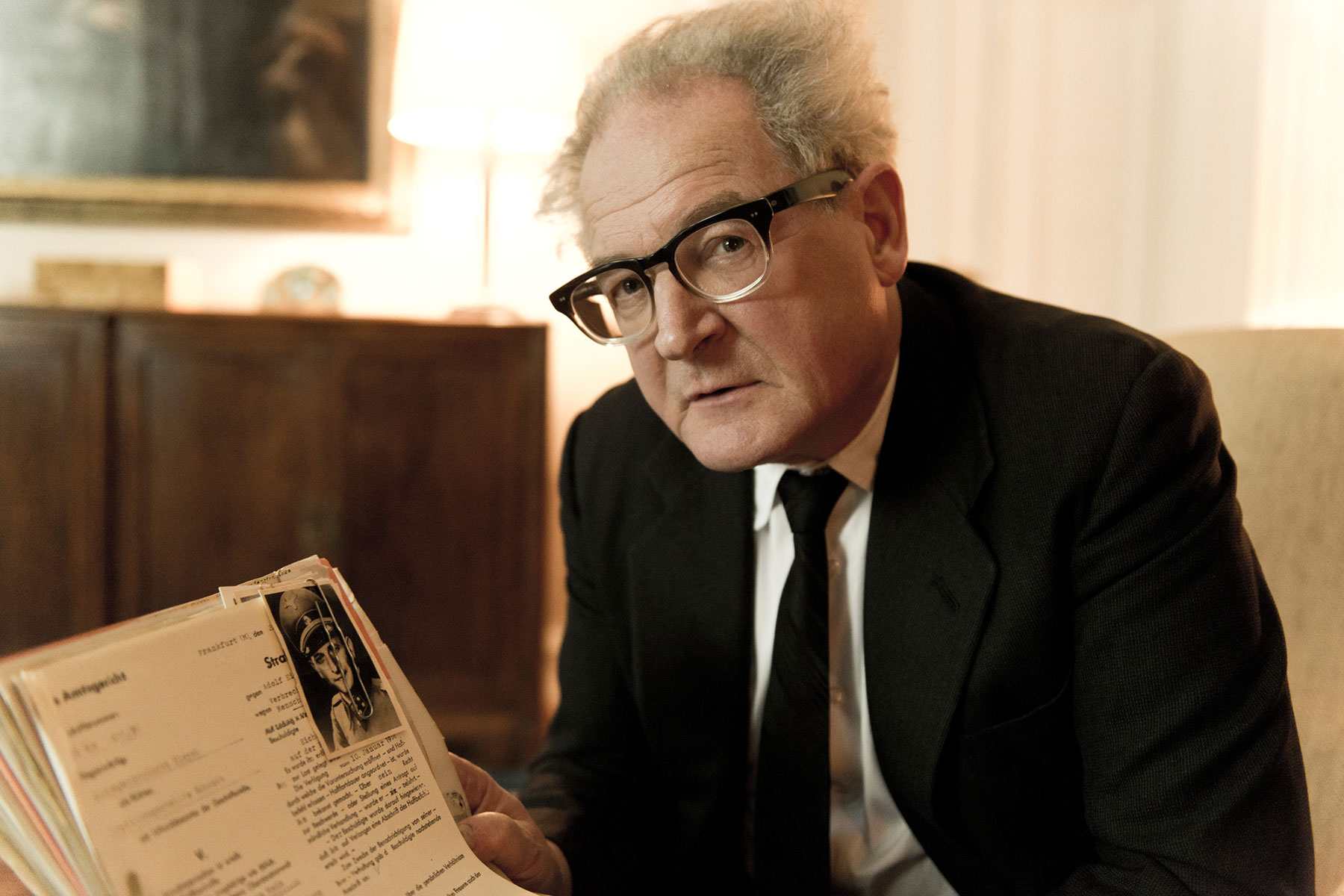 The Milwaukee Jewish Film Festival is a program of the Harry & Rose Samson Family Jewish Community Center (JCC).
Jewish culture and traditions from around the world are highlighted in films comprising the 19th annual Milwaukee Jewish Film Festival scheduled to run Sunday, October 30 to Thursday, November 3 at Marcus North Shore Cinema in Mequon.
Celebrating the best in Jewish films and filmmakers, the 2016 Milwaukee Jewish Film Festival features a variety of movies that speak to Jewish traditions, customs and history, as well as present-day Jewish life. Exploring the diversity of Jewish experiences and perspectives, films in this year's festival originate from seven different countries including Morocco, Israel, United Kingdom, Germany, France, Netherlands and United States. From life at an English kosher hotel, to the trials of Nazi Germany, to sampling delicacies in Tel Aviv's most exclusive eateries, the 2016 Milwaukee Jewish Film Festival delivers an eclectic mix of intriguing and fascinating films that shine a light on Judaism from different points of view.
General admission tickets for individual films are $10; various multi-film and VIP packages are also available. Tickets may be purchased through the JCC or at the JCC desk located inside the Marcus Cinema North Shore entrance one hour prior to each movie. Tickets are not available for purchase directly through the theater.
The 2016 Milwaukee Jewish Film Festival lineup includes:
Sunday, October 30 • 7:30 pm
The Midnight Orchestra
2016, Morocco • Arabic, English, French with English subtitles, 100 min. • Writer/Director: Jérôme Cohen-Olivar
Like many Jews who fled domestic troubles, Michael Abitbol left Casablanca as a child during the racial tensions of the Yom Kippur War and never looked back. After years of ilence and buried memories, the estranged son of a once famous Moroccan musician is unexpectedly transformed after returning home to make peace with his past. When death claims his father before they can reconcile, Michael seeks to understand the legacy of this iconic singer of yesteryear, a man largely unknown to him. With the help of a comical Muslim cab driver and a host of other quirky characters, he sets off on an adventure to track down the surviving members of his father's orchestra and fulfill the old man's dying wish, finding friendship and rediscovering his cultural roots along the way. The film illuminates Moroccan-Jewish life and generational divides with humor and with heart.
The opening night movie is funded by the Shel and Danni Gendelman Family Endowment Fund of the JCC
Monday, October 31 • 1:30 pm
The Green Park
2015, United Kingdom • English, 65 min. • Director: Justin Hardy
If the Catskills had a European counterpart, it would be found in Bournemouth UK. Jewish hotels, like the Green Park, represented the ultimate in luxury from the 1940s-1970s. Owned by the charismatic Ruby Marriott, his wife Sarah and her four unmarried sisters, they offered all-inclusive packages like top entertainment, full board, and afternoon and evening tea. It was a place to reconnect with your Jewish life and a place to show off your clothes, your jewelry, and, of course, your children. Since Jews had a great capacity to eat and complain, the Green Park Hotel made sure that both food and service were of the highest standard. It was the place where many holiday romances developed into lifetime partnerships and, in some cases, repeated with the next generation.
Monday, October 31 • 7:30 pm
Wedding Doll
2015, Israel • Hebrew with English subtitles, 82 min • Director: Nitzan Gilady
The radiant Moran Rosenblatt won the Israeli Academy Award for her portrayal of an impossible dreamer who lives with her loving but overprotective mother in a Negev desert town. Socially alienated by a childhood brain injury, Hagit finds escape in designing bridal gowns and dolls out of leftover materials from the toilet paper factory where she works. All too aware of life's cruel disappointments, her divorcee mother Sorah worries that her daughter cannot distinguish between her romantic fantasies and real life. When the factory is slated for closure, Hagit and her mother must confront harsh realities and find the best way to move forward.
In cooperation with the Israel Center of the Milwaukee Jewish Federation
Tuesday, November 1 • 7:30 pm
The People vs. Fritz Bauer
2015, Germany • German, Yiddish, English, Spanish with English subtitles, 105 min. • Director: Lars Kraume
Its economy flourishing in postwar 1950s, Germany grows increasingly apathetic about confronting its recent past. Against this backdrop, the implacable Attorney General Fritz Bauer is committed to holding leaders of the Third Reich to account. He is stymied at every turn by authorities with Nazi ties, many of them higher-ups under Hitler, now in top government positions. While slandered in the court of public opinion by foes seeking to silence him, the tenacious Bauer pursues a forbidden alliance with Israeli spy agency Mossad to apprehend Holocaust mastermind Adolph Eichmann. The People vs. Fritz Bauer is a harsh reminder of a time when much of the world was eager to forget the atrocities of the Second World War, despite the fact that many of the perpetrators remained at large.
In cooperation with the Nathan & Esther Pelz Holocaust Education & Resource Center
Wednesday, November 2 • 1:30 pm
Plastic Man: The Artful Life of Jerry Ross Barrish
2015, United States • English, 74 min. • Director: Will Farley
The dyslexic son of a Chicago boxer with mob connections, Jerry Ross Barrish went on to become San Francisco's most recognized bail bondsman, eventually freeing many of the leaders of the Civil Rights, Free Speech and anti-Vietnam War movements. For most, this would constitute a full life; for Barrish, it was only the beginning. Born uncompromising and creative, and clearly ahead of his time, Jerry turns trash into treasure through his found-object (mostly industrial plastic) into whimsical sculptures. "Michelangelo said the rocks speak to him. Well, this plastic stuff speaks to me," says Jerry Ross Barrish. Here is your opportunity to hear Jerry's plastic speak.
Wednesday, November 2 • 7:30 pm
Moos
2016, Netherlands • Dutch with English subtitles, 91 min. • Director: Job Gosschalk
It is Hanukkah evening and everything is the way it has always been for Moos. Except one thing: Her longtime childhood friend Sam has arrived as a surprise guest from Israel. With Sam back, Moos realizes her life has been on hold and she needs to follow her own dreams. Moos has always dreamed of going to acting school but for years was held back by her grieving widower father. Yet to everyone's surprise, she auditions for the academy of performing arts. Despite encouragement from the handsome singing teacher Chris, Moos quickly learns that not everybody is as receptive to her talents – and she might need option B. Meanwhile, Sam starts to realize his feelings for Moos may not have faded over the years. This charming film shows that persistency does pay off, obstacles can be overcome, and that you can always count on your family and friends.
Thursday, November 3 • 1:30 pm
Jerry Lewis – The Man Behind the Clown
2016, France & United States • French and English with English subtitles, 61 min. • Director: Gregory Monro
Since the early days, Jerry Lewis had the masses laughing with his visual gags, pantomime sketches and signature slapstick humor, yet Lewis was far more than just a clown. He was also a groundbreaking filmmaker whose unquenchable curiosity led him to write, produce, stage and direct many of the films he appeared in, resulting in such adored classics as The Bellboy, The Ladies Man, The Errand Boy, and The Nutty Professor. By becoming a "total filmmaker," Lewis surpassed expectations as a comedic performer and emerged as a driving force in Hollywood. He broke boundaries with his technical innovations, unique voice and keen visual eye, even garnering respect and praise overseas. However, American critics and the cultural elite tended to reject his abrasive art. While they viewed Lewis as nothing more than just a clown, others like the French recognized him as a true artist, answering the question that has perplexed Americans for over 50 years: Why do Europeans so love Jerry Lewis? Is he just a brash buffoon? Is he a creative genius? Or both? Who is the man behind the clown?
Thursday, November 3 • 7:30 pm
In Search of Israeli Cuisine
2016, United States • English, 97 min. • Director: Roger M. Sherman
Combining a procession of mouthwatering dishes and interviews with chefs, home cooks and famers of all backgrounds, celebrity chef-restaurateur Michael Solomonov zigzags around Israel to savor a food revolution rooted in centuries-old tradition. Israel's food scene is among the most dynamic in the world, extending beyond falafel and hummus to include tasty ethnic and regional specialties. Having won the James Beard award for embracing these authentic flavors, Israeli-American Solomonov returns to his homeland to discover his culinary heritage. From Tel Aviv's most exclusive eateries, to street bazaars, to simmering pots in family kitchens, In Search of Israeli Cuisine excites the taste buds with multi-cultural recipes from Jewish and Palestinian chefs. You will leave this film hungry and in search of Israeli cuisine.
In cooperation with the Israel Center of the Milwaukee Jewish Federation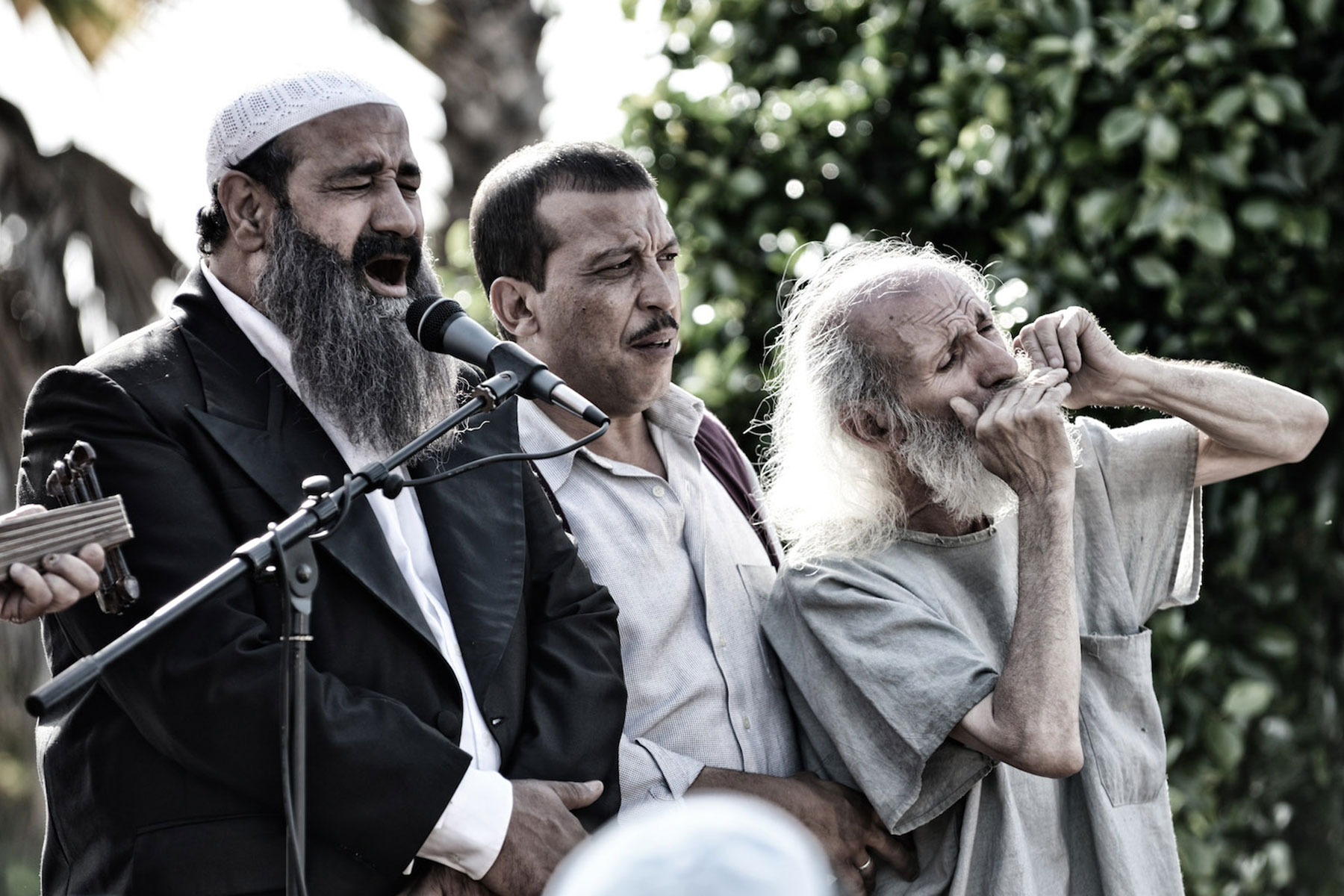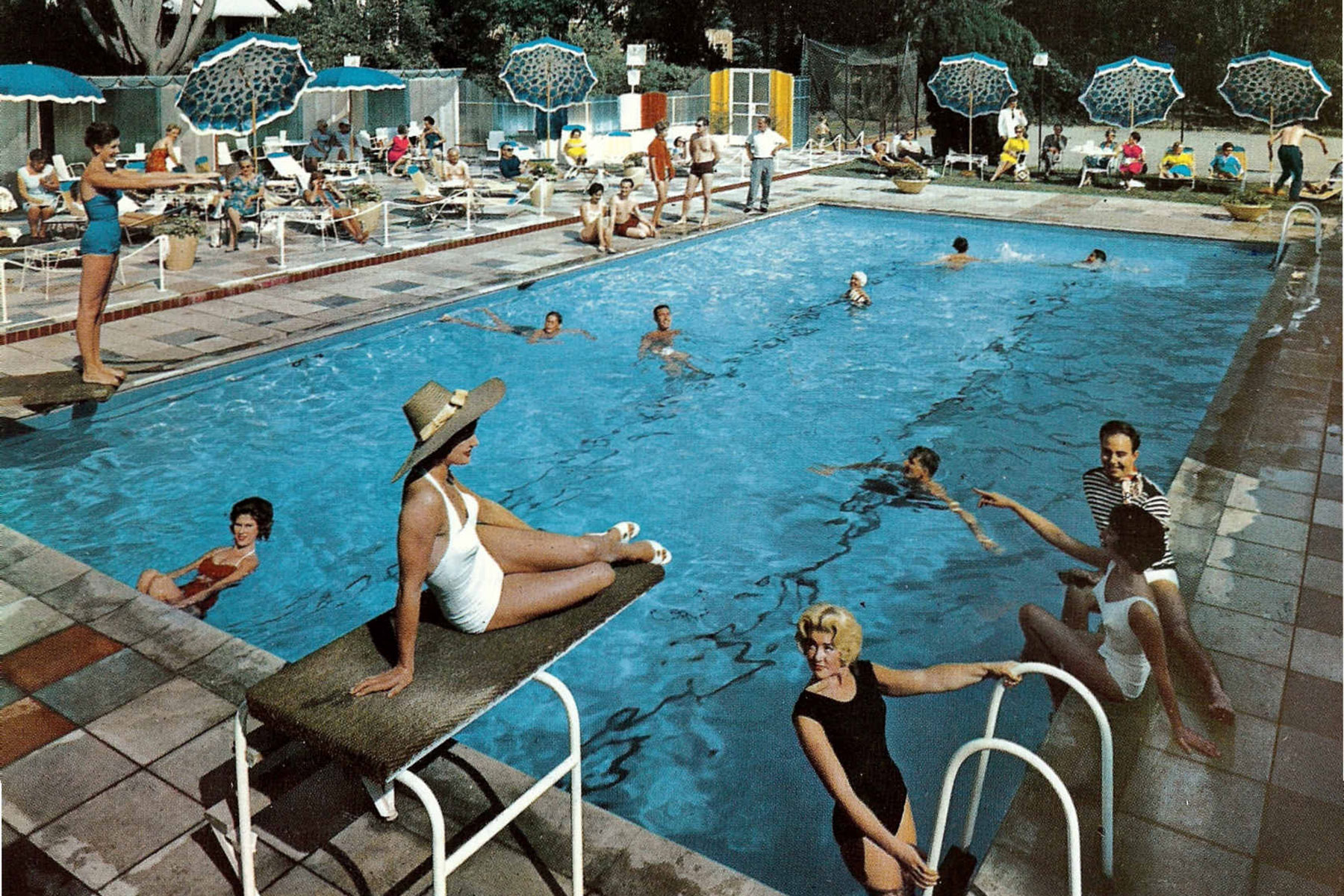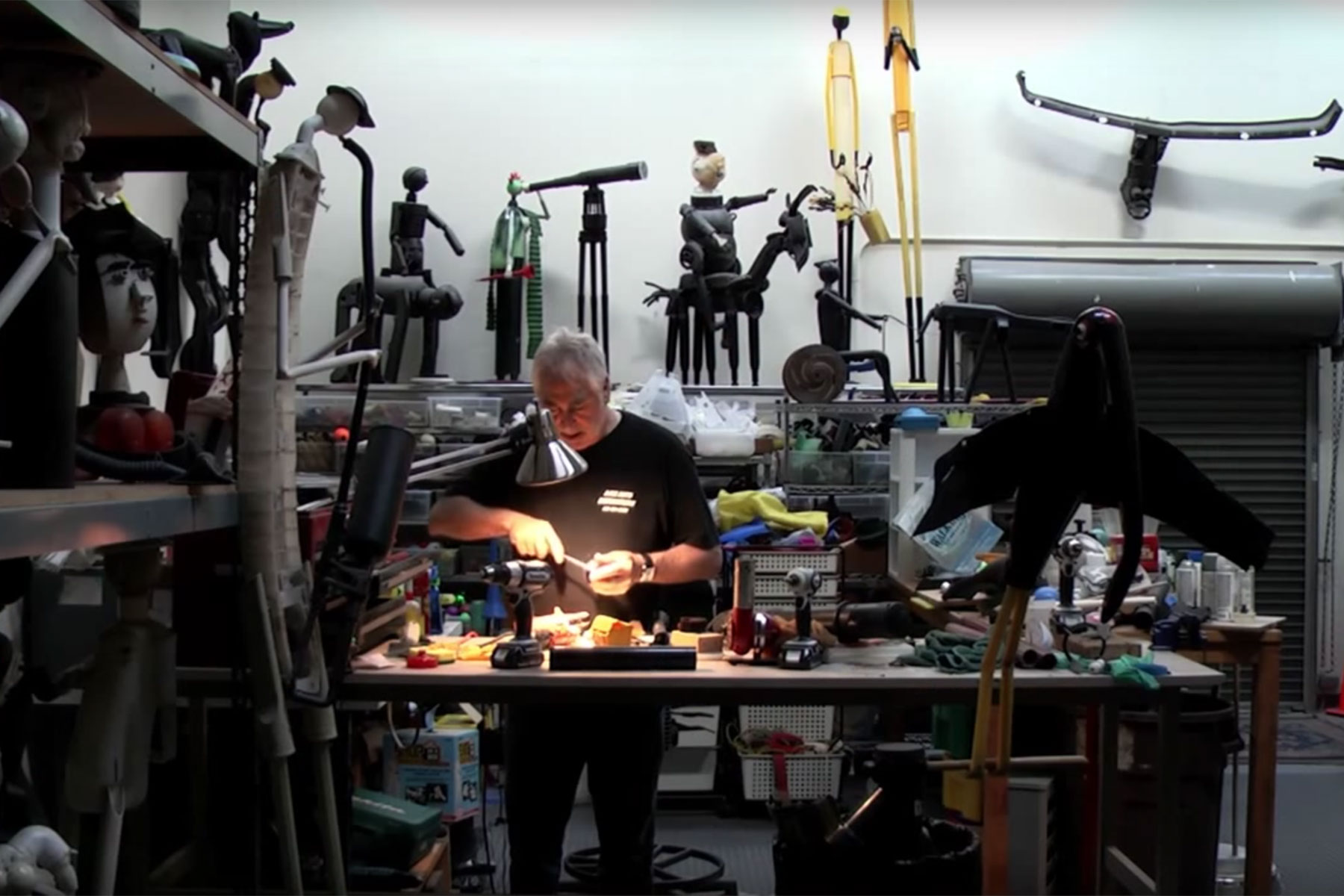 About the JCC
The Harry & Rose Samson Family Jewish Community Center is a non-profit, social service agency founded upon Jewish ethics and values. It is committed to meeting the ever-changing needs of the entire Jewish community for strengthening Jewish identity and for enriching the quality of Jewish life. The JCC provides the total community with a forum for open dialogue regarding matters affecting Jewish life here, in Israel, and throughout the world. It initiates diversified social, educational, recreational, and cultural programs within a Jewish setting.