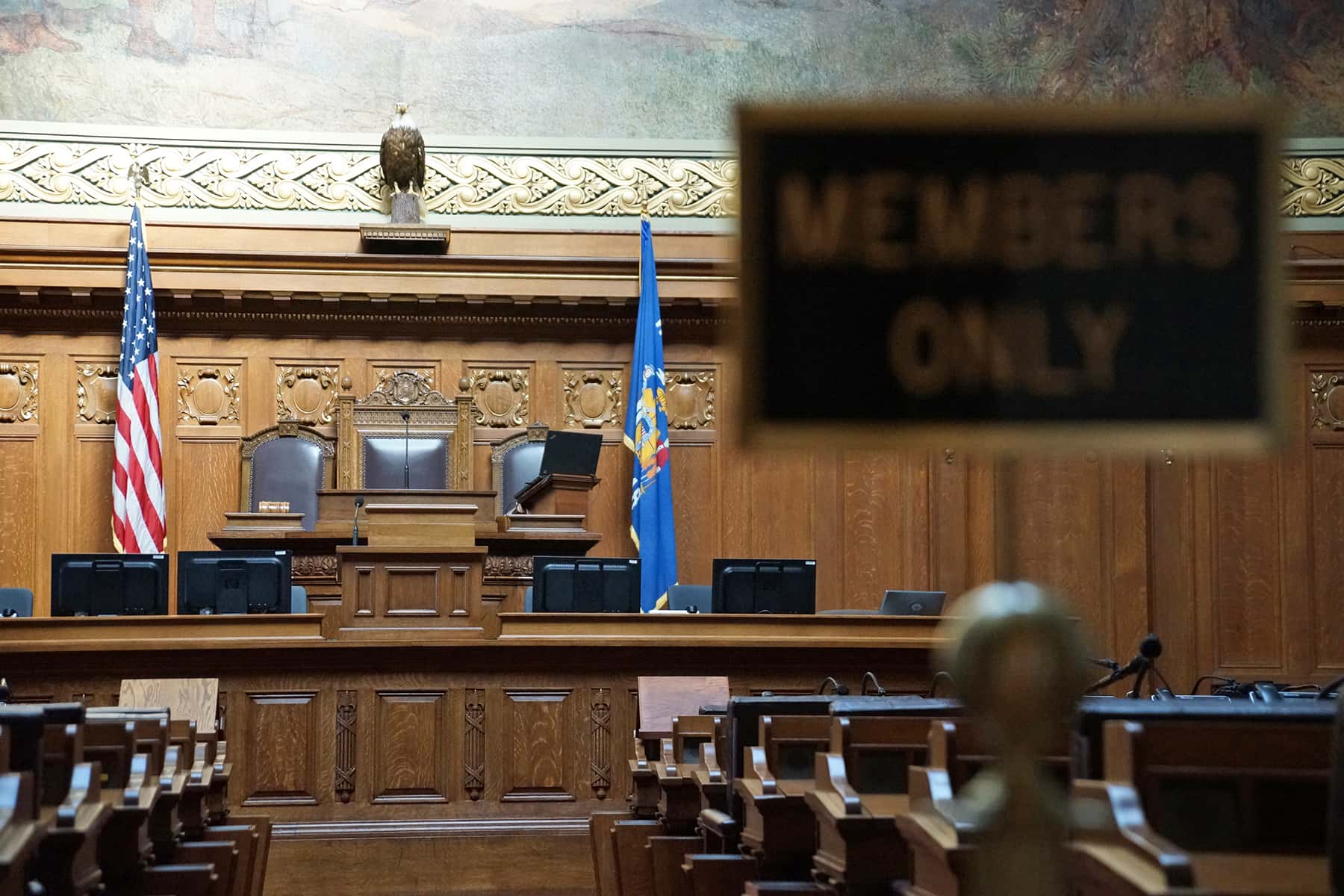 The Trump campaign and Republicans have offered no evidence to support their desperate claims of widespread election irregularities, which have systematically been debunked. Yet, Wisconsin Assembly Speaker Robin Vos, who has been for years dodged accusations of election rigging, called for an investigation of Wisconsin's presidential election just days after preliminary results showed President Donald Trump lost the state to Joe Biden by fewer than 21,000 votes – roughly the same amount that Trump won by in 2016.
"I am directing the committee to use its investigatory powers under Wisconsin SS 13.31 to immediately review how the election was administered. With concerns surfacing about mail-In ballot dumps and voter fraud, Wisconsin citizens deserve to know their vote counted. There should be no question as to whether the vote was fair and legitimate, and there must be absolute certainty that the impending recount finds any and all irregularities," said Vos.
The false claim made by Vos about "the inefficiency of Milwaukee's central counting of absentee ballots," was also deliberately misleading. By state law, the city could not process some 160,000 absentee ballots until 7:00 a.m. on Election Day. The GOP-controlled Legislature wrote that restriction, and have made no previsions since to remedy the problems it has created for election clerks.
"I am dismayed at the statement given by Representative Vos earlier. The Wisconsin Elections Commission, and the seventy-two county elections directors and their staffs performed at the highest level possible, ensuring that Wisconsin's vote tallies were completed with the utmost professionalism and transparency," said Representative Myers. "While Representative Vos praised election workers in one breath, his words became a dagger when he suggested that Milwaukee's central counting of absentee ballots was inefficient."
Vos has been documented expressing his aversion to Wisconsin's most populous cities, having said after the 2018 gubernatorial election, "if you took Madison and Milwaukee out of the state election formula, we would have a clear majority."
Vos has helped maintain Republican control of the legislature by redrawing district maps to make it impossible for Democrats to earn representation that reflects their population and vote. The gerrymandering also give a disproportionate say in how state funds are distributed. The result is, funds are syphoned away from urban areas to support rural communities, which is by definition socialism.
"Perpetuating falsehoods of impropriety is an assault on our democracy. And using public dollars to fund a political witch hunt is sorely un-American," added Representative Myers. "I urge the speaker to focus on the next session and support passage of legislation that would allow absentee ballots to be counted prior to Election Day."
Bipartisan bills were introduced to the Legislature last session, that sought to streamline the elections processes. But GOP leadership did not allow them to be debated in the state senate. Assembly Minority Leader Gordon Hintz said that he was always open to finding ways to improve elections, but questioned the intent of the investigation and assertions by Vos.
"They seem to be promoting narratives that have been used in the past to undermine the credibility and trust in high voter turnout from some of our biggest cities," Hintz said. "It's hard to look at this any other way."
Milwaukee Alderman Michael J. Murphy said that using the Legislature's power to investigate the election results was both unwarranted and unnecessary. He pointed out that no evidence had been provided to suggest Wisconsin's election process was anything but exemplary.
"The notion of inefficiency existing at Milwaukee's central count that could have impacted the election is simply ridiculous," said Alderman Murphy. "The COVID-19 pandemic forced this election to proceed unlike any other, and in Milwaukee our Election Commission staff spent countless hours to produce an infrastructure that allowed residents to cast their votes in a safe and efficient manner."
Thousands of poll workers volunteered from the area, stepping up to support both the election and their fellow residents. Alderman Murphy felt that those individuals deserved gratitude and appreciation, not having their effort needlessly dragged through the mud in an attempt to subvert an election outcome he did not like.
"The people of Wisconsin have spoken," Alderman Murphy added. "Perhaps instead of trying to undermine this election, the Speaker should spend more time working to combat the ongoing COVID-19 pandemic and providing relief to families and businesses in need."