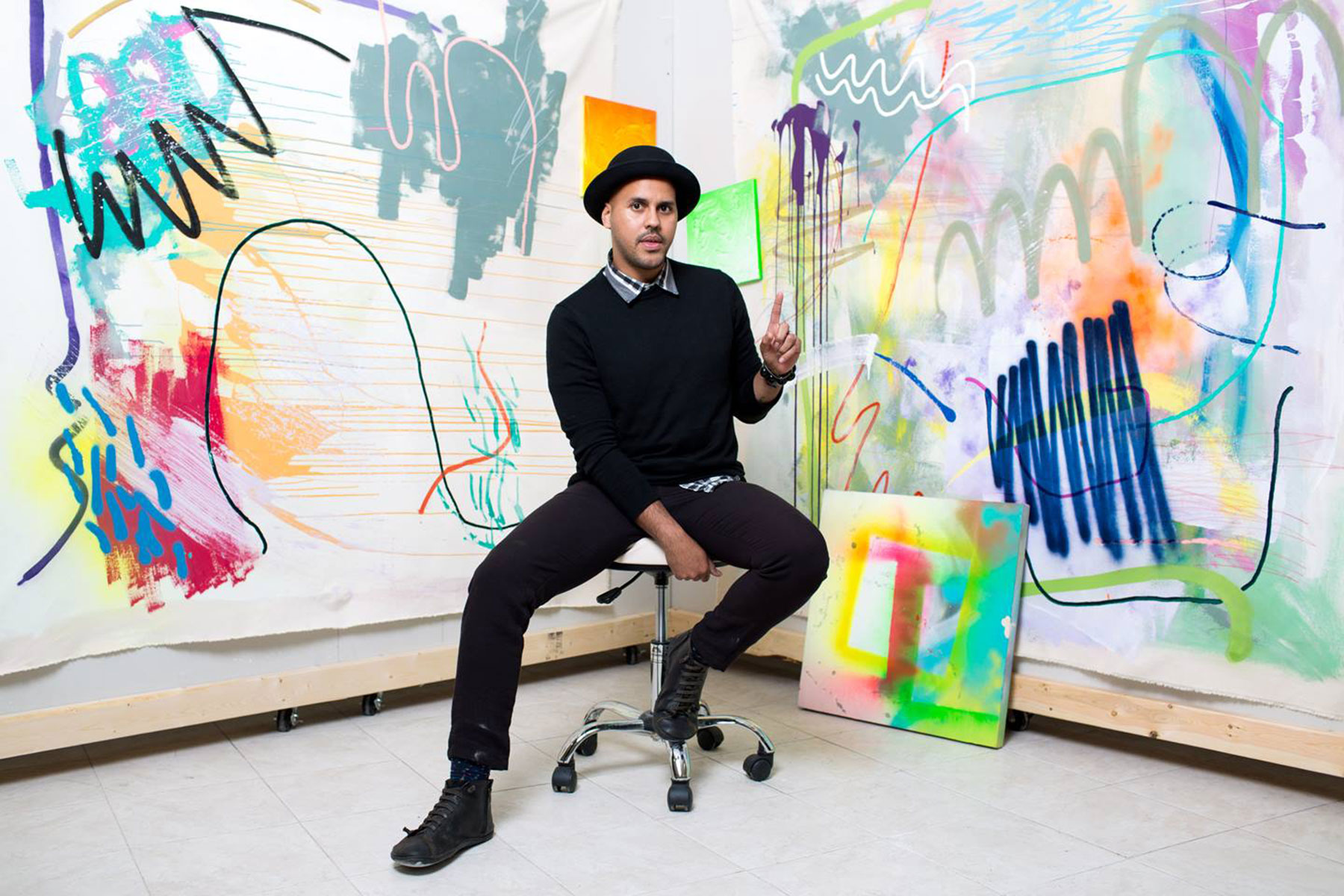 Envisioning a unique hub for creative expression, Artists Working in Education (AWE), in partnership with Milwaukee Public Library, announced on March 22 that they are finalizing plans for the implementation of a $150,000 "Our Town" grant from the National Endowment of the Arts (NEA) which will fund Gathering Art, Stories and Place, a project that will be housed at the Milwaukee Public Library Mitchell Street Branch.
The project, which was awarded the NEA grant in 2017, is in collaboration with many community partners, including artists Sonja Thomsen and Adam Carr and storytelling organization Ex Fabula. Partners are seeking to build on the 2014 public art project, Listening to Mitchell, which invited Historic Mitchell Street neighbors and the community at-large to celebrate the dynamic main street's diversity through their own stories, activated by multi-media art forms throughout the corridor.
To launch this exciting initiative, Artist Working in Education has selected its first artist in residence at the Milwaukee Public Library Mitchell Street Branch, Milwaukee-based visual artist Erick Ledesma.
"I'm honored to have been selected, and thrilled to continue building on our accomplishments in and out of the Milwaukee area," said Ledesma. "I believe we build trust and respect for others witnessing how they process ideas-concepts when we spend time creating things together. Having those types of connections, to me, is crucial for building community and dialogue. All of this can be accomplished through art."
Last year, Ledesma was chosen as the first-ever Artist in Residence for the Cesar E. Chavez Business Improvement District, an effort to make Cesar E. Chavez Drive and the Clarke Square neighborhood a destination for cultural and business development. Ledesma recently returned to the United States from Puerto Rico, where he took supplies to help with rebuild the island after Hurricane Maria.
"AWE is enthusiastic to tell the stories of Historic Mitchell Street through public art," said John Kowalczyk, a program director at AWE. "Our professional artists will nurture the imaginations of community members by bringing creative visual arts experiences directly to them in and around the Milwaukee Public Library Mitchell Street Branch. Meaningful arts programming helps youth develop new ways of seeing the world, enhanced inquisitiveness, creativity, flexibility, imagination and confidence."
Throughout 2018, Ledesma will be specifically engaging youth in the process of public art making at the Milwaukee Public Library Mitchell St Branch. In addition to the artist in residence program, community programming lead by AWE's truck studio will be held at the Mitchell Street Library branch on the last Saturday of every month.
"Historic Mitchell Street encompasses some of the most dynamic blocks in our city, and is also home to our newest and most technologically advanced branch library," said Milwaukee Public Library Director Paula Kiely. "We have made a commitment to foster creativity in our new library environment and Gathering Art, Stories and Place will do that while also celebrating the energy and diversity of the residents, employers and visitors to Historic Mitchell Street. We are so proud to partner with AWE and ExFabula to showcase and celebrate the richness of our talent right here at home."