AmeriCorps programs that serve Milwaukee receive $2.4M in funding to expand community assistance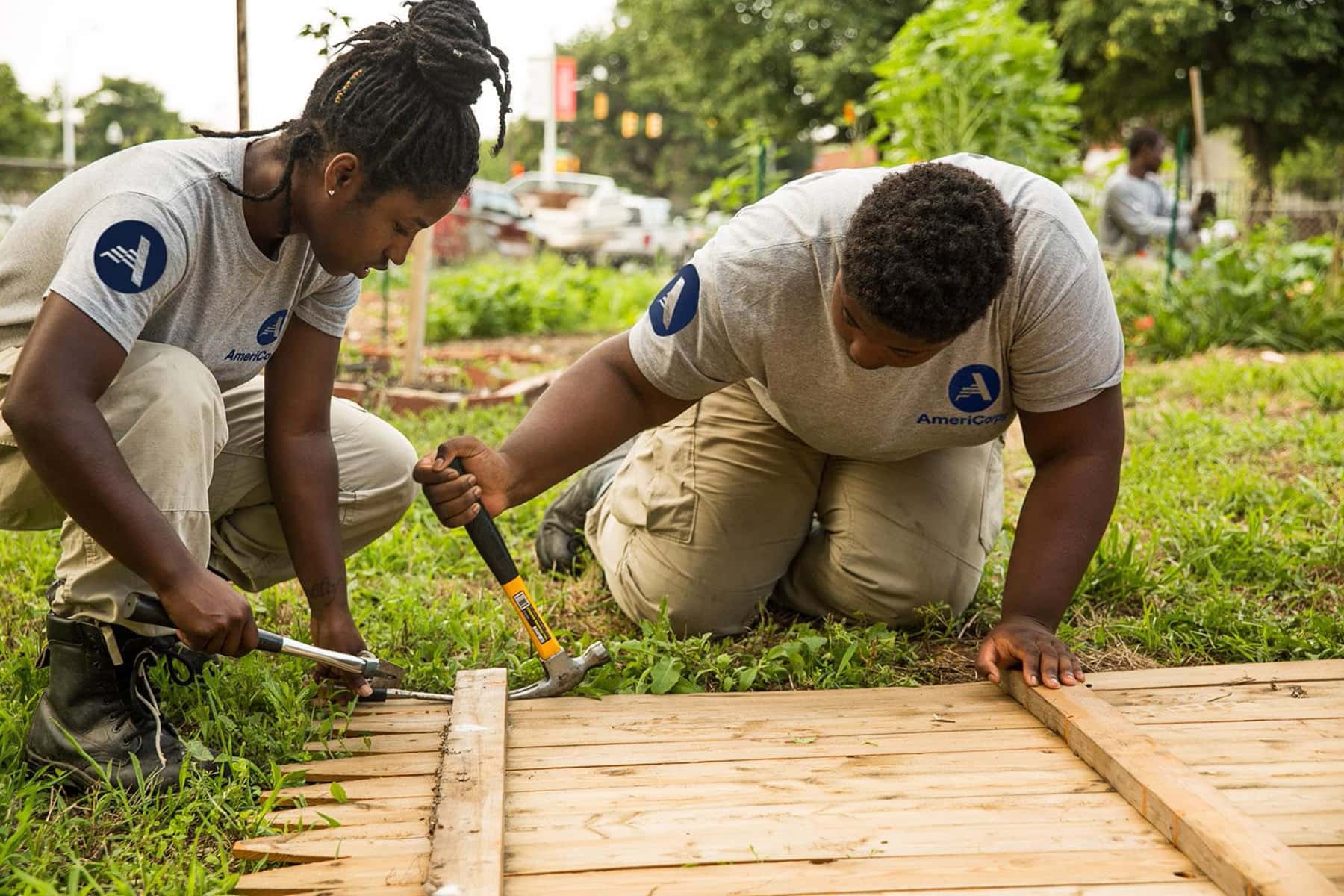 Serve Wisconsin announced on September 20 that Wisconsin had received nearly $8.1 million in grant funding from AmeriCorps, the federal agency for national service and community volunteerism.
Included within those funds are $2,417,154 in AmeriCorps funding for ten AmeriCorps programs specifically centered in the Milwaukee area, with several other statewide programs also having members serving in Milwaukee.
"This funding will put 888 AmeriCorps members on the ground, including over 300 members in the Milwaukee area, to help our local communities as our state continues to grapple with the effects of COVID-19," said Jeanne Duffy, Executive Director of Serve Wisconsin.
The funding will support the following Wisconsin AmeriCorps programs:
Boys and Girls Clubs of Greater Milwaukee AmeriCorps – Academic and Career Planning: 23 AmeriCorps members provide college preparation and career readiness programming, including academic tutoring, assistance with college exploration and application, and job readiness and financial literacy education to low-income high school students.
Boys and Girls Clubs of Greater Milwaukee – ClubCorps: 104 AmeriCorps members provide targeted programming for youth (ages 5-18) in one of five core areas: Education, Arts, Social-Emotional Development, Leadership & Service, and Sports, Recreation & Environmental Education. AmeriCorps members will provide in-school or after-school academic enrichment for children in a small group or individualized format, including as early literacy instructors for the SPARK Early Literacy Program. They will develop, manage, and implement a comprehensive art program and serve youth in visual and performing arts through after-school and summer programming. They will also provide social emotional development through after-school based small group social-emotional instruction as part of the INSPIRE HOPE initiative. Additionally, AmeriCorps members will lead youth in programming that promotes responsibility and community service, provide environmental education activities at Camp Whitcomb-Mason, and provide sport-specific after school programming to local youth.
College Possible Milwaukee: 42 AmeriCorps members provide intensive coaching and support to low-income high school and college students in order to make college admission and success possible.
Marquette University – 414 Fellows: 30 AmeriCorps members will engage low-income children ages 0-3 in one-on-one and group literacy and language building activities to increase school readiness through gains in language and literacy skills.
Milwaukee Christian Center, Inc. – YouthBuild: 23 AmeriCorps members make a tangible impact on their community through the construction of affordable, energy-efficient housing and accessible home modifications, while gaining job and leadership skills, improving their education and developing community through service.
Milwaukee Public Library: This program is being developed with a planning grant. The program will increase K-12 student access to library resources and literacy-based activities. AmeriCorps members will provide support to students at local schools during the day, provide after-school programming and support at the library branch closest to these school, and summer reading outreach programming.
Public Allies Milwaukee: 45 AmeriCorps members work to enhance and expand the capacity of nonprofit organizations to deliver critical direct services to Milwaukee residents.
Sixteenth Street Community Health Centers: 13 AmeriCorps members will expand the delivery of medical, behavioral, environmental health, and social services programming to individuals from low-income families and areas with shortages of medical professional care. AmeriCorps members serve as health resource navigators and enhance educational programming for women's health, obesity, chronic illness, inclusive care for the elderly, and other medical needs.
Teach For America: 30 AmeriCorps members lead classrooms across the city of Milwaukee while growing and strengthening the movement for educational equality and excellence.
YMCA of Metro Milwaukee: 10 AmeriCorps members will work with PreK-6th grade students improve academic success and promote social emotional development through tutoring, coaching, and additional classroom support in before and after school programs and assisting in summer learning activities as wellness coordinators during summer day camps.
AmeriCorps' unique model means the Wisconsin AmeriCorps programs will leverage an additional $6.5 million from the private sector, foundations, and other sources, including over $1.9 million from the Milwaukee area – further increasing the return on the federal investment for Wisconsin communities.
"These AmeriCorps members will continue and expand upon the service of the Wisconsin AmeriCorps members who have served over 750,000 hours since the beginning of the COVID-19 pandemic," added Duffy. "The service by these new AmeriCorps members will be critical in providing assistance with local recovery efforts and in tackling some of the toughest problems in Wisconsin, many of which have been exacerbated in recent months, including the opioid epidemic, the academic achievement gap, healthcare access, and housing shortages for low-income families.
AmeriCorps members make a difference through their service by educating students for the 21st century workforce, supporting veterans and military families, completing conservation projects, tackling the opioid epidemic, promoting economic opportunity in our communities, helping people to live healthier lives, and through several other projects to make their local communities stronger. Additionally, they have played a critical role helping communities throughout the United States recover from flooding, hurricanes, wildfires, and other national disasters.
For the past year, thousands of AmeriCorps and AmeriCorps Seniors members across all 50 states and U.S. territories have continued their service, quickly adapting to meet the changing needs caused by the pandemic. Dedicated members have persisted to support communities as they respond and recover from the impact of COVID-19, developing new ways to deliver the same services to keep both themselves and those they serve safe.
Every year, 75,000 AmeriCorps members serve through thousands of nonprofit, community and faith-based organizations across the country. Since 1994, AmeriCorps members have provided more than 1.6 billion hours of service and earned nearly $4 billion in education awards to pay for college or pay back student loans. Included within those numbers are the more than 28,000 Wisconsin residents have served approximately 43 million hours and earned education awards totaling more than $109.7 million.