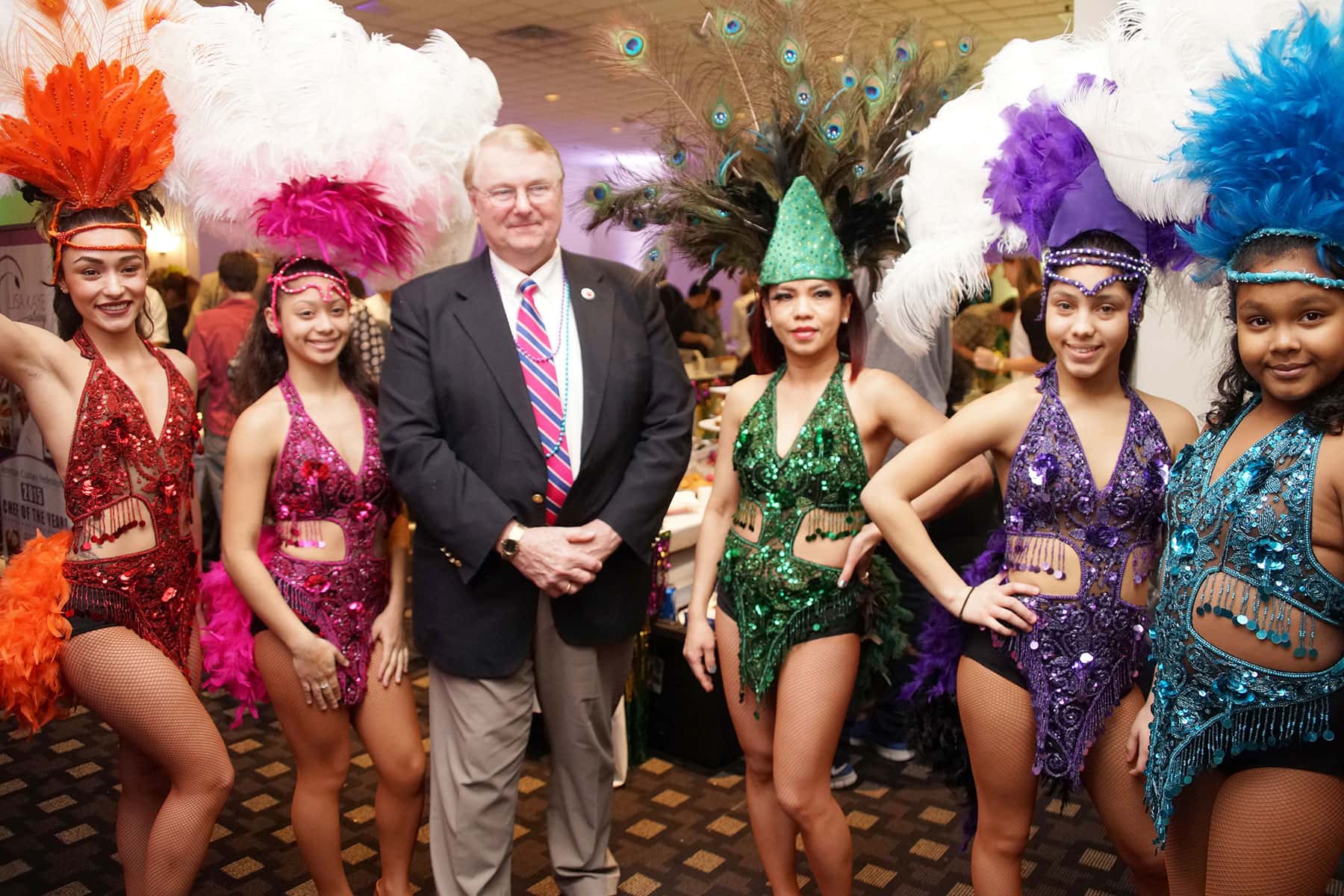 The Urban Economic Development Association (UEDA) held its 8th annual Carnival Milwaukee at the Zoofari Conference Center on February 27. The event celebrated all of Milwaukee's ethnic and cultural heritages, and highlighted area businesses that contribute to the local economic vitality.
Carnival refers to the festive period that happens before the Christian tradition of Lent in the liturgical year. And Milwaukee is already well known as a city of festivals. Held during the international Carnival season, Carnival Milwaukee joined with people from Brazil to New Orleans as they celebrate their own regional traditions of Carnival.
"This fundraiser helps UEDA fulfill our mission to facilitating the professional development of individuals and organizations working in Wisconsin," said Kristi Luzar, executive director, who previously served as longtime deputy director of programs.
"As administrator for Take Root Milwaukee, for example, UEDA works with over fifty-five private, public, and nonprofit members to connect individuals and families to local resources they can trust," explained Luzar. "In 2014, Take Root Members provided services to more than 8,440 low to moderate income homebuyers, assisting them to buy a house, strengthen their finances, keep their home, or make much needed repairs."
Incorporated in 1997 as a 501(c)(3) organization, UEDA also supports the community by focusing on local job creation, with collaborative work in the areas of public transportation and the regional food economy.
Performances during the event included live Afro-Caribbean & Latin Jazz music performed by De La Buena, and the Salsabrosa Dance Company. Over three hundred guests attended the charity gathering, and enjoyed food tasting from local restaurants and caterers. The exotic dishes showcased culinary specialties from Jamaica to Germany to Thailand.
There were over twenty food tasting providers, which included: Antigua Latin Restaurant, Baked Custom Desserts, The Big Eazy, Cakes by Linda Kay, Casa Noble, Cempazuchi, China Gourmet, Colectivo Coffee, Fusion & Spice Catering, Garfields 502, Green Hearts LLC, HeartLove Place, Irie Zulu, Larry's Hoagies & Bar-B-Que Station, Lisa Kaye Catering, Martha's Pimento Cheese, Pepper Pot Catering, Speed Queen BBQ, Taste and More by Renee, Terri Lynn's Express Thai Lotus, Xankia, and Zarletti Restaurant.