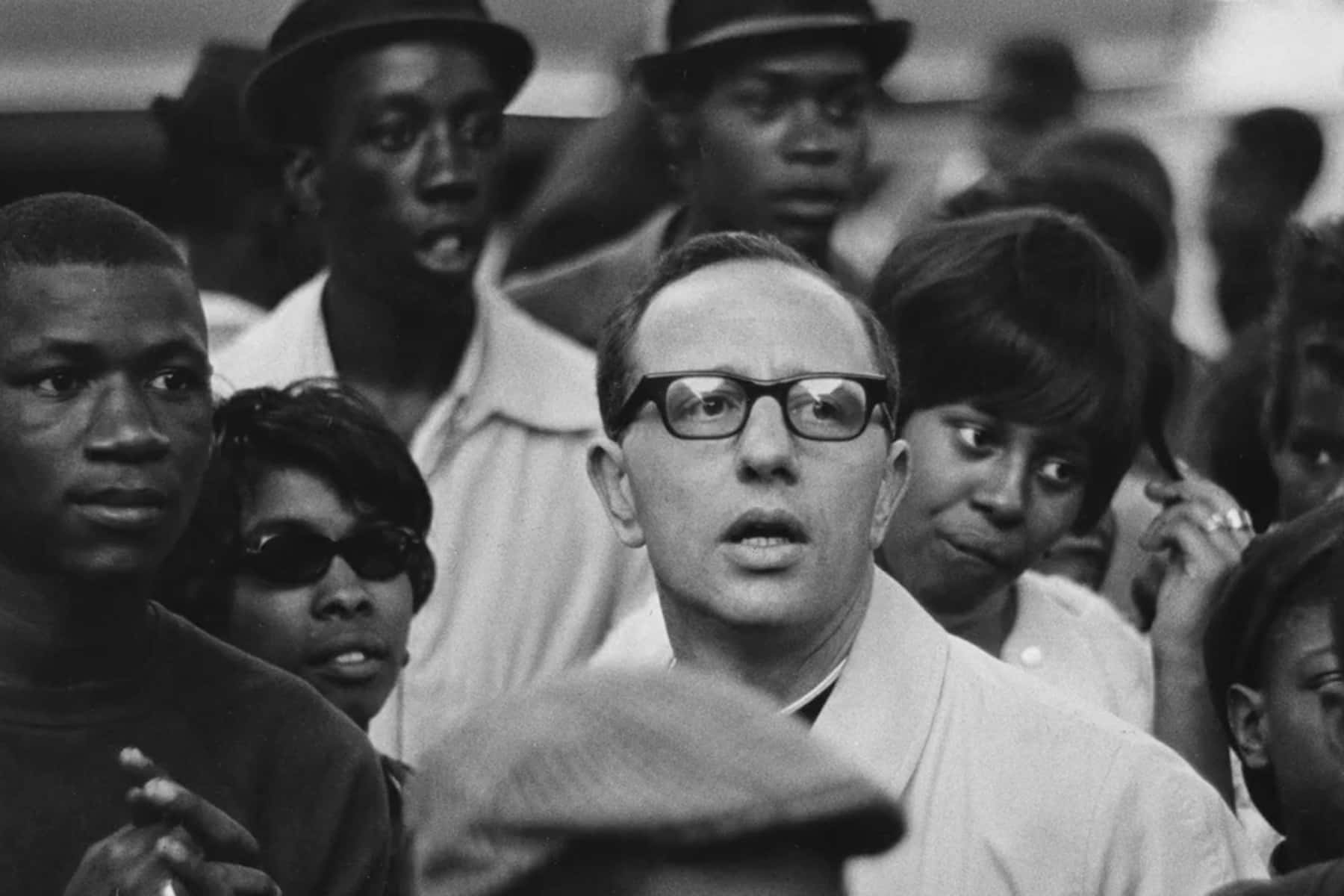 Milwaukee-based creative studio 11th Story recently released a youtube trailer teasing a new documentary about the life of local Civil Rights leader, Father James Groppi.
Expected sometime in 2020, the new film uses TV footage of Father Groppi from the late 1960s, along with photos and recorded interviews. This will not be the first documentary about him, and other than some highlights of his activism the trailer provided little else to explain this version's narrative.
We'll uncover the story within the story of segregation in Milwaukee of a clergyman who questions a religious institution in order to pursue his higher conscious. As lifelong artists, we will peer through the narrative to the nuances of meaning and implications behind the legacy as a tool of empowerment for today's activists.
James Groppi was born on November 16, 1930, after his parents emigrated from Italy. He grew up in the Milwaukee neighborhood of Bay View, with all 11 brothers and sisters working in the family grocery store.
As he grew up and went to school, the African-American population of Milwaukee jumped from 15,000 after World War II to 100,000 in 1970. During that era, historians referred to the city as the "Selma of the North," due to being one of the most racially segregated cities in the United States. With an increase of 600 percent concentrated in the "Inner Core" of Milwaukee, the gap in fair housing and employment wage was a calamity that Father Groppi, a white Roman Catholic priest, dedicated his vocation to rectify.
During the nearly two decades as a controversial human rights activist, Father Groppi captured the national spotlight. He took a message about freedom from the pulpit to the streets, as his inner city pastoral experience at Saint Boniface church shifted his mindset from existentialism to pragmatism. His mission was building a bridge to cross-cultural relationships through provocation and agitation.
On the heels of the Last Great Parade, a mass march from Selma to Montgomery headed by Martin Luther King, Father James Groppi carried the civil rights torch through the slums of his hometown. On August 28, 1967, he lead over 200 constituents, including members of the Milwaukee Youth Council of the NAACP, "from Africa to Poland"* across the 16th Street viaduct bridge, to the nearly all white south side. His August 1968 march would last 200 consecutive days.
Father Groppi lit a fire under the feet of civic leaders. Mayer Henry W. Maier called on the National Guard and imposed a curfew to block Groppi's marches. By stepping out of his "white privileged" comfort zone to fight social injustice, Father Groppi set aside his reputation and job security to relentlessly challenge the limitations of civic and religious institutions.
The story of Father Groppi and the Civil Rights Era remains a fascinating lesson, and infrequently told history about Milwaukee, that remains relevant to ongoing cultural conversations about the city's condition and future.