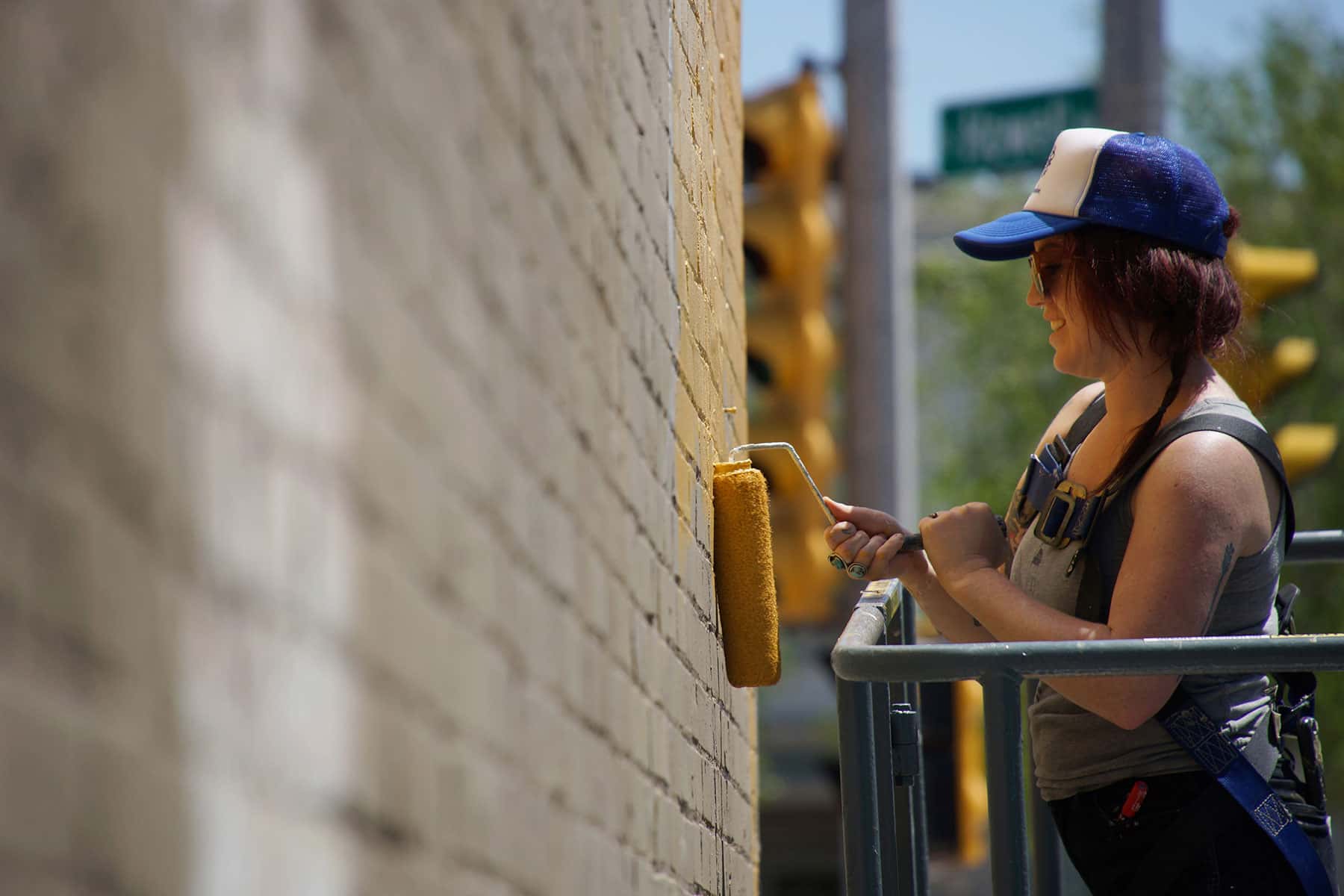 The City of Wauwatosa is seeking submissions from artists for its summer project, a new corridor of outdoor murals clustered around the East Tosa area near North Avenue and 68th and 69th Streets.
There will be up to six new murals installed in a tightly concentrated area when artists are finished installing in July. The grouping of walls will be within walking distance of each other, so visitors can explore the city, discover nearby businesses, and pose with the murals. Funding for the work is coming for by Wauwatosa's Tourism Commission, and it is not limited to local artists. The commission wants to create a mural district to enhance tourism in the city.
"We are open to having a mix of both local and national talent," said Alderman Joel Tilleson. "This project is going to be great for our community."
Alderman Tilleson has supported the mural corridor since it was first proposed. The project is being coordinated by Wallpapered City, the artist-led working group that manages Black Cat Alley and the Bay View Street Canvas project, as well as other public and commercial art projects in the area.
Walls identified for the project include the east-facing wall of Cranky Al's donut shop, the west-facing wall of the Nobleman barber shop, the west-facing rear wall of Tosa Yoga, the east-facing wall of BelAir Cantina, an upper area of the west side of the historic Rosebud Cinema, and perhaps most unusually—the entirety of the Voline service Station, a classic gas station located across the street from Cranky Al's.
Artists have six weeks to prepare their proposals with a deadline for submission due June 1. The selected artists will be announce on or around June. The Call for Artists can be downloaded from the Wallpapered City website.
The public art projects are tourism initiatives funded through hotel/motel tax revenue, not property tax dollars.
Site 2: The Voline Service Station
Site 5: The Rosebud Cinema
© Photo
Lee Matz and Wallpapered City