Walnut Way moves forward with development of next phase for Innovations and Wellness Commons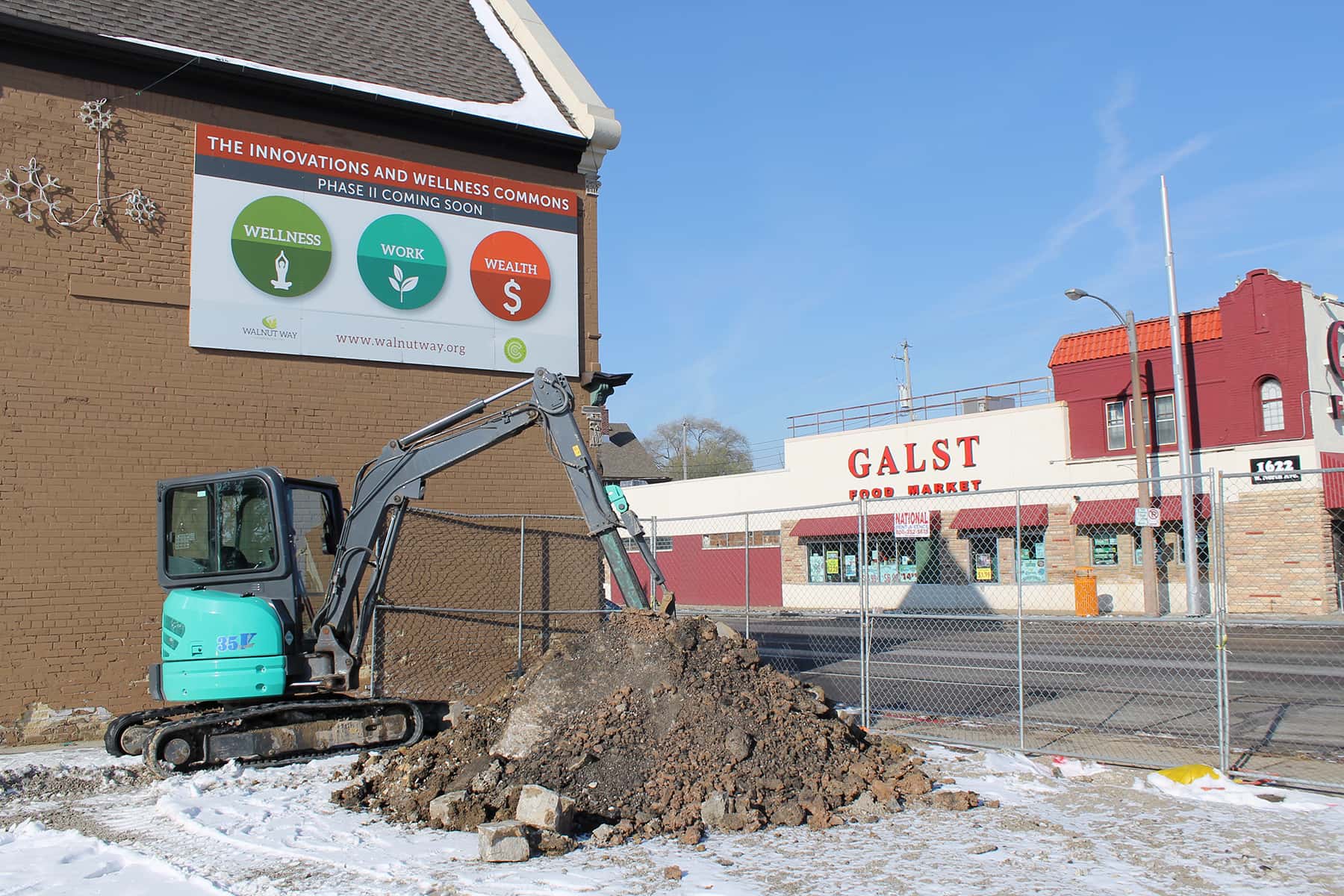 The Walnut Way Conservation Corporation is taking the next steps forward in Phase II of the Innovations and Wellness Commons (IWC), with an expected completion projected for July 2020.
Phase II is a commercial development project focused on health and wellness services. Walnut Way is ready to break ground on Phase II of the project. As a neighborhood-based nonprofit known for its innovative work in wellness, environmental conservation, and economic development, Walnut Way has secured JCP Construction as the General Contractor and Emem Group as the Real Estate Owner Representative.
"We have established an amazing team of local development professionals whose values and mission are align with our mission at Walnut Way," said Antonio Butts, Walnut Way Executive Director.
Emem Group has a successful history in construction management and socially responsible renovation projects in Lindsay Heights. Emem Group was founded by Michael Emem in 2014, who has 14 years of experience in workforce diversity practices, commercial, residential, and multi-family projects.
"JCP Construction will be our General Contractor on the project," said Butts. "They historically employ a workforce that demonstrates their commitment to diversity and echoes the make-up of the community in which we serve. In addition, they have a strong track record."
JCP Construction's portfolio includes the Milwaukee Bucks Arena, Milwaukee Mitchell Airport, and Northwestern Mutual.
The Innovations & Wellness Commons is a two-phased project. Phase I was a complete renovation of an existing building and was completed in 2015. Its tenants include Milwaukee Center for Independence which operates a commercial kitchen, Fondy Food Center offices, and Basia Rose Designs.
The new construction for Phase II will be a 5,470 square foot 1.5 story building. built on the parking lot adjacent to Phase I. Phase II will include a 2,000 square foot rooftop terrace and convening space overlooking North Avenue, that will serve as a community gathering space for up to 130 people.
Phase II focuses on health, wellness, and employment pipeline support for wellness professionals to improve individual health and strengthen a culture of wellness in Lindsay Heights.
"The Commons is a direct response to a demand for wellness services and desire for local business owners to grow and scale their services. We know that over 56% of commercial properties in the Lindsay Heights are blighted, making it difficult for small business owners to renovate and move into businesses in the area to serve their clientele without significant financial backing," added Butts. "Phase II is two-fold. We can support local business owners by offering affordable, ready to use spaces and create a hub for residents to receive services that focus on their well-being."
Confirmed tenants include: Wisconsin Area Health Education Centers, Living Well by Marrika (counseling), Perseverance Health and Wellness (nutritionist), Universal Minds (counseling) and Perspectives (counseling), and Saving Ourselves (counseling and programs).
© Photo
Walnut Way Conservation Corporation