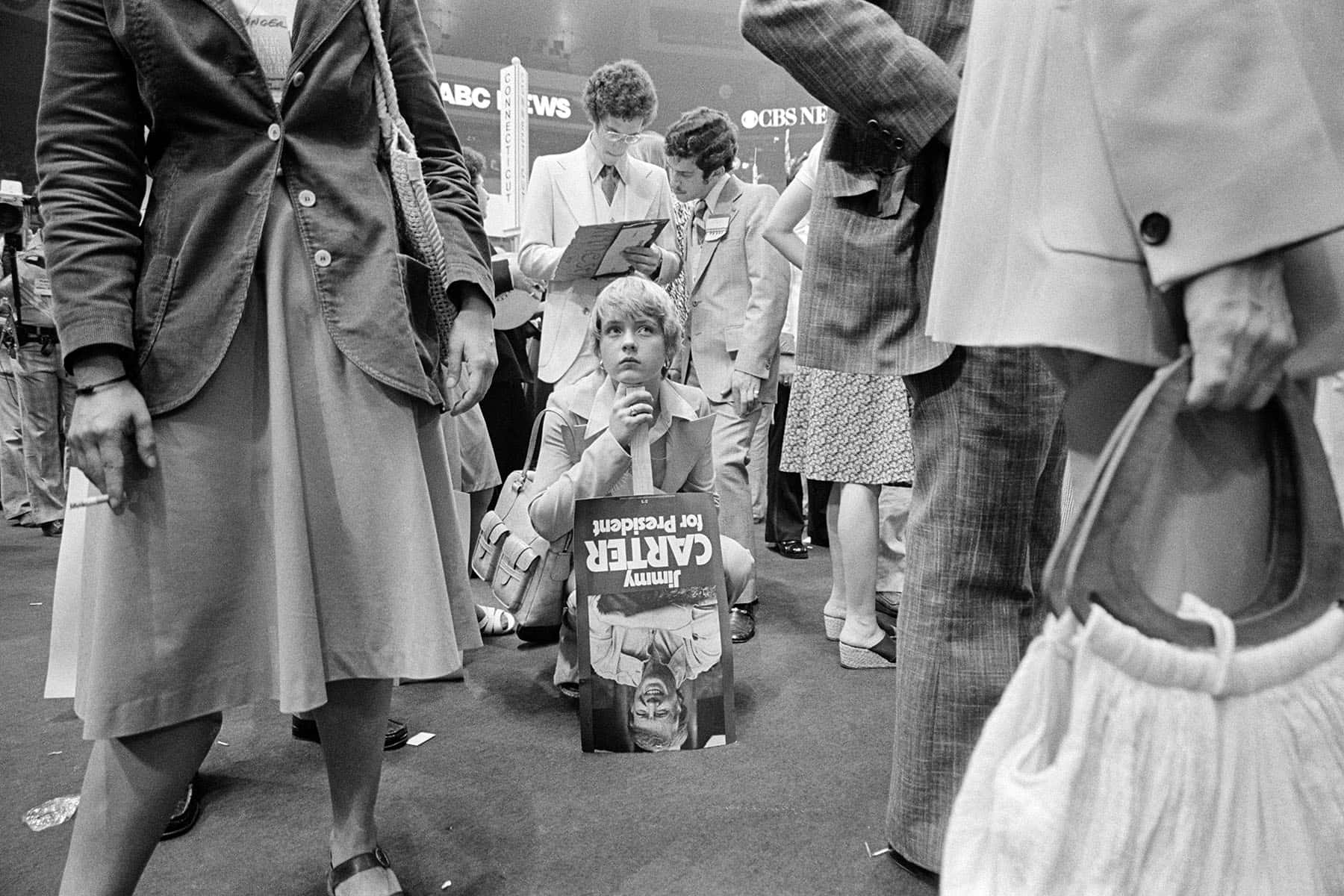 A new exhibition at the Milwaukee Art Museum highlights the four decades of work of documentary photographer Susan Meiselas, and is the first to focus on the artist's long-standing commitment to working with and sharing the stories of women.
"Susan Meiselas: Through a Woman's Lens" presents never-before-shown photographs alongside iconic series that raise challenging questions about the documentary practice and the relationship between photographer and subject.
"Susan Meiselas's collaborative and participatory practice honors community," said Lisa Sutcliffe, Herzfeld Curator of Photography and Media Arts. "By intuitively following her own instincts over the course of her career, Meiselas has built a unique body of work that examines the many lives and stories of women that might have otherwise been overlooked. Her inclusive process brings a diverse array of voices to bear on issues from human rights to civil conflict, and encourages us to become more responsible in how we consume and interpret images."
Throughout her nearly fifty-year career, Meiselas has consistently focused her lens on what she believes the wider public needs to see, including women living and working at the edges of the mainstream. Her subjects have ranged from carnival strippers at county fairs to women engaged in resistance in Central America. Collaboration is an integral part of the artist's practice, and she works closely with her subjects to bring their voices to the issues they face, often returning to communities she has photographed to reconnect and examine how their perspectives have changed over time.
The exhibition opens April 17 and features selections from the artist's earliest series, including 44 Irving Street, Prince Street Girls, and Carnival Strippers; vivid color photographs Meiselas made during the Sandinista revolution in Nicaragua; and never-before-shown pictures of women training in the U.S. Army, as well as an examination of the experience of a Filippino mail-order bride.
The exhibition will also debut photographs that Meiselas took at the Democratic National Convention in 1976, which examined the role of women in the party. Milwaukee is hosting the Democratic National Convention in July 2020, and Meiselas will return to the city to again photograph this pivotal moment.
"I am excited to have this opportunity to share some of my lesser-known work from the 1970s and reflect on how my practice has evolved," said Meiselas. "It is especially unexpected to revisit my photographs from the 1976 Democratic National Committee here at the site of the 2020 convention in Milwaukee."
Since 1976, Meiselas has been a member of international photographic cooperative Magnum Photo. The cooperative is comprised of some of the world's most renowned photographers, who "share a vision to chronicle world events, people, places and culture with a powerful narrative that defies convention, shatters the status quo, redefines history and transforms lives."
In 2019, Meiselas received the Deutsche Börse Photography Foundation Prize Prize for her survey show Mediations, which was organized with the Jeu de Paume in Paris and later traveled to the San Francisco Museum of Modern Art. She was also the first winner of the Women in Motion photography prize at the Recontres d'Arles festival. She has received numerous additional awards, including a MacArthur Fellowship in 1992.