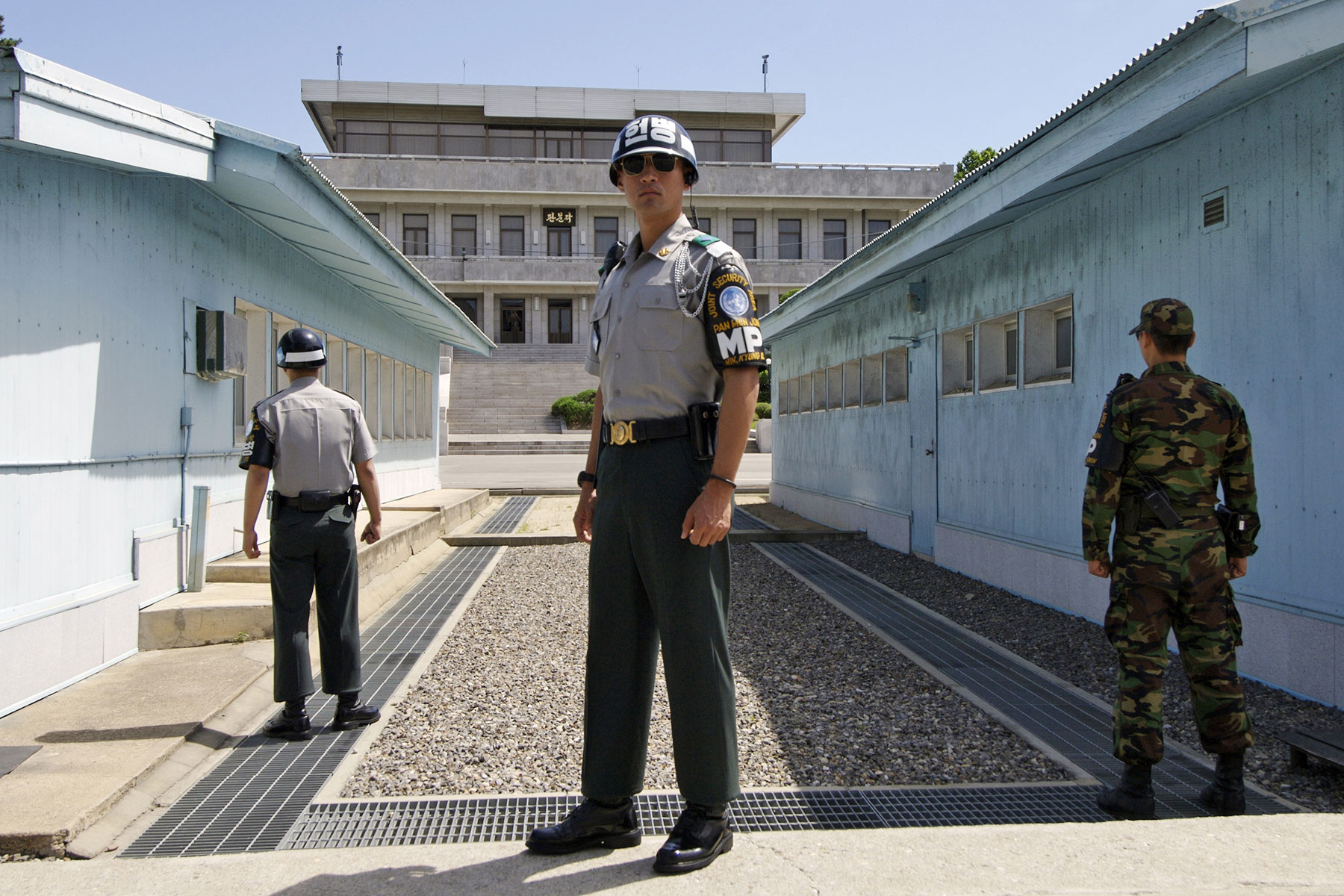 I am a Korean American woman, a mother, a teaching artist, and a cultural consultant living in the Milwaukee area. I am proud of my Korean heritage and my country of birth.
This year South and North Korea were highlighted numerous times in the American media, as well as in the international arena. I said to myself, finally something positive about Korea is on the news. I was overcome with joy to see the united Korean athletes competing together during the Pyeong Chang Winter Olympics, as well as the recent coverage of the South Korean and North Korean leaders declaring their commitment to peace at Panmunjeon, along the DMZ. This year's developments, more than ever, is powerfully inspiring. I feel something special will truly happen diplomatically and lead to a united Korea.
My family's story is painful like many stories from the division. It is not unique, but just one story of separation out of thousands. My mother and her family were forced to flee their city in the northern most province of Korea, Hamgyong Do, when the Korean War broke out in 1950.
My mother was only 6 years old at that time and remembers her family's terrifying experience of escape, hiding, and hunger. She said that one night they covered her baby brother's mouth tight to stop him from crying. His loud cries could have easily alerted the North Korean soldiers to their hiding place.
My mother eventually met my father, who was born in the Southeast province of Gyeongsang Nam Do, while working in Seoul. It is fascinating that my mother, born in the North, meets and marries my father, a young man from the southernmost part of Korea. My parent's union in 1968 symbolizes for me, the potential of peace and reunification.
Although we Koreans are still divided geographically, we as a people are not divided. I remember my grandfather's wishes when he was still alive. He always shared his desire to go back to his hometown in the North and be buried back there, despite his deeply anti-communist political views.
My mother, almost 75 years old now, is still skeptical and worried about reunification and has many painful memories of the war. She was not as excited as I was about the recent peace summit. I was initially disappointed with her reaction, but I also remembered that the Korean people have been divided since 1953 when the armistice was signed. It has been too long, too many promises made, and too much time has passed. She has simply buried the pain away, deeply.
This peace summit, however, is a powerful and meaningful to me. Instead of thinking about division and conflict, when we discuss Korean politics and Korea in the global context, I want Koreans in the US to focus on how we can ALL come together.
I will eagerly wait for the day when we, the Korean people from both sides, will become one. So I keep thinking about those young athletes walking in at the Opening Ceremony and my grandfather's longing for unification.
When I teach Korean Traditional Drumming at Milwaukee Public Schools, we often start the conversation that I am Korean and students have asked time and time again, if I am from North Korea. I usually say no and lecture about my city of birth, Seoul, and how I was born in the South and how Koreans are divided and North Koreans cannot come to the United States.
But now I have hope and reason to say that I am from one Korea and not just a North or South Korea.
I challenge everyone to support the efforts of organizations like Peace Action Wisconsin, Veterans for Peace, and the United Nations Association of Greater Milwaukee and other peace building groups in our city and beyond. We need voices to express their desire for peace to elected officials and national policy makers to work for change. Even in Milwaukee, and around Wisconsin's ethnically Korean population, we can have an impact on the peace process in Korea.
© Photo
Jeon Han / Inter-Korean Summit Press Corps