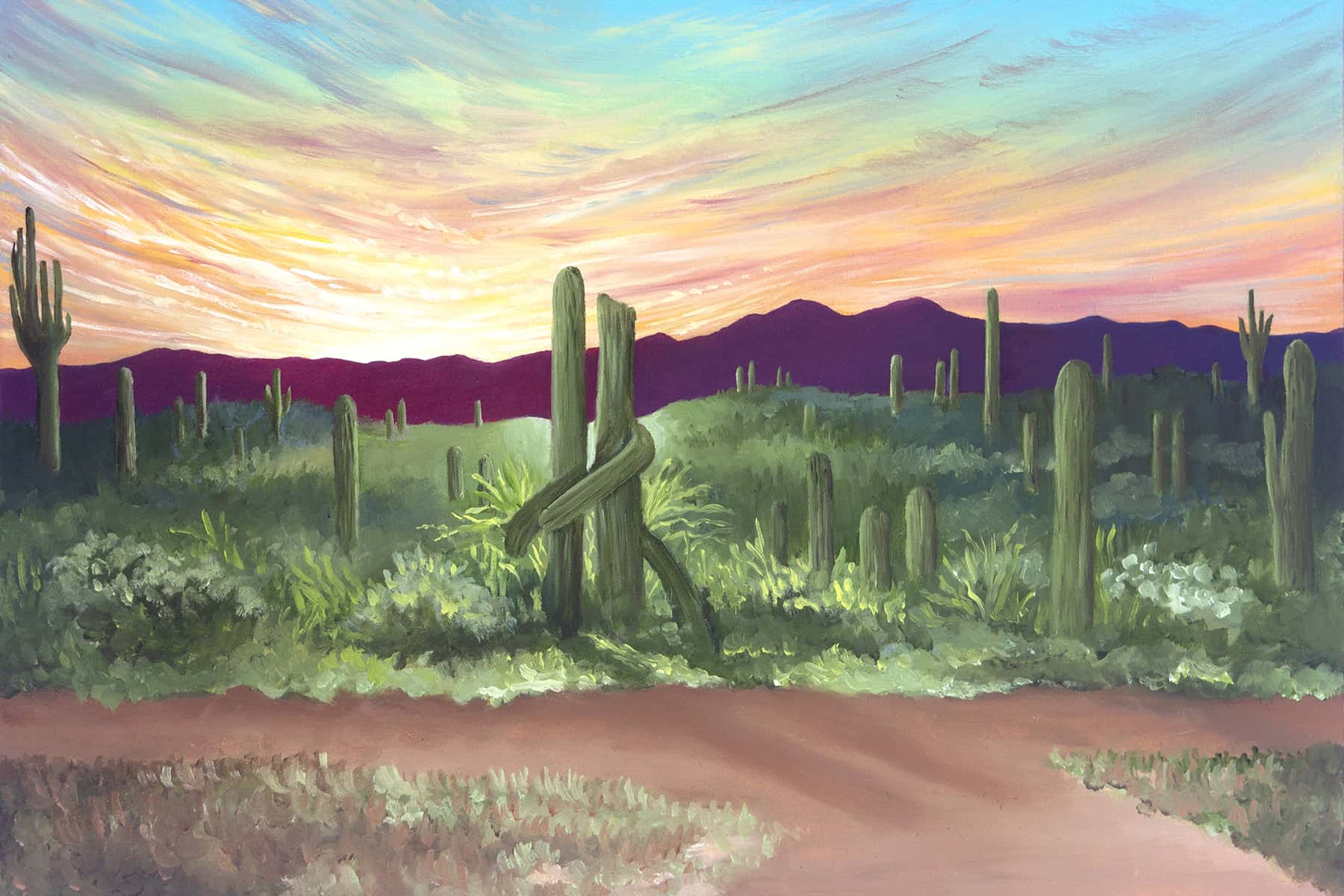 This multi-part editorial series was based on the "Rise and Thrive: A Lives in Landscape Exhibition" created by Milwaukee artist Brianna Joy Seipel. The project was produced in partnership with LOTUS Legal Clinic and the Untold Stories program. https://mkeind.com/riseandthrive
Standing in front of me is a giant Saguaro Cactus.
At first all you can see is its protective spines,
Don't get too close or you'll get hurt.
But, wait and get to know it better and you'll
Soon see what this beautiful cactus will bring.
Beautiful white flowers in the late spring,
And juicy red fruit in the summer.
It stands tall only after many years of the harsh
Sun beating down upon it.
With its many years it grows arms to show its
Strength and resilience.
It has many surface roots but only one
Deep root to keep it on track.
Standing in front of you is a Strong Woman.
At first all you can see is her protective wall,
Don't get too close or she'll get hurt, at least that's what she thinks.
But, wait and get to know her better and you'll
Soon see what this beautiful Woman will bring.
Beautiful smiles to brighten in the spring,
And a powerful VOICE all year long.
She stands tall only after many years of harsh
Treatment beating her down, as both a child and an adult.
With her many years she grows everyday to show her
Strength and resilience.
She has many friends and family to help her get through
But only one God to keep her on track.
Brianna Joy Seipel: Artist Response: Each painting represented in this project began with a meeting over coffee – a chance to connect in person and talk about landscapes that shape our lives and memories. In our first meeting, I loved hearing about the home of Laurel's grandparents. The "hugging cactus" has been a constant reminder of peace and strength for her each time she returns there. This painting was a unique challenge to combine a daytime photograph and her childhood memories of Arizona's vivid sunsets. We agreed that I would work between several of her reference images to combine these ideas, and I threw in a few clouds from my own photographs for good measure. As an artist, it truly means the world when someone trusts you to capture their ideas in this way.
The "hugging" cactus in front of Laurel's grandfather's ranch house that he built on the mountain in Tucson, Arizona.
Brianna Joy Seipel
Through her
Lives in Landscape™
Project,
Brianna Joy Seipel
has worked collaboratively, curating exhibitions that honor the stories of remarkable human beings in Milwaukee. By telling their stories through "landscape narratives," her work highlights the wild beauty of the natural world that is a reflection of the true self we all share.
LOTUS Legal Clinic
empowers survivors of sexual violence and trafficking. They provide direct, comprehensive legal services, advocacy, and community education, and they invest in survivors as change agents. Serving the state of Wisconsin since 2013, their vision is to create a national model for restoring the dignity, rights, and voices of survivors. As of 2019, Legal Clinic has served 117 survivors through the Untold Stories project, empowering men and women alike to bear witness and share their stories as vehicles for powerful personal and social change.
Rise and Thrive: A Lives in Landscape Exhibition
is supported in part by a grant from the Wisconsin Arts Board, with funds from the State of Wisconsin and the National Endowment for the Arts.