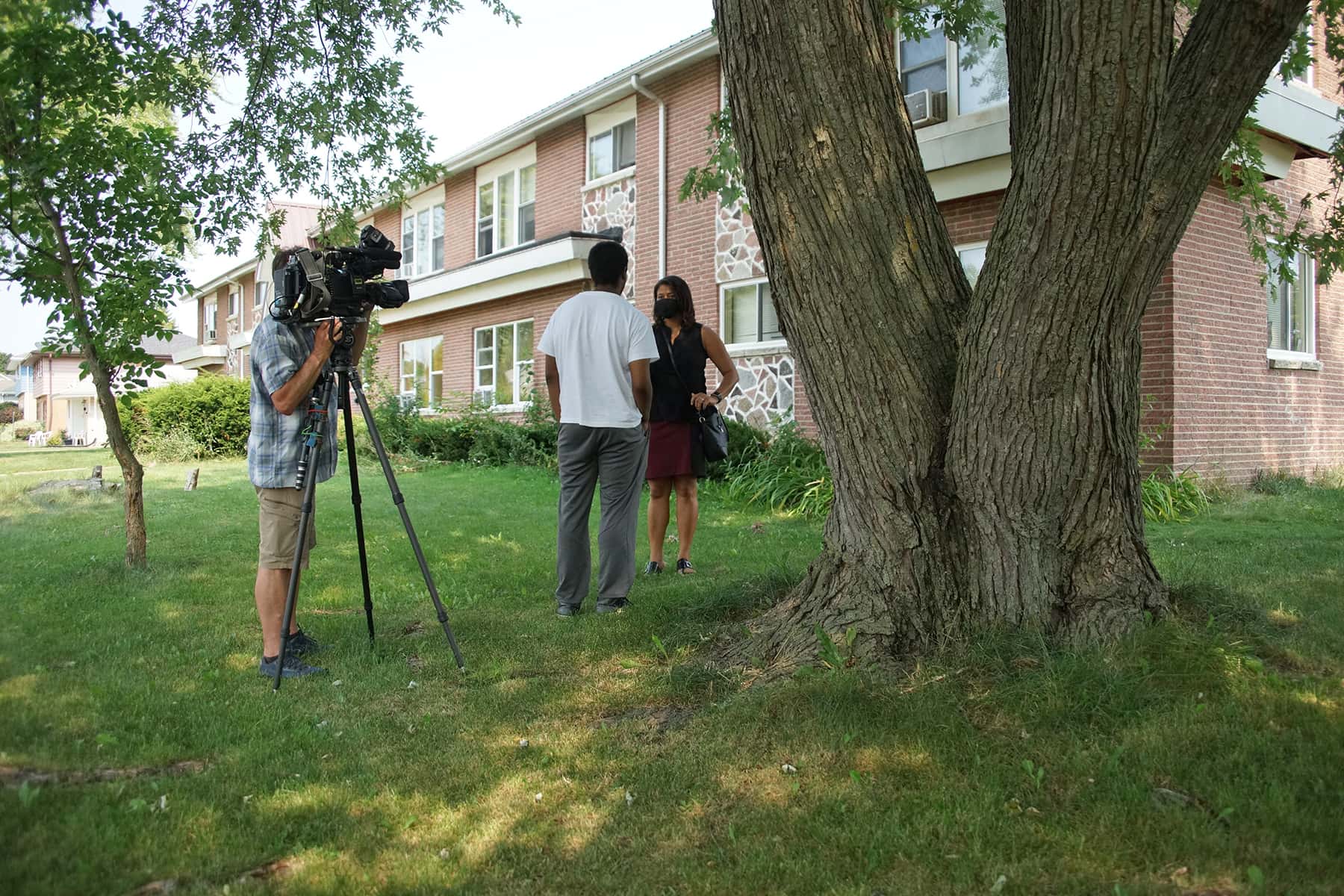 Following the string of police shootings of unarmed Black men this year, which culminated in nationwide and ongoing unrest after the death of George Floyd, a 22-year-old Kenosha man filmed the latest extrajudicial killing of an unarmed man of color by law enforcement.
Raysean White saw 29-year-old Jacob Blake scuffling with three officers across the street, from his apartment window. The incident happened around 5:00pm on August 23. Kenosha police do not yet have body cameras, so White's video is the only visual record of the shooting.
I was just looking out and thought, I gotta record this. So I started recording. I've never seen officers shoot anybody before ever. I didn't even think that was gonna happen. I thought they were going to get him in cuffs eventually. But I took a turn for the worse.
In the footage, Blake walks from the sidewalk around the front of his SUV to his driver-side door as officers follow him with their guns pointed and shout at him. As Blake opens the door and leans into the SUV, an officer grabs his shirt from behind and opens fire while Blake has his back turned.
Seven shots can be heard, but it remains unclear how many struck Blake or how many officers fired. During the shooting, a Black woman can be seen screaming in the street and jumping up and down.
Jacob just walk from the front of the car by himself. He just started walking and at this point, the police are not trying to wrestle him anymore because I see they have their guns out. So he walks to the driver's side of his car, he opened his car door, and they shot him in the back. There were three shots, then a little hesitation, followed by four more shots real quick. And after that, I was just shocked. I was just like, Wow, I can't believe this officer just shot this man like this. His son was in the backseat. A woman, who I'm guessing what his mom, pulled the little boy out the car and took him away. They said it was his sixth birthday yesterday.
White said that before the gunfire, he looked out his window and saw six or seven women shouting at each other on the sidewalk. A few moments later, Blake drove up in his SUV and told his son, who was standing nearby, to get in the vehicle. White said Blake did not say anything to the women.
White left the window for a few minutes and when he returned three officers were wrestling with Blake. One punched Blake in the ribs, and another used a stun gun on him, according to White's account. He said Blake got free and started walking away as officers yelled at him.
I feel like if I didn't record that incident, the police could have said anything and switch the story around, or not share the full details of everything that went down. I feel like a lot of stuff probably would have been covered up. And this video shows clearly what's going on. So they can't lie about it or cover it up any type of way.
The following day, on August 24, White was swarmed with news requests for interviews to talk about what happened. Milwaukee Independent was part of a pool interview with other media outlets. At White's request, no images or video was taken of his face to protect his identity. The request was made due to the aftermath of 17-year-old Darnella Frazier filming George Floyd's killing, which brought the youth death threats and harassment from rightwing groups.
These headline links feature the daily news reports published by Milwaukee Independent about the George Floyd protests, the revival of the Black Lives Matter movement that followed, and their impact on the local community in for 8 months from May to December of 2020.