Purple Door commemorates Milwaukee Day with new flavors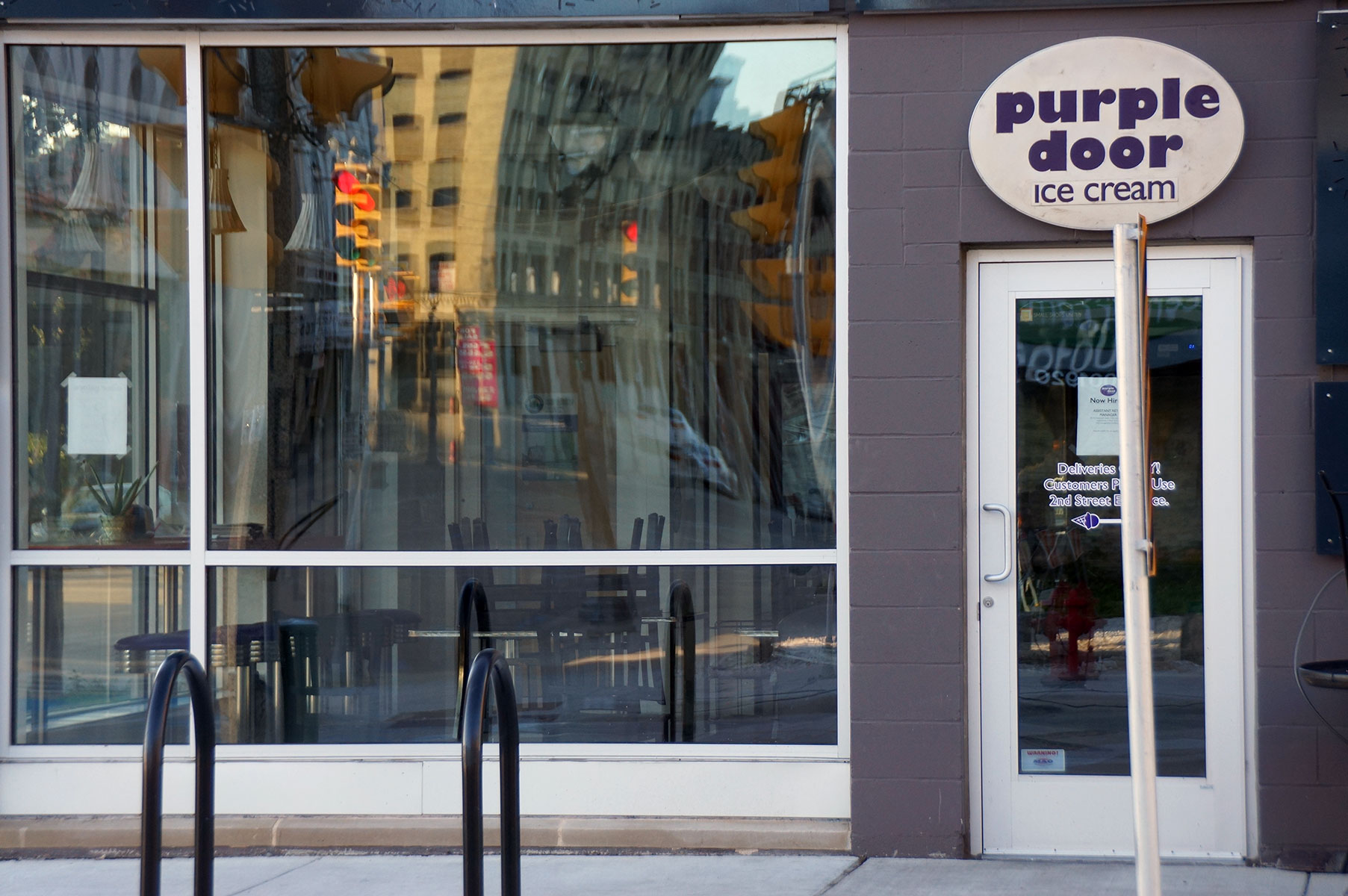 The celebration of April 14 as Milwaukee Day has become popular over the past six years, because of the date's connection to the city's area code. Purple Door Ice Cream also has the distinction of commemorating its founding on 4/14. To honor its fifth year anniversary, owners Lauren and Steve Schultz will launch their new and uniquely Wisconsin flavor, beer & pretzels.
The urban ice cream maker will also offer 12 Milwaukee-inspired flavors, including Cheesecake (Simma's Bakery), Chocolate Chip Cookie Dough (Sugar and Flour), Coconut Gorilly Goods (Gorilly Goods), Raspberry Peach Pie (Honeypie Cafe), Whiskey (Great Lakes Distillery), Mango Chutney (Afro Fusion Cuisine), Espresso Bourbon Chocolate Chip (Anodyne Coffee Roasting Co.), Jelly Donut (Canfora Bakery), Orange Bitters Chocolate Chunk (Bittercube), Mint Quark (Clock Shadow Creamery)
Twenty of the company's nearly 200 flavors are available by the scoop daily, and a flight of four kiddie scoops. Purple Door Ice Cream is located at 205 South 2nd Street, near The Water Council in the heart of Walker's Point water technology center.